MLB: The 10 Most Shocking Comeback Seasons Of The Past Decade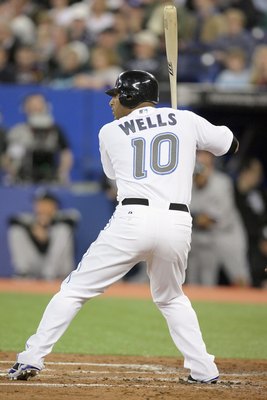 Every year there seems to be someone who comes back from certain retirement to once again establish themselves as a force in the baseball world.
This year is no different, and there are a number of players making surprise comebacks this season. Vernon Wells and Barry Zito come to mind immediately.
So I have decided to run down what I feel are the top ten comeback seasons of the past ten years.
Just to clarify, there is a difference between a breakout season and a comeback season. Aaron Hill last season is the perfect example of a breakout season, while Chris Carpenter was a prime example of a comeback season.
On with the list.
No. 10: Troy Percival, 2008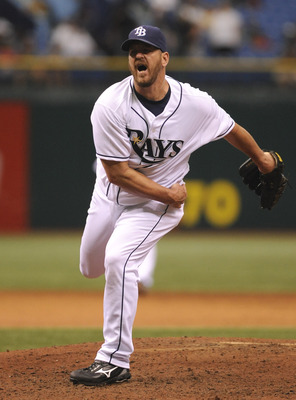 Age: 38
2007 Stats: 3-0, 0 Saves, 1.80 ERA, 8.1 K/9
2008 Stats: 2-1, 28 Saves, 4.53 ERA, 7.5 K/9
While the ERA is not quite what you want out of a closer, Percival brought a veteran presence and a proven arm to a young Rays team, and was an important part of their run to the World Series.
Once among the game's most dominant ninth inning arms with the Angels, Percival retired following the 2005 season because of an arm injury. However, after serving as a coach in the Angels organization, he felt his arm was back to 100 percent and chose to make a comeback.
After posting great numbers as a setup man with the Cardinals in 2007, he earned a shot at the closer role with the Rays and pitched impressively for a 38-year old injury risk. Arm problems returned in 2009 and look to have ended his career for good.
No. 9: Vinny Castilla, 2004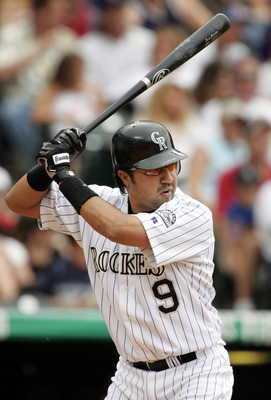 Age: 36
2003 Stats: .277 BA, 22 HR, 76 RBI
2004 Stats: .271 BA, 35 HR, 131 RBI
Before anyone else says it, yes, Coors Field did play a role in this season. All the same, this was an impressive comeback for a player who was once one of the game's best run producers.
After leaving the Rockies following the 1999 season, Castilla's production dropped off significantly as he averaged a line of .250 BA, 16 HR, 68 RBI over four seasons with three different teams.
Compare that to the last four seasons Castilla was with the Rockies, from 1995-1998, when he averaged .301 BA, 40 HR, 118 RBI and it's clear that Castilla's production was dropping off prior to his renaissance in 2004 when he returned to Colorado.
The big season landed Castilla a two year, $6.2 million deal from the Nationals. He was traded after a poor first season, and retired once the contract was up.
No. 8: Rod Beck, 2003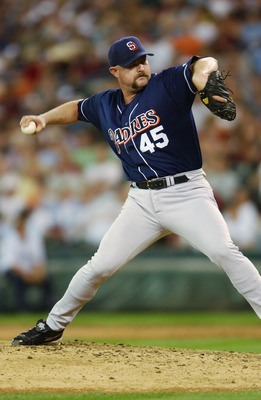 Age: 34
2002 Stats: Did Not Play
2003 Stats: 3-2, 20 Saves, 1.78 ERA, 8.2 K/9
Once one of the most dominant closers in baseball, Beck's last season as a full time closer was 1998 when he saved 51 games for the Cubs.
After sitting out the 2002 season following Tommy John surgery, Beck found himself in the minor leagues with the Cubs. He was eventually released by the Cubs, but was signed by the Padres a few days later.
When closer Trevor Hoffman went down with an injury, Beck was handed the closer role, and he absolutely dominated, converting a perfect 20-of-20 save opportunities and earning another contract from the Padres. He struggled to a 6.38 ERA in 10 appearances the following season before being released in late August, but his 2003 season will go down as one of the most unlikely comebacks of all-time.
No. 7: Carlos Pena, 2007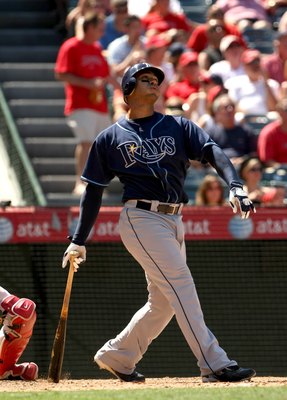 Age: 29
2006 MLB Stats: .273 BA, 1 HR, 3 RBI
2006 AAA Stats: .278 BA, 23 HR, 74 RBI
2007 Stats: .282 BA, 46 HR, 121 RBI
You could argue that this was more of a breakout season than a comeback season, but for Pena, it was really his last chance to be an everyday player in the majors and he made the most of it.
A former first round pick by the Rangers, Pena put together a couple decent seasons with the Tigers, but never lived up to the vast potential that made him the 10th overall pick in 1998.
He was released by the Tigers after the 2005 season, and played just 18 games in the majors in 2006, as he split the season between Class AAA with the Yankees and Red Sox.
The Rays took a chance on Pena prior to the 2006 season, signing him to an $800,000, minor league contract. He rewarded them by setting then franchise records for HRs and RBI, and he has launched 116 HR total in his first three seasons in Tampa.
No. 6: Andres Galarraga, 2000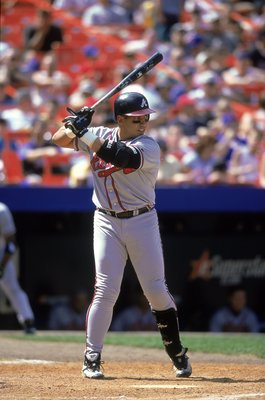 Age: 39
1999 Stats: Did Not Play
2000 Stats: .302 BA, 28 HR, 100 RBI
Despite posting monster numbers in his first season with the Braves in 1998, and putting to rest the theory that his gaudy power totals in Colorado were a result of playing in Coors Field, what Galarraga did in 2000 was infinitely more impressive.
When he began suffering nagging back pain during Spring Training in 1999, Galarraga was ultimately diagnosed with a form of lymphatic cancer.
After sitting out the entire 1999 season to undergo chemotherapy, he returned to the field in fantastic shape and while his 40 HR power was gone, he was still a dangerous hitter and run producer. Truly the most difficult comeback of anyone on this list.
No. 5: Chris Carpenter, 2009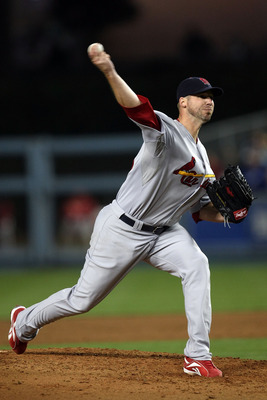 Age: 34
2008 Stats: 0-1, 1.76 ERA, 7 Ks
2009 Stats: 17-4, 2.24 ERA, 144 Ks
When healthy, Carpenter has proven to be one of the best pitchers in the game. However, after under going Tommy John surgery at the beginning of the 2007 season, it seemed as though Carpenter would never be healthy again.
After making a grand total of five appearances in 2007 and 2008 combined, Carpenter returned in a big way last season, as he teamed with Adam Wainwright to give the Cardinals the best 1-2 punch in baseball. His NL-best ERA was enough to net him a second place Cy Young finish.
In all fairness, Carpenter's 2004 season could be on this list as well, as he returned from a torn labrum to post a 15-5, 3.46 ERA, 152 Ks line. His career has been a roller coaster ride, but he has proven to be well worth the risk.
No. 4: Nomar Garciaparra, 2006
Age: 32
2005 Stats: .283 BA, 9 HR, 30 RBI
2006 Stats: .303 BA, 20 HR, 93 RBI
Garciaparra was just 30, and in the middle of what seemed destined to be a Hall of Fame career, when the Red Sox traded him to the Cubs mid way through the 2004 season.
Then, the injury bug struck, and he only managed to play 105 games in nearly two seasons in Chicago, hitting a combined .289 BA, 13 HR, 50 RBI and amounting to what was a huge disappointment for Cubs' fans.
The Dodgers took a chance on Nomar when he hit free agency after the 2005 season, signing him to a one year, $6 million contract, and he rewarded them with an All-Star season.
It would be one last hurrah for Nomar, as he hit just 7 HR with 59 RBI the following season in just 30 fewer at bats. Nonetheless, his 2006 season was surprising to say the least.
No. 3: Frank Thomas, 2006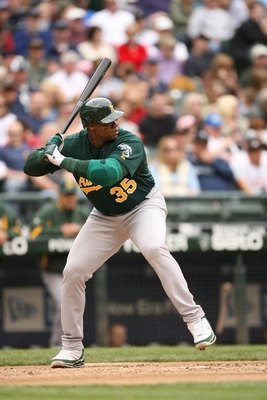 Age: 38
2005 Stats: .215 BA, 12 HR, 26 RBI
2006 Stats: .270 BA, 39 HR, 114 RBI
After suffering through injuries in 2004 and 2005, playing in a total of 108 games over two seasons, it seemed as though the end was near for the "Big Hurt." A controversial parting of ways with the White Sox left Thomas with 448 career home runs and looking for a job.
The Oakland A's went out on a limb and signed the slugger to a one year, $500,000 contract and made him the everyday DH. After a slow start, Thomas proved he was still a game changer, and he helped lead the A's into the playoffs, finishing fourth in MVP voting in the process.
He got his 500th HR the next season with the Blue Jays, posting another productive season, but the 2006 season served as one last glimpse of the Frank Thomas that won a pair of MVP Award over a decade earlier.
No. 2: Javy Lopez, 2003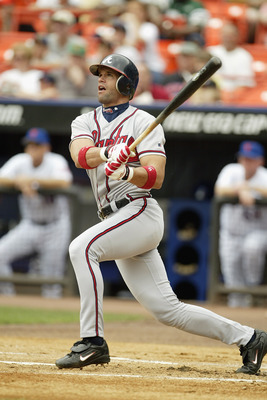 Age: 32
2002 Stats: .233 BA, 11 HR, 52 RBI
2003 Stats: .328 BA, 43 HR, 109 RBI
Lopez was a good five years removed from his prime as a hitter and looked to be on his way to backup work once his contract ran out at the end of the 2003 season. He had other ideas, however, as he proceeded to post the best numbers of his career.
When you look back, it becomes clear what an unexpected comeback this was for Lopez, as he hit a combined .252 BA, 28 HR, 118 RBI in 2001 and 2002.
The monster season netted Lopez a three year, $22.5 million contract from the Baltimore Orioles. He posted above average numbers in his first two seasons of the contract, but showed his age in the third and was traded to the Red Sox before retiring at the end of the 2006 season.
No. 1: Cliff Lee, 2008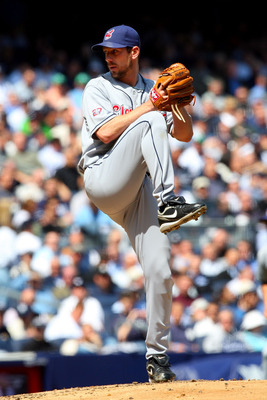 Age: 29
2007 Stats: 5-8, 6.29 ERA, 66 Ks, 1 CG, 0 SHO
2008 Stats: 22-3, 2.54 ERA, 170 Ks, 4 CG, 2 SHO
After going 46-24 in the three seasons prior to 2007, Lee seemed to be establishing himself as one of the American League's better left handed starters.
He hit a major bump in the road in 2007 though, making just 16 starts, and eventually finding himself in the minor leagues, where he went just 2-3 with a 3.00 ERA in ten starts between A, AA, and AAA.
Luckily for everyone involved, the Indians gave Lee another shot the next season, and he responded by winning the Cy Young, as he led the AL in Wins and ERA despite pitching for an 81-81 Indians team.
Keep Reading