Many Good Reasons Why Auburn Could Lead the SEC in Rushing in 2010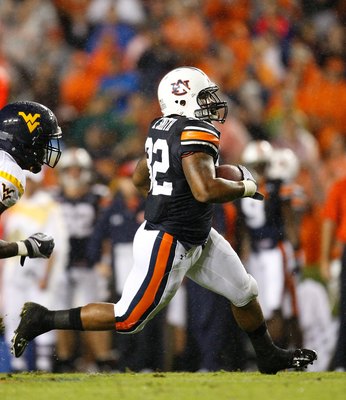 Auburn was ranked 12th in the nation in rushing in 2009 and only 15 yards per game behind SEC conference leader Mississippi State. This will be year two for the Tigers running the powerful rushing offense designed by Gus Malzhan. There will be a mobile quarterback added to the equation this year to complement a very talented group of running backs. It would seem likely that Auburn has a very good chance of leading the SEC in rushing for 2010.
A Very Mobile Quarterback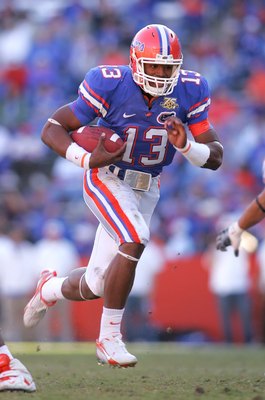 Cameron Newton has made Auburn his home after beginning his collegiate career at Florida and then transferring to Blinn College. He is a junior at Auburn this year, at 6'6" and 247 pounds he runs a legitimate 4.5 40 yards.
Watch Cameron Newton Run
Proven Performance with Power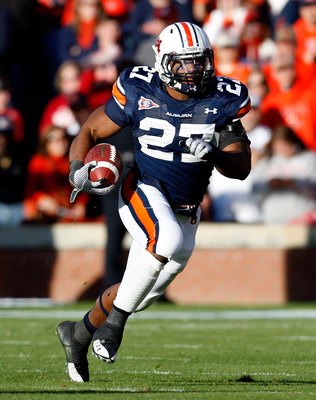 Mario Fannin is a proven performer running between the tackles and has the ability to take it to the house every play.
Unbelievable Speed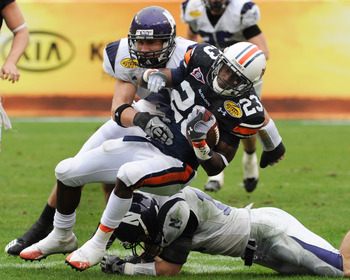 Onterio McCalebb is used to being the fastest player on the gridiron. He has added some needed muscle for 2010 and still has that blazing speed. He looks to improve on a very good freshman year.
A Center on the Outland Watch List
Ryan Pugh came to Auburn as part of the No. 1-ranked offensive line class recruited that year. He has proved one of the best centers in the nation during a very productive career. He should put in his best performance yet in 2010.
A Tackle on the Outland Watch List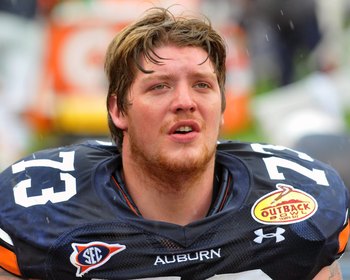 Lee Ziemba has been a starter for his entire time at Auburn. He has started so many games he will leave Auburn with the record for starts for an offensive lineman. In most of those games he was the best offensive lineman on the field. He is a very dominant left tackle and will likely put in his most dominant season yet for 2010.
A Dominant and Experienced Offensive Line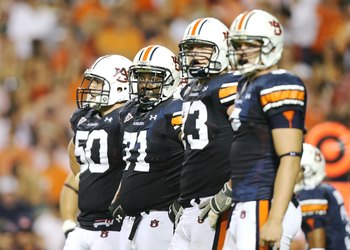 Auburn has a powerful offensive line that averages close to 310 pounds per player. They have proved they can perform against the best defenses the SEC has to throw at them. With four senior members in 2010, this looks to be the best year for them yet.
A Powerful H-Back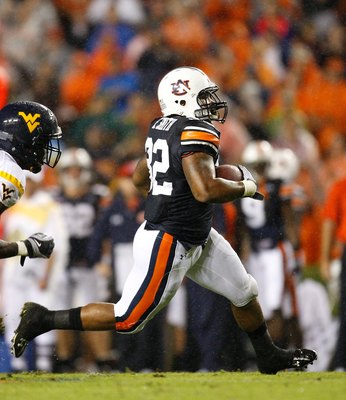 Eric Smith is a powerful H-Back that can catch and run the ball, but his most impressive skill might just be run blocking. He will be a powerful force in the 2010 Auburn rushing attack.
Some Great Run Blocking Receivers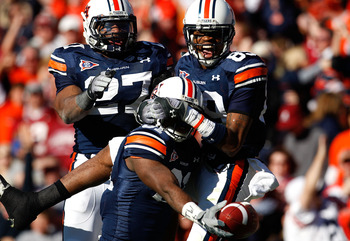 The Auburn receiving corps laid several blocks that led to long runs and many end-zone celebrations in 2009. All of those great blocking receivers return for the 2010 season.
A Great Offensive Coaching Staff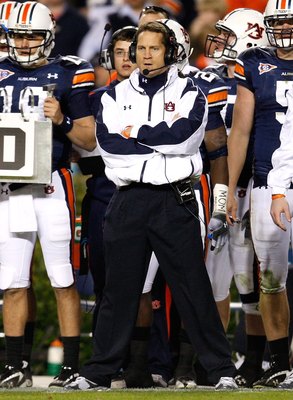 The entire Auburn offensive coaching staff proved their worth in their first season in 2009. All of them return with all of their players in Year Two. They will make some defensive coordinators sweat.
Keep Reading

Auburn Football: Like this team?