Comparing the '09-'10 Blazers To the '09 Dolphins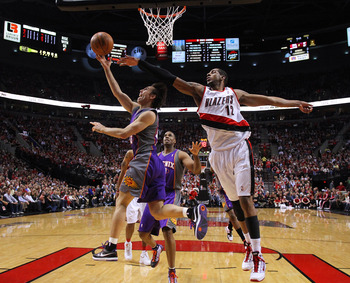 Thursday night 11:14 PM EST I am watching my Portland Trailblazers commit foul after foul, miss rebound after rebound and turn the ball over seemingly every chance they get, and it hit me.
I have seen this team play before, no I am not speaking of the every other national television appearance the Blazers made during the year, no this Portland team plays like the 2009 Miami Dolphins.
The Proof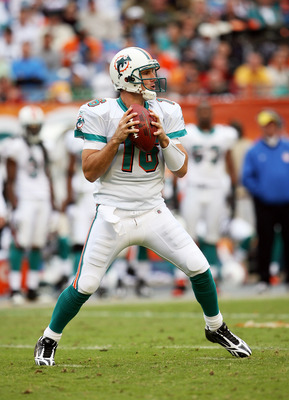 On paper both teams are solid, can go out and play with anybody and beat the best.
The Blazers beat the Lakers twice, Dallas three times, whereas the Fins beat the Jets twice, the Pats once and took the Saints and Colts down to the wire.
That being said, they can lose to anybody as well, the Blazers fell victim to the lowly Pistons, and the Dolphins played a horrible fourth quarter to give Buffalo one of their few wins on the year.
The players too match up eerily close; don't believe me? Just keep reading.
The Franchise Player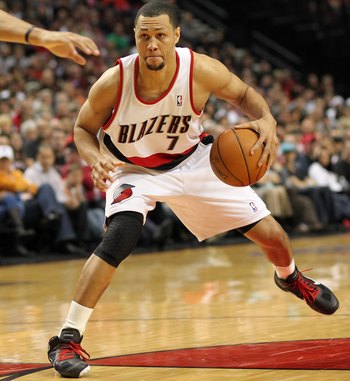 Brandon Roy and Ronnie Brown. The only two that can say they play at a superstar level consistently for their teams. They do not operate the offense primarily, but it definitely works better when they are running it.
Roy's comeback in game 4 against Phoenix didn't produce much in the box score, but gave a much-needed confidence boost to a team that played lost and confused for two straight blow out losses.
The only player that can run the Wild Cat offense consistently instead of a gimmick is Brown, and once his season ended, so did the Wild Cat and the Dolphins offense.
The Overrated
LaMarcus Aldridge and Ted Ginn Jr. Clearly Ginn did not desrve to be drafted ninth overall he has had few big games as a receiver and only one as a return man.
Aldridge too has had few really big games, the scoring usually comes for him, but at the power forward position, rebounds, and blocking and altering shots would be nice every once in awhile.
Throughout this series he has routinely let his man sneak into the paint and get an easy two while Aldridge spent too long double-teaming a guard.
Not as Good as I Once was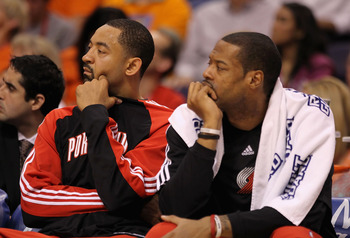 Marcus Camby and Juwon Howard to Joey Porter and Jason Taylor. Is it that they are not as good or is it being surrounded by inferior players who have allowed their defense to slip?
Watching the Trailblazers not stop anything inside or grab any rebounds I stopped myself and said, "Except for Camby and Howard," but you know what? If they are out there why haven't they made a difference?
I did the same with Porter and Taylor this year; constantly, the Dolphins needed a stop and these two were M.I.A.
Too Old to Take the Load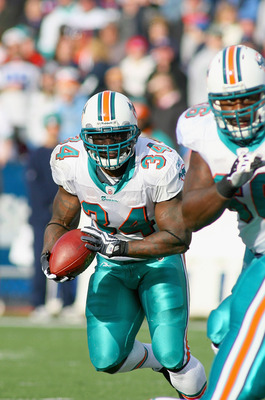 Andre Miller to Ricky Williams. During the offseason the Blazers wanted to get someone who could be a serviceable second option to Roy, they got Miller. The Vet stepped up in Roy's absence and had a few great games including a 30-point effort in game one to beat the Suns.
Williams had two 100-yard rushing games after Brown went down to injury and gave Miami hope that they would be able to survive.
However, as the Dolphins have realized and as the Blazers are realizing, there is no replacement for the original.
Average Could be more with Time
Nicholas Batum to Davone Bess. Batum is a long lanky, good defender that has shown flashes of brilliance on the offensive side, Bess somehow always finds a way to get open, and pick up first downs.
Both are young players with only a few years under their belts, and maybe those flashes become constant and Batum is the small forward the Blazers have been searching for since Scottie Pippen.
With Brandon Marshall coming to the Fins, maybe Bess finds more space on the field and turns first downs into touchdowns.
Highlight Reel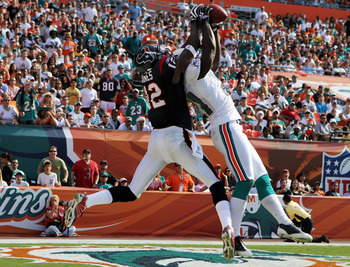 Rudy Fernandez to Vontae Davis. Fernandez is always moving, always trying to fit through tight spaces, always trying to make spectacular moves towards the hoop, always shooting threes.
When he is successful ESPN let's you know, when he's not you hear Nate McMillan tell the team to slow down.
Similarly, Davis has a nose for the ball and goes for it, and often enough will find it, when he fails, the offense scores six points.
With both, you take the good with the bad and hope your side benefits.
Got to Love the Futures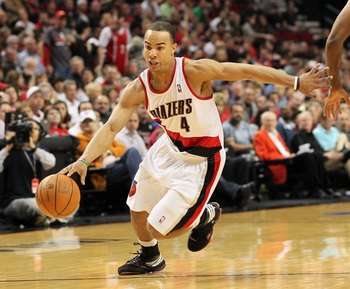 Jerryd Bayless to Chad Henne. Bayless and Henne both play solidly and every once in a while do something that surprises you and makes you want to see more of them.
However, they are young and inexperienced, and you are reminded of this every time Bayless goes on a one-on-three fast break and turns the ball over and when Henne throws into double coverage.
Still, if you are a fan of either team, you want to see what they can do as they learn how to play professionally.
What Can they do with more Playing Time?
Dante Cunningham to Cameron Wake. With injuries, Cunningham has been forced into more playing time than probably expected going into the season, and has come through, shooting at a good percentage and picking up rebounds.
Wake started in place of Porter and picked up three sacks, and began playing more and more productively when given the chance.
Are both just flashes in the pan or could they be the real deal? Only time will tell.
Solid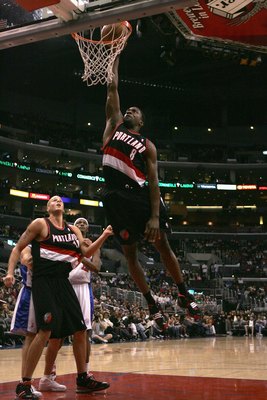 Martell Webster to Sean Smith. Webster is a very good bench player often being able to come in and hit a few 3-pointers, and defending the best perimeter player on the other team.
The only problem with Webster is that he has shown very little improvement throughout his career, and never developed into a star player, but has been a good player.
Smith, similar to Webster, stepped into a starting role and has performed well; the only problem is that I have not heard of him improving into anything more than a good cover corner.
Big Name College, Not Much Yet in the Pros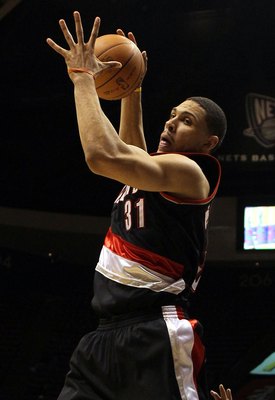 Jeff Pendergraph to Patrick Turner. Pendergraph battled injuries, but saw little time if any in games, but came to Portland through the draft from basketball powerhouse Arizona State.
Patrick Turner went to USC and if it wasn't for special teams probably wouldn't know what the field looked like during games.
Who knows what the future holds for these two, but they gave themselves the best shot they could professionally by going to the schools they did.
Splinter Filled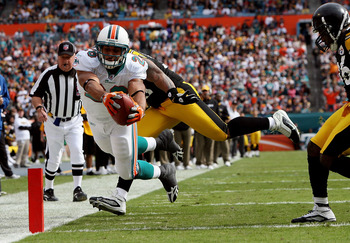 Patrick Mills to Lex Hilliard. With the injuries these teams sustained throughout the year you would be hard pressed to find a healthy Blazer not receive much playing time, but somehow Mills still only played in blow outs.
With Brown and Patrick Cobbs going down the Dolphins were left with two healthy running backs Williams and Hilliard, and the Dolphins began throwing the ball more than ever since Dan Marino retired.
This kept Williams fresh enough to stay on the field so Hilliard would not have to run the ball.
Gotta Have Hope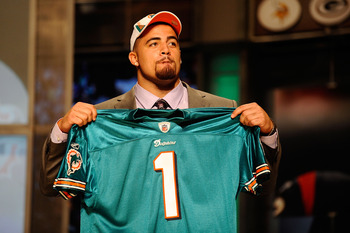 It is very easy to complain while watching your teams lose and unfortunately for me, I have gotten more than enough opportunities to see these teams play bad enough to get top draft picks.
So, maybe I am still bitter about staying up until after 1 a.m. routinely to watch teams that appear to play heartless, and I will take it out on this group of soon to be champions.
Leave your opinion either by commenting or my Twitter account twitter.com/TBuzzOn
Keep Reading

Portland Trail Blazers: Like this team?