Ten Reasons Why the Suns Will Beat the Spurs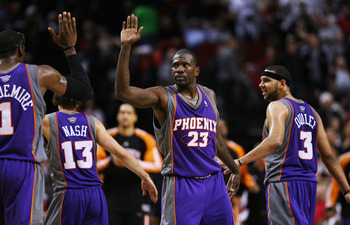 There has been no greater playoff rivalry in the past decade than the Suns and Spurs.
This marks the sixth time since 2000 that the two teams have met in the playoffs. During this period the Spurs hold the edge with a 4-1 playoff series record against the Suns, and in the process have won three NBA Championships.
The Suns won zero.
There were iconic moments like Manu's bruised eye, Nash's cut nose, and the Robert Horry hip check on Steve Nash that led to Amar'e's suspension.
Now I will list the top 10 reasons why this series will once again be iconic, but will have a much different result.
10. The Possible Return of Robin Lopez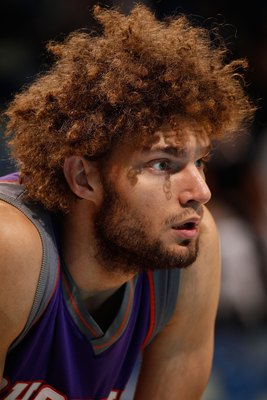 Lopez has been in constant rehab for the past two weeks, trying to get back in shape for the Suns' second round series.
The bulging disk in his back has caused him more trouble than originally thought. It pinched a nerve, which caused pain in his right leg.
He was at the Suns' shootaround last night, but don't expect to see him suit up for Game One.
If the series stretches out to six or seven, we could see his return, which can only be positive for the Suns, who have never been able to defend Tim Duncan.
9. Steve Nash's Age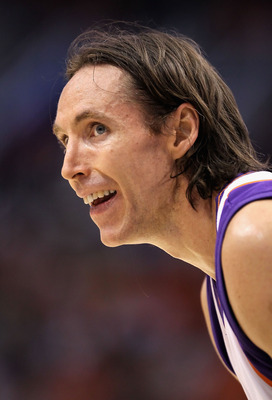 Steve Nash is 36 years old, for those of you who did not know. Yet he is still able to lead the league in assists and average 17 points per game.
He's playing with a fire that most 21 years olds don't have.
This could be the last time he has a chance to win an NBA Championship, and that is what drives him now.
8. No Mike D'Antoni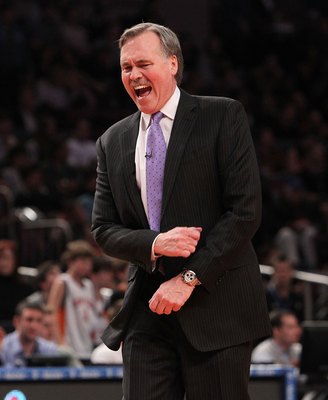 It's been two years since the departure of Mike D'Antoni. Not much has changed in Phoenix, except the brief experiment with Terry Porter.
The Suns will play the "Run 'n Gun," but as seen in the previous series with Portland, they can slow it down and play defense when necessary.
Don't get me wrong, I liked D'Antoni, but I can't help but put some of the blame on him for some of those losses to the Spurs.
Let's see how Alvin Gentry handles the pressure.
7. The Suns' Regular Season Record vs. San Antonio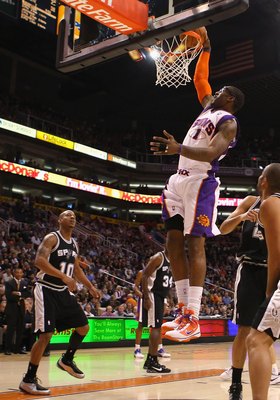 The Suns won two of three against the Spurs this year. In the two wins the Suns scored 116 and 112.
Amar'e Stoudemire averaged 32 points in those three games. Some will say that the regular season doesn't matter at this point, but if it is any indication, then it is a positive one.
6. A Different Spurs Team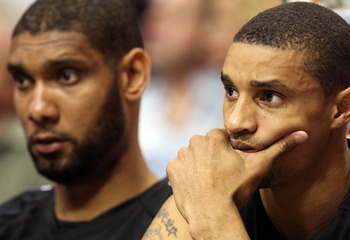 This isn't your dad's San Antonio Spurs. This is a Spurs team that has several hurt players, and is dependent on the play of a few players.
Tim Duncan is going to dominate as always, but Tony Parker and Manu Ginobli won't be having huge games.
If they have to depend on Richard Jefferson or George Hill, I don't see them winning.
5. Saving Amar'e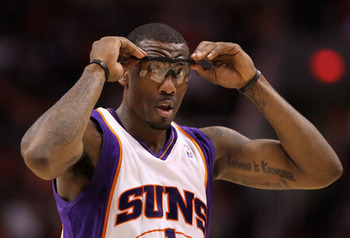 With the exception of Lebron, he's been the most talked about potential free agent going into this offseason.
Amar'e Stoudemire has one more year left on his contract, but he can opt out of it. If the Suns want to keep him, it's imperative to show him that there is something for him to return to.
A series win over San Antonio might convince him not to seek other employment.
4. The Suns Bench
At times, the Suns bench has outplayed the starters. Jared Dudley, Channing Frye, Louis Amundson, Goran Dragic, and Leandro Barbosa all have contributed to the success that Phoenix has experienced this year.
Dudley and Frye are deadly from behind the arch, which stretches out the defense of the opposing teams.
Amundson plays tough and gets rebounds.
Barbosa and Dragic are a good guard combo that can allow Nash to get some rest on the bench.
3. The Rise of Jason Richardson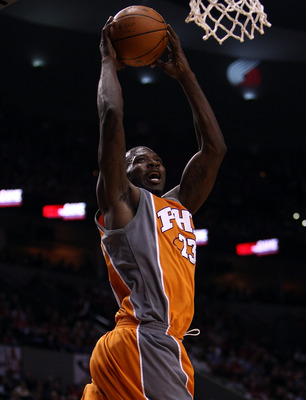 The Suns were missing that one player that could push them over the top. They had Nash and STAT, but they had trouble finding a third.
They thought it was Leandro Barbossa, but he's more of a role player. They thought it was Shaq, but he slowed down Phoenix's offense.
Then the Suns traded for J-Rich, who seemed all but washed up. He's exploded in this offseason, and took the pressure off of Nash and Stoudemire, who were carrying the team on their backs.
If he gets hot, the Spurs should watch out.
2. The Suns Can Play Defense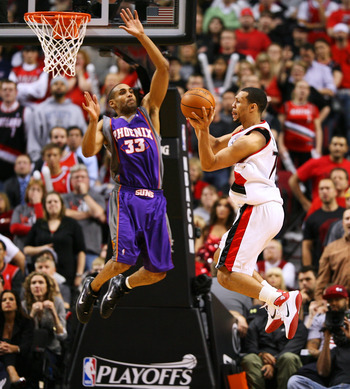 Contrary to popular belief, the Phoenix Suns know how to defend.
That's why Portland was held to 90 points or less in four of the six games in their first round series.
Players like Grant Hill, Jared Dudley, and Louis Amundson can keep opponents from scoring easily. If the Suns are going to beat the Spurs, they will have to play defense at some point.
1. Bad Blood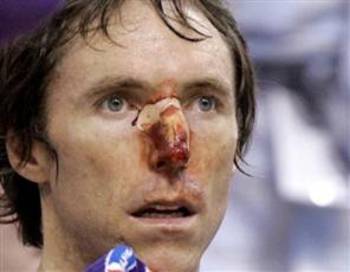 Even though the Suns and Spurs play in different divisions, I consider the Spurs to be the Suns greatest rival.
Like I mentioned before, the iconography of the rivalry is one of tough, gritty basketball that has spilled blood.
Speaking honestly, I hate the Spurs.
Many of the current players on Phoenix's roster have played in or remember the past playoff games. This drive to defeat San Antonio will be the "x factor" that the pundits have ignored.
Keep Reading

Phoenix Suns: Like this team?