Top Five Reasons Why the Houston Astros' Turnaround is Authentic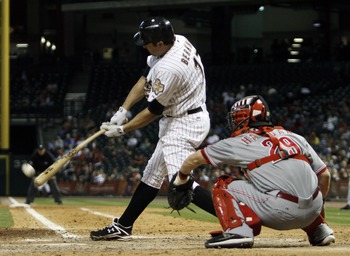 Right about now, we may be questioning whether or not Houston's turnaround is legit, especially after the Astros were swept by the Cincinnati Reds after winning eight of their prior 11 games.
But, from what I can surmise, the Houston Astros are well on their way to becoming contenders in the National League Central this season.
Although they may not be the hottest thing to hit the diamond in April, May will likely be a different story, for it will be a time for the Astros to prove to the doubters that they can and will contend in 2010.
Here are five reasons why, in my opinion, the Houston Astros' turnaround is indeed authentic.
1. Every Pitcher Has a Hit, and They're Doing a Damn Good Job on the Hill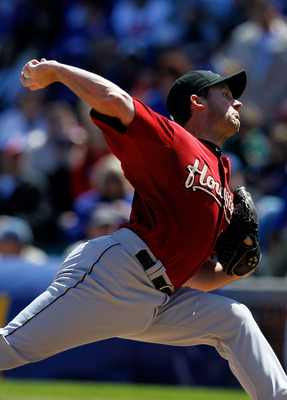 Both at the plate and on the mound, Roy Oswalt has done his best to represent the team as the club's ace.
(And yes, I say this despite his giving up a pair of costly homers in the top of the seventh inning following a momentary, lapse-of-reason error last Friday night at Minute Maid Park.)
Thank God for Michael Bourn, or Houston may have found themselves down after taking a 4-0 lead through six frames before holding on for a one-run win.
Five games later, with Oswalt again on the mound for Houston, the team appears to have hit a rut.
In last night's start on the hill for the Astros, Oswalt pitched a pretty good game, but his team's offense sputtered at the plate because runners were constantly left stranded in a game Houston dropped 4-2.
However, there's still hope.
Houston's starting pitching ERA is absolutely respectable (with Oswalt, Wandy Rodriguez, and Brett Myers all under 4.00). Once the Astros bats awake from their slumber, this team will be back on track in what looks to be a very long MLB season.
Besides, every starting pitcher has now notched at least one hit this season.
Adding insult to injury (to a certain degree), Houston hitters have been just awful at the plate this year. In fact, both Felipe Paulino (.500) and Rodriguez (.375) hold remarkable batting averages in 2010, and the only two pitchers with an ERA over 5.00 are Bud Norris (5.60) and Paulino (5.40).
2. Bats Are Starting to Heat up in the Lineup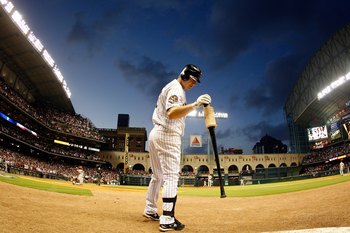 Regardless of the team's latest loss to the Cincinnati Reds, batting averages have still climbed quite a bit from where they were when the season first began, and guys like Hunter Pence and Carlos Lee are finally beginning to look like the All-Stars of last season.
Having Lance Berkman back has been nice as well, although even with Big Puma in the lineup, the Astros continue to struggle offensively.
The bright spots in all of this?
Michael Bourn is batting .329 through 20 games (70 at-bats), Geoff Blum is batting .325 through 16 games (40 at-bats), Jeff Keppinger is batting a respectable .295 through 19 games (61 at-bats), and both Pence (.228) and Lee (.177) are batting much better than when the season first began.
Berkman, meanwhile, through 33 at-bats since returning to the club, is batting .242 with two doubles, two home runs, and six RBI.
3. Solid Defense on the Infield with Speed and Agility in the Outfield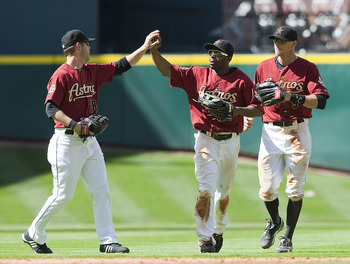 Houston has a fairly new infield with the additions of third baseman Pedro Feliz, shortstop Tommy Manzella, and second baseman Jeff Keppinger (along with Lance Berkman returning as the team's All-Star first baseman).
Defensively, the Astros have one of the best infields (if not THE best) in the majors.
Houston has turned in a National League-best 26 double plays this season (fifth-best in the majors) through 21 games.
The team also holds a .978 field percentage with 227 assists in 2010.
4. Michael Bourn Leads in Steals, Intelligence, and Finesse on Base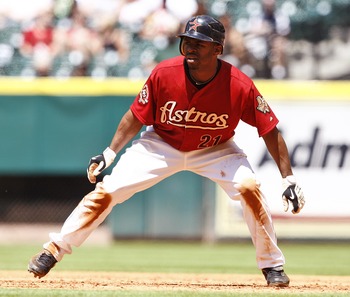 Michael Bourn has a team-best nine steals (while also drawing 11 walks) along with 23 hits (five doubles), three RBI, and a .329 batting average.
Hunter Pence also has a pair of steals this season, with two doubles and two home runs, while raising his batting average to a respectable .228 (which hopefully continues to rise).
Both Pedro Feliz and Carlos Lee also have a steal on the season; along with four Astros players garnering triples in 2010: Geoff Blum, Chris Johnson, Lee, and Cory Sullivan.
5. The Bullpen is Coming Around: Give Them a Lead and They Can Hold It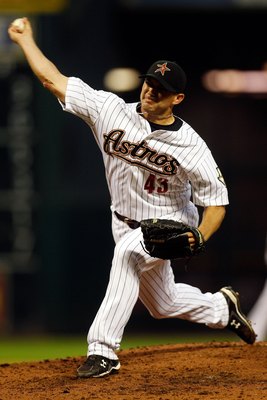 Just to give you a glimpse of the type of solid relief Houston has in their bullpen—Chris Sampson holds an unbelievable 0.93 ERA through nine games (9.2 innings) this season for the Astros.
Meanwhile, Houston closer Matt Lindstrom holds a 2.70 ERA with six saves (out of six opportunities).
Lindstrom also has 11 strikeouts in 2010.
If Houston's offense can bounce back starting with tonight's game at Atlanta, then the Astros still have plenty of time to prove that their turnaround is legit.
From there, they can make their way up the NL-Central ladder, and all the way to the top.
It's a long season—Houston fans must continue to remain optimistic about the Astros' future and have faith that the team can and will turns things around.
*****
Please direct your questions and comments to Denton Ramsey at denton.ramsey@gmail.com.
Keep Reading

Houston Astros: Like this team?