Real Madrid Comedy: Five Great Coaches who must not Coach the Club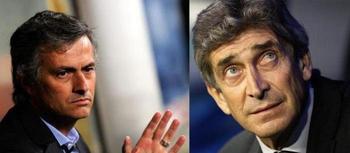 Real Madrid is set to part ways with current coach Manuel Pellegrini at the end of this season. Reports reveal that President Florentino Perez is seeking great managers out there to take over the managerial job.
Jose Mourinho seems to be the favorite on the list.
Following the Portuguese's historic triumph in the UEFA Champions League against Barcelona, many Madridistas believe that the "Special One" will be the perfect replacement for Pellegrini.
Whereas some are satisfied with the Chilean boss, others think that neither Mourinho nor Pellegrini is the right man to lead Real Madrid to success.
Either way, among the wide range of experienced managers in Europe, five names should definitely be ruled out.
Check out who and why.
Rafael Benitez—Start Crying, Madridistas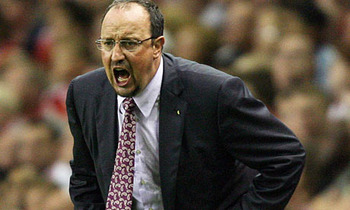 This is one man who should never, ever be in charge of Real Madrid.
Rafael Benitez is rotten.
Did he ever shine during the last decade? Oh yes, I remember.
He led Liverpool to that famous UEFA Champions League victory in Istanbul and also to F.A Cup glory against West Ham in the final.
Good job there, Rafa.
But Real Madrid fans are certainly not fond of your rotation policy.
Los Blancos are struggling to reclaim their pride, which they seemed to have lost to Barcelona in the last couple of years. Imagine Real Madrid transformed from title contenders to fourth place dreamers.
Arsene Wenger—Hello Kids, Goodbye Superstars!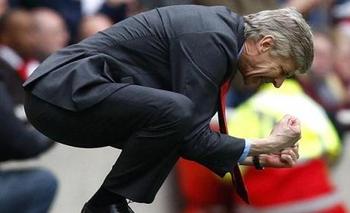 Real Madrid is often mocked as a greedy team that buys its success. Even some Madridistas envy Barcelona's philosophy of relying on grown-up products from the club's youth system.
Andres Iniesta, Xavi Hernandez, Carles Puyol and Lionel Messi—these phenomenal players weren't bought at astronomical prices on the market. They simply grew their games in Barcelona.
But hey, this doesn't mean that Real Madrid must bring in Arsenal's Arsene Wenger to help Los Blancos copy their Catalan rivals.
Not at all. Trust me, Arsene Wenger will be better off as a U-17 coach.
If Arsene Wenger leaves his "Arsenal Babies" for Madrid, what will happen next?
It's simple—the exodus of the Spanish giants' superstars and the emergence of the Cantera.
Hello kids, goodbye superstars! Entertain and pretend, but don't ever win anything. You don't have enough muscles to lift a single trophy. It's too heavy, anyway.
Sir Alex Ferguson—Put "No Crime" in the Name of Real Madrid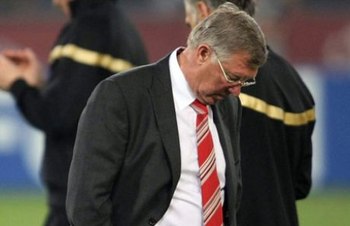 No, no, no.
No.
Sir Alex Ferguson is a great manager—legendary, even—but Madrid is surely not the place for him to escape from retirement.
Old Fergie got rattled by Barcelona in Rome last season. That European final defeat must have been painful.
I even felt it as a follower of Manchester United. Revenge—that's what Ferguson is looking for. But he couldn't do it this year.
He didn't face Barcelona again for payback time during the Red Devils' 2009-10 Champions League campaign, and he couldn't accomplish his dream of winning the competition as his side was dumped on by Bayern Munich.
La Liga is indeed the best place for Alex Ferguson to free himself from all the nightmares Barcelona gave him during his sleep. Once you are the coach of Real Madrid, you are guaranteed at least two meetings against Barcelona per season.
Why wouldn't Fergie fancy a shock move to Spain, especially as it seems defeating the Blaugrana is part of his obsession?
Have we forgotten his age?
Please, no Sir Alex Ferguson for Real Madrid. The club would not want to be responsible of any crime should the Old Scot suffer fiasco over fiascoes.
Pep Guardiola—Are you Kidding?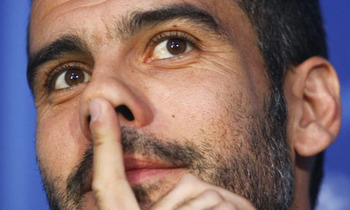 Yes, the man has been incredible for Barcelona. But Real Madrid fans, don't obsess about him.
Having Pep Guardiola at Real Madrid will be like giving your joysticks to your rival during a video game. He'll let your team fall 5-0 after three minutes before faking a cry and saying, "I'm sorry. I don't know what happened, but you can now get your joysticks and we can finish the game."
Pep Guardiola is Barcelona for life. From head to toe, he is a Blaugrana.
Imagine him in Madrid. Actually, don't. Let's not even go there.
Luiz Felipe Scolari—Now that would be Hilarious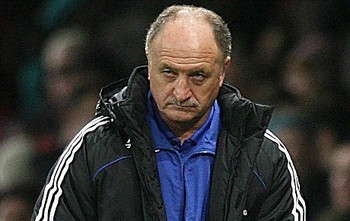 Hey, Scolari? Bravo, Big Phil.
He won the 2002 World Cup with Brazil and did many other great things, but I won't recommend Florentino Perez to even consider him.
If the rumors are true, then it means that Luiz Felipe Scolari was one of the favorites to take over Juande Ramos, who got sacked by Real Madrid.
Fortunately enough, Big Phil didn't land in the Spanish capital.
Ask yourself the following:
Why take someone who was a complete failure at Chelsea, who ran away to coach in Asia after being sacked, and who hasn't achieved much with his current club FC Bunyodkor?
Still thinking that Scolari can inspire Los Blancos like he inspired Brazil or even Portugal? That's like buying a dead battery for a new car after having been warned against the purchase.
Please Perez, leave Big Phil where he is or he will cause an earthquake at Real Madrid!
Keep Reading

Real Madrid: Like this team?