MMA's Dirtiest Dozen: Mugshots from Around the Sport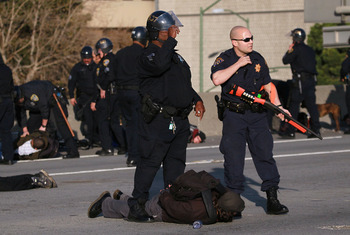 I think many of us would agree that the month of April wasn't good for the sport of mixed martial arts.
For me, it all started with UFC 112. Watching future Hall of Famer Matt Hughes beat up another aging Gracie was really kind of sad. Combine that with the performance put on by pound-for-pound king Anderson Silva, and any good accomplished that night was quickly eclipsed by all the bad.
And then came Strikeforce's event in Nashville. Some people tried to defend this event to me, but most agree that it was as bad if not worse than UFC 112. The three main events were just boring. There really isn't a nicer way to say it.
Then the whole evening culminated in an act of utter pandemonium, with Jason Miller getting jumped on national television by several of the best fighters on the Strikeforce roster.
At this point I started thinking, what else could possibly happen?
And then came Tito Ortiz.
Tito Ortiz already made a lot of people angry when he lied about being cut from the current season of The Ultimate Fighter. But, in typical Ortiz fashion, he didn't stop there.
Tito and his ex-porn star girlfriend, the mother of his children, got in a fight. Drugs may have been involved. She may have been injured. In the end, he went to jail for felony domestic violence.
Surprised? I don't think anyone else was either. I was so incensed that this guy—who stopped being relevant four years ago—was damaging the reputation of the sport yet again, that I decided to write an article about it.
So I went online looking for Tito Ortiz's mugshot. Sadly, I couldn't find one. But I did find others. It is my pleasure to present them to you now. In a sport fueled by testosterone and more than a little insanity, join me in a laugh as we look at the motley cast of characters that help make the whole thing possible.
UFC Heavyweight Champion Brock Lesnar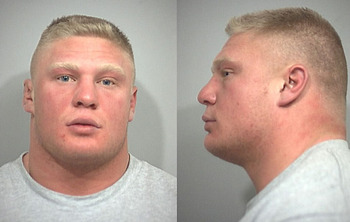 UFC Heavyweight Champion Brock Lesnar was 26 years old when he was arrested. While training at a WWE facility in Kentucky Lesnar received a package, which he opened. The police claimed the package contained large amounts of steroids.
Brock was immediately charged with trafficking. Felony charges were dropped after lab tests confirmed that the package did not contain steroids.
Pictured: Brock Lesnar courtesy of Louisville Police Department.
Former Strikeforce Light Heavyweight Champion Renato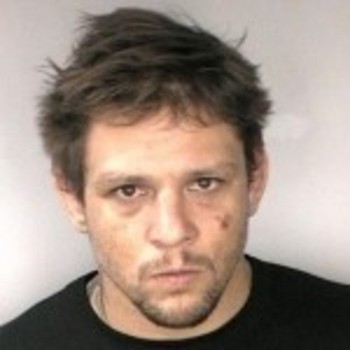 Many of you may remember Sobral from his match against David Heath at UFC 74. Sobral secured an anaconda choke against Heath, and even though Heath tapped almost immediately, Sobral refused to release the choke.
In fact, Sobral didn't release the choke until Heath was unconscious. Sobral was released from the UFC as a result of his actions. He remained unrepentant. He claimed Heath had to learn respect.
Sobral was arrested in July of 2007 for battery and trespassing at the Seminole Indian Reservation Casino after allegedly spitting on a bouncer.
Pictured: Renato Sobral courtsey of the Tampa Police Department.
Strikeforce's Mike Whitehead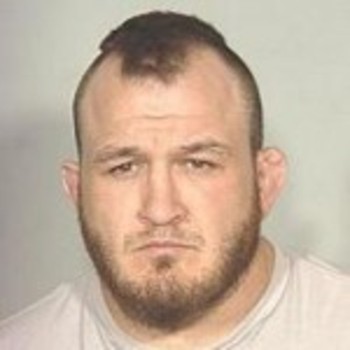 "Iron" Mike Whitehead is 28 years old. He has a record of 24 wins and 8 losses. He has fought in the UFC, IFL, Affliction, and Strikeforce. He also appearred on The Ultimate Fighter season two. His last fight was a loss to King Mo at Strikeforce, Evolution in December of 2009.
Mike Whitehead was named as a suspect in a sexual assault case reported by two women earlier this month. Police obtained a search warrant for Mr. Whitehead's home. Upon arrival they found a marijuana growing operation in one of the upstairs bedrooms.
Mike Whitehead was subsequently arrested and charged with three felonies including sexual assault, attempted sexual assault, and open and gross lewdness. Additional charges are pending in regard to the marijuana.
Pictured: Mike Whitehead courtesy of Las Vegas Metropolitan Police Department.
Former UFC Champion Quinton Jackson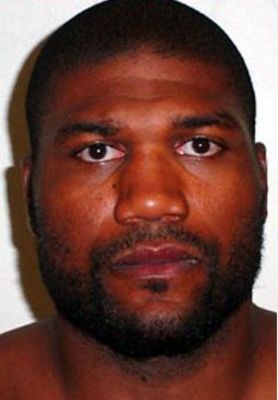 Shortly after losing his belt to Forrest Griffin back in 2008, Rampage was arrested and booked on suspicion of felony reckless driving and felony hit and run after hitting several other cars.
Jackson led police on one of the more memorable chases in California history. As most of you already know, Jackson was driving his lifted Ford F-350, which prominently displays his picture in larger-than-life scale on its side.
He led police on a chase while driving on the wrong side of the street and on city sidewalks. During the chase one of the tires blew out on the truck, but Jackson continued his escape driving on the rims.
In an interview with Yahoo! Sports, Dana White claimed drugs were not a factor, but Rampage had in fact become mentally ill due to dehydration. White claimed Jackson had not slept or eaten anything but energy drinks for several days.
In the type of justice that is only afforded to the wealthy in this country, Jackson had the myriad of felony charges dismissed after completing 200 hours of community service.
Pictured: Quinton Jackson courtesy of Costa Mesa Police Department.
UFC fighter Kimbo Slice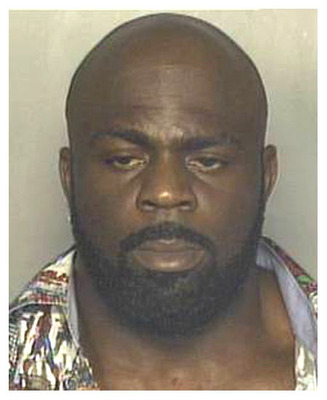 Backyard brawling Youtube sensation Kimbo Slice finally made it into the UFC. But before he was Kimbo, he was just plain old Kevin Ferguson. He was arrested by Miami Beach police in May 2002 on gun and open container charges. Luckily for Kimbo, the felony gun charge was dismissed.
Pictured: Kimbo Slice courtesy Miami Beach Police Department.
Former UFC Fighter Kimo Leopoldo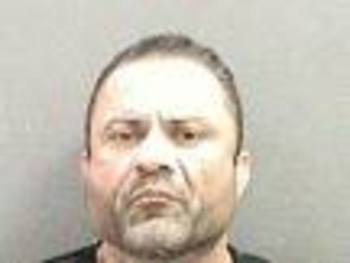 Kimo made his debut at UFC 3 versus Royce Gracie. He also fought UFC legends like Dan Severn, Ken Shamrock, and Tank Abbott. Many may remember Kimo's entrances, in which he carried a large cross on his back. He is also covered in many distinct religious and tribal tattoos.
Despite Kimo's religious beliefs, he has had multiple run-ins with law enforcement in recent years. Kimo's most recent arrest occurred after Tustin police officers found the former fighter dressed in a Long Beach police jumpsuit. A subsequent search of Kimo's car revealed a small stash of what was believed to be meth.
Pictured: Kimo Leopoldo courtsey of the Tustin California Police Department.
WEC fighter Leonard Garcia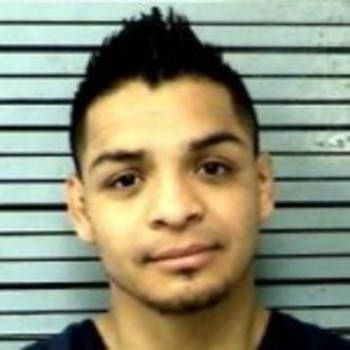 Leonard trains at Greg Jackson's submission fighting in Albuquerque, New Mexico. He is ranked as the No. 8 featherweight fighter by MMAWeekly.
In March 2008, Garcia was arrested as part of an alleged cocaine ring. According to Garcia, "I had a buddy, a really good friend of mine in Lubbock, and he was into things that weren't good." Three months later, Garcia was exonerated.
Pictured: Leonard Gracia courtesy Lubbock Texas Police Department.
The Ultimate Fighter's Junie Browning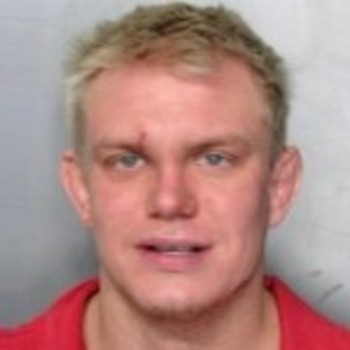 How do you explain a douche like Junie "The Lunatik" Browning to someone? I guess I would first point out that I did not misspell "lunatic." According to Junie's web page, he spells it with a "k."
Junie first rose to notoriety on The Ultimate Fighter reality show. For those of you who don't remember, Junie was warned twice about his angry, drunken outbursts that ended with him throwing glasses at the other cast mates. He frequently claimed the other cast mates wouldn't train with him because they couldn't match his intensity.
The fact was that Junie was so reviled no one wanted to get near him. Browning was eliminated before the finals, but promised that he would be back.
Unfortunately, Junie kept his promise. On October 6, 2009, Browning was arrested and accused of assaulting three nurses at St. Rose Dominican Hospital in Henderson, Nevada.
After attempting to kill himself by overdosing on Klonopin, Junie's friends took him to the hospital. While there he pushed a female nurse, punched a male nurse, and kicked another male nurse. After which he reportedly exclaimed, "Do you know who I am? I will kill you and rape your family!"
Pictured: Junie Browning courtsey Henderson Nevada Police Department.
The Ultimate Fighter's Chris Leben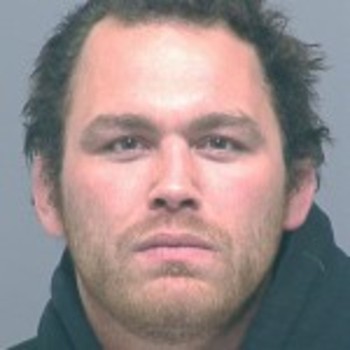 Chris Leben garnered attention on the first season of The Ultimate Fighter. On the first episode, Leben got drunk and urinated on someone else's bed. And if that wasn't bad enough, he actually had the audacity to also steal the poor bastard's pillow.
After being called a fatherless bastard by one of his housemates, Leben got so angry he had to be physically restrained. Leben got so angry at Josh Koscheck during filming he actually punched out a window.
I will always remember Chris as the fighter who had the misfortune of welcoming UFC newcomer Anderson Silva to the octagon. Poor bastard. Luckily for Chris, the fight only lasted 49 seconds.
Chris was arrested and subsequently incarcerated for 35 days for DUI related charges. Chris was the first fighter that I encountered who missed a fight because of his arrest. He was scheduled to face Michael Bisping at UFC 85.
Pictured: Chris Leben courtesy of the Clakamas County Sheriff in Oregon.
The Ultimate Fighter's Luke Cummo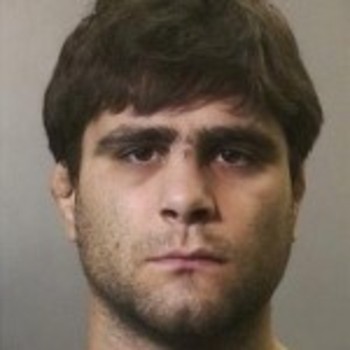 Luke Cummo is another of the fine young men unleashed on America courtesy of The Ultimate Fighter reality show. Many may remember Luke's strange dietary habits that included things like the ingestion of his own urine. I guess once people heard Lyoto Machida does it, it became a fad.
On October 20, 2007, Cummo was arrested by the Nassau County, New York Police Department for DUI. According to a release posted on his website, Cummo claims that he attended a Monday Night Football party where copious amounts of weed were smoked.
Luke claims later in the evening, after leaving his favorite hot wing restaurant, the weed and wings caused him to drive like a "madman."
Pictured: Luke Cummo courtsey of the New York Police Department.
The Ultimate Fighter's Din Thomas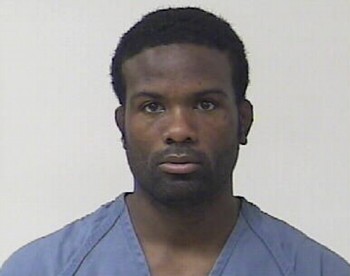 Din was featured on the Ultimate Fighter season four. He holds notable wins over Matt Serra, Jens Pulver, and Clay Guida.
He currently runs two MMA schools in Florida. Police claimed they received a tip that Thomas ran "illegal cage matches" at the schools. Thomas was subsequently arrested and charged with a felony.
Pictured: Din Thomas courtesy of the Port Saint Lucie Police Department.
Charles Bennett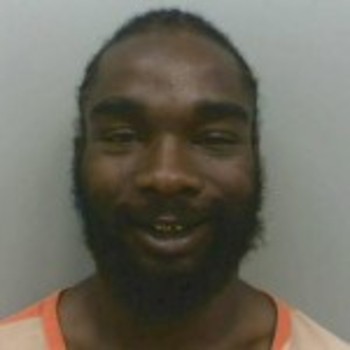 Bennett has a professional record of 22-16-2. Charles is often remembered for an event that occurred back at the Pride Shockwave event in 2005. Bennett insulted the Chute Boxe Academy, Wanderlei Silva, and attacked Cristiano Marcelloput, another Chute Boxe fighter.
The incident ended with Bennett being choked unconscious. The video of that incident is located below.
Strangely, Bennett still claims he knocked out Wanderlei Silva.
Bennett is often criticized by the MMA community for his antics in the ring. One of his trademark moves is to sit up on the corner ropes, and try to double push kick his opponent as they rush in at the opening bell.
Bennett doesn't approve of ground fighting, saying that it is "like making love, it's not real fighting."

Krazy Horse has been arrested more times than I can count. On this particular occasion, Charles was arrested on suspicion of felony aggravated battery.
If you would like to see a collection of his other mugshots, watch this video.
Pictured: Charles Bennett courtesy of the Albuquerque, New Mexico Police Department.
If you know of anyone I missed, I would love to hear from you in the comments.
Keep Reading