Oakland Raiders: Why The Raiders Will Not Release JaMarcus Russell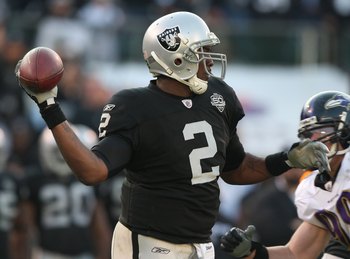 All season reports(in reality no more than rumors) have been flying regarding JaMarcus Russell. Especially since the Raiders required Jason Campbell in a trade.
Earlier this week reports came out suggesting the Raiders would cut JaMarcus before mini-camp... Tomorrow.
Some have even suggested that when Russell shows up on Friday, he won't be allowed to participate.
Though in the last few days many reporters have back pedaled, suggesting maybe he won't be cut.
I say bull-shit—no way the Raiders cut Russell tomorrow.
I assure you he will still be on the roster tomorrow.
If I'm wrong go ahead and say,"I told you so." Go ahead and rub it in.
But I am confident I will be able to tell alot of people,"I told you so", tommorow when Russell is still on the roster
JaMarcus will not be cut anytime in the immediate future.
And during training camp this summer he will be given a fair chance to make the roster like every other QB. And if he doesn't prove worthy, then and only then will he be cut.
Here's a look at why Russell will not be cut.
Money Already Invested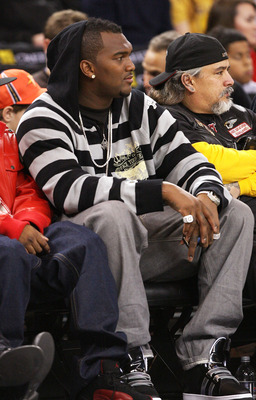 JaMarcus Russell has already received $39 million. And assuming he doesn't restructure his his contract, he is set to make as much as 22 million more.
Because of all the money invested in Russell they need to be absolutely sure he isn't salvageable before they release him.
Though a restructured contract for JaMarcus may very well be in the works.
Jason Campbell is merely above average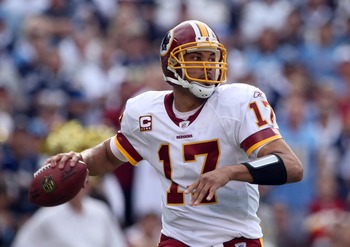 Jason Campbell, believe it or not, isn't a great QB. As a matter of fact his numbers are rather average, none of his major stats(except for sacks) were good enough for a top ten rank, yet none were bad enough for the bottom ten either.
Also being merely average to above average Campbell has never sniffed the post season and holds a sub .500 record.
Jason Campbell is so unspectacular that the Raiders landed him for merely a future 4th round pick. This future pick isn't even in next years draft, but the year after 2012
Qaurterback competition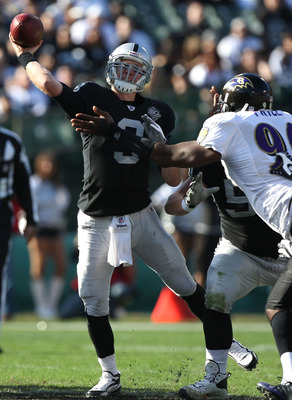 Or actually lack thereof.
There isn't much standing in between JaMarcus and a roster spot. As a matter of fact the only thing standing between JaMarcus and the starting job is Jason Campbell.
If you look at QBs on the Raiders roster you will see names like Charlie Frye, Bruce Gradkowski and Kyle Boller... I know I didn't know who any of these guys were either, thank you google search.
None of those guys have a chance of beating out Russell for a roster spot.
Talent Level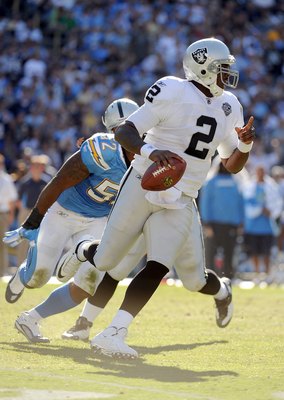 JaMarcus has an incredible amount of talent and is undoubtedly the most talented QB the Raiders have had in years.
The sad truth is some players will never reach the talent level of JaMarcus, no matter how much hard work they put in.
Same goes for Darius Heyward-Bey—some people will never be able to run as fast or jump as high as him no matter how much hard work they put in.
Not to get talent confused with skill. Talent is being able to run a sub 4.3 40-yard dash or being able to throw a football 80 yards.
Skill is being able to read a defense and run precise routes.
Skills can be refined and developed over time with hard work and proper coaching. God given talent, to an extent, can't be.
Time invested in Russell already this year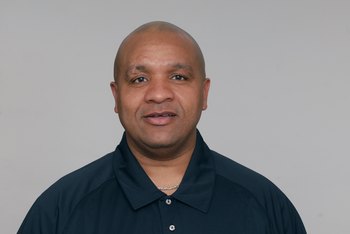 So far this year the Raiders have done a lot for Russell:
Hall of Famer Willie Brown came out and gave his vote of confidence for JaMarcus on TV.
According to Willie he has been working out everyday in Arizona and lost an impressive amount of weight. Willie also said a former Raider player has been monitoring Russell and making sure everything is going good.
And more recently, offensive coordinator Hue Jackson traveled to Mobile Alabama to meet JaMarcus and his family.
Why would the Raiders put so much effort into making sure Russell improved only to cut him. If the Raiders cut Russell cut him now, all of that would have been done in vain.
He has regained support of his team-mates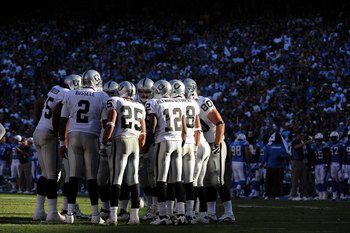 Well that is assuming he ever lost it.
So far atleast three players have said positive things about JaMarcus.
Marcel Reece and Louis Murphy both said he looks great and is working with the team.
And more recently Mario Henderson said this:
"(Russell and McFadden) are building a chemistry off the field as well as on it," Henderson said. "The fact that they're getting better will make the rest of the O-line better."
Yes JaMarcus getting better will make the o-line better.
The what if factor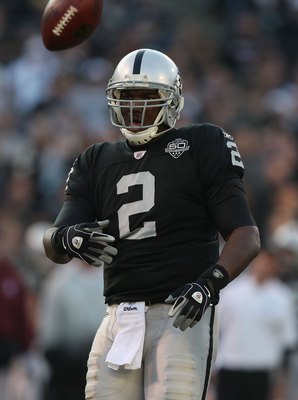 What if JaMarcus isn't a bust?
Russell will undoubtedly be picked up by another team, I mean the Cowboys picked up Ryan Leaf.
What if JaMarcus has success elsewhere? Even worse what if he is reunited with his former favorite reciever, Dwayne Bowe, in Kansas City? And what if he goes on to lead them to a division title?
For this reason Russell will not be released yet. If anything, the Raiders will wait until the end of preseason to cut him. You know, like they did with Jeff Garcia.
Al Davis
Al Davis doesn't listen to anyone and does things his way. It has always been that way and it has equated to three super-bowls.
Al will not release JaMarcus and adhere to a timeline put in place by the media. If he cuts JaMarcus he will do it on his own time, not when others say he should.
Keep Reading

Oakland Raiders: Like this team?