Playboy Gives A Sexy Reveal Of New U.S. World Cup Jerseys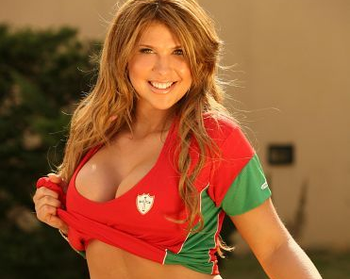 With the World Cup right around the corner, the United States soccer team has decided to reveal their new team jerseys. To do that, they handed the job off to one American institution that is sure to get people to sit up and take notice: Playboy.
Even if soccer really isn't your thing, chances are that their models are. So get comfortable and check out the new threads that team USA will be displaying on the pitch this summer, and enjoy the pretty lady wearing them now.
See the whole gallery here.
Classic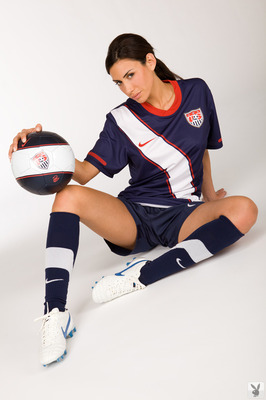 As you can see, not a very flashy uniform this year. It's fairly classic with the stripe across the chest. Although I won't be paying as much attention to the chest of the players this year.
Ready To Go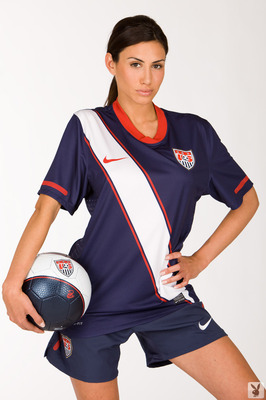 The model, Danielle Fornicelle, looks ready to go play a little soccer herself right now. I'm okay with that as long as it's one-on-one.
Annnnnd... There Go The Pants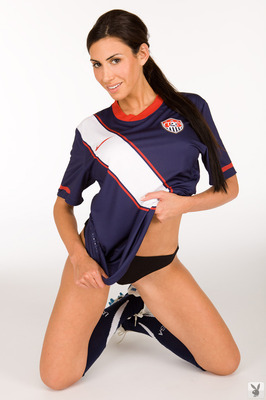 You can't play soccer without pants!
There goes the functionality of this new look right out the window.
White Is Nice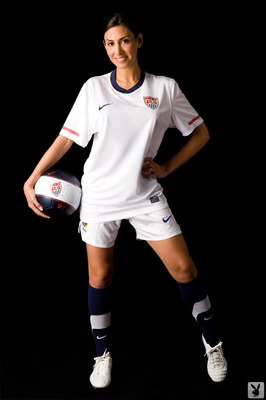 Here's the alternate jersey look, the white kind.
Danielle looks fairly angelic in it. Somehow I doubt Landon Donovan is going to have the same effect.
Get Low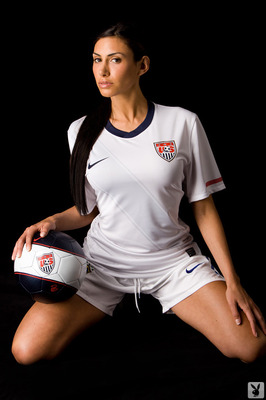 Here Danielle is showing off the classic "on your knees" defense. It's not very effective when guys do it, but when she does it I pretty much melt to jelly, so I have to say it works.
Size Problems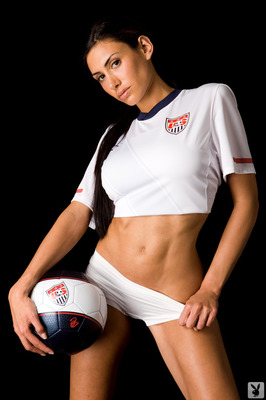 Is it just me or is this shirt just a little too short? And the pants seem to have disappeared again.
If Team USA has these sort of problems it will be a very long World Cup for them.
Throwing The Ball In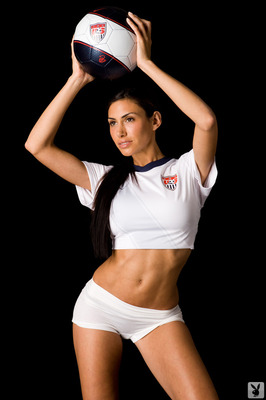 Let's hope Danielle is demonstrating throwing the ball in from out of bounds. Otherwise I would say that she doesn't really have a firm grasp on how the game works...
Maybe she's a goalie. That's it, she's just a goalie.
Sexy Threads
I have to say, this might be the greatest jersey unveiling of all time!
Maybe other sports should start thinking this way. I'll get David Stern on the phone. We need to see a Playmate in a LeBron Knicks jersey this summer!
Keep Reading