Which College Football Team Will be this Year's Ole Miss?
The 2009 Ole Miss Rebels came into the season with high expectations and why shouldn't they? They had an NFL caliber quarterback in Jevan Snead, a great running back in Dexter McCluster, a pretty good defense and an experienced head coach. They even had a schedule in their favor; what they didn't have was experience, great backups, a coach that doesn't perform well under pressure and an overrated qb. There are a lot of teams coming into this season with high expectations, but most will more likely not meet expectations; question is who is this year's Ole Miss?
Arkansas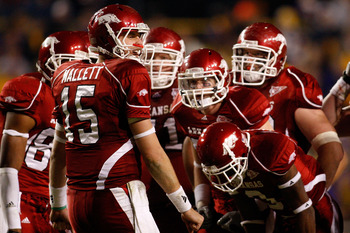 Why they will meet expectations: They have a great offense lead by a potential Heisman candidate in Ryan Mallett, an experience defense returning and an offensive genius as head coach; sound familiar?
Why they won't meet expectations: Tough schedule, a quarterback coming off of an injury, a bad defense and inexperience being in this position.
Arkansas most likely will have a good year, but a great year, doubt it. Unless Mallett is going to play defense as well, the Arkansas offense will probably have to do what they did last year and that's outscore everyone and that didn't work well last season.
Auburn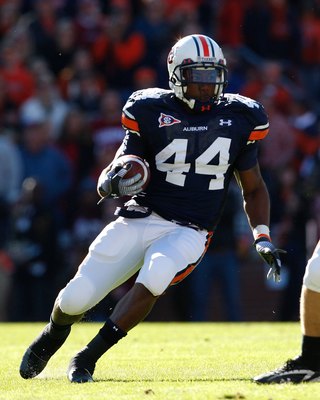 Why they will meet expectations: Great offense coming back, a better quarterback under center, experience running backs, good schedule and great coordinators.
Why they won't meet expectations: Inexperience at quarterback,a so-so defense and having to play their toughest game of the year (Alabama) on the road, not at Jordan Hare.
For all the excitement surrounding the Tigers this year and the high expectations, Tiger fans forgot about two things: Cam Newton still has never made a start on a Division I level and the Tigers defense, which was their main problem last year. This can be a great year for Auburn if they straighten out those issues.
South Carolina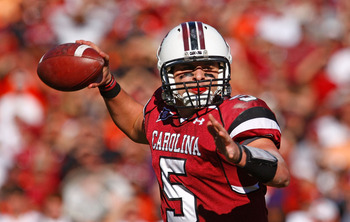 Why they will meet expectations: Experience quarterback, good defense and an excellent head coach.
Why they won't meet expectations: Two words: Stephen Garcia.
Gamecock fans are STILL waiting for this kid to have a break out year. As good as a coach Steve Spurrier is, you would think that either he would have turn this kid into an All-SEC quarterback by now or least recruited one. Until Garcia proves he can win the BIG game, there will always be doubt about his ability.
Iowa Hawkeyes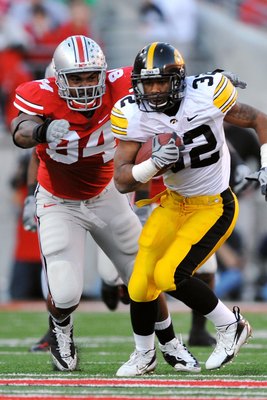 Why they will meet expectations: Hawkeyes have several starters returning on offense, good head coach, and favorable home schedule.
Why they won't meet expectations: Lost several key players on defense, have to play Ohio State at home, and the Big 10 will be tougher this season.
A lot of Haweye fans are expecting big things from this team this year and things might go along swimmingly as they did last year until a road bump called Ohio Sate comes to town.
Boise State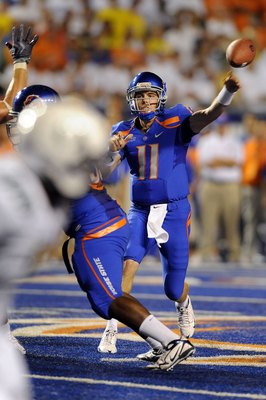 Why they will meet expectations: Great quarterback, has most of its starters returning, great football coach, and a good schedule.
Why they won't meet expectations: High expectations, pressure to win, two hard games and they have never been in this position before.
Finally, the Broncos are getting the recognition they and most experts feel they deserve; question is how will they handle it? It's easy to do well when nothing is expected of you, but when the bright lights are squarely on you to be national championship contenders, do you fold under the pressure? Ole Miss did.
Keep Reading