2010 Stanley Cup Playoffs Bracket: Five Players Who Need to Step Up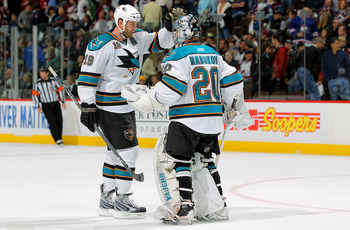 Every season sees new heroes emerge from the Stanley Cup playoffs.
Whether it's a backup goaltender being catapulted into the starting role, or a young player realizing his talent at the right time, these are the stories that make the playoffs great.
But for every player that shows up to play there are as many, if not more, that fail to reach their level of talent, or even show up at all.
The first round of the 2010 NHL Playoffs saw players like Joe Pavelski and Jaroslav Halak emerge to take center stage and showcase their talents for the world.
Players like Ryane Clowe, Mikael Samuelsson, and Matt Cullen all stepped up for their teams. But, just as they have shown up and performed, there are players on their teams that have failed to.
With that in mind, here are five players whose teams need them to step up the most.
Dany Heatley, San Jose Sharks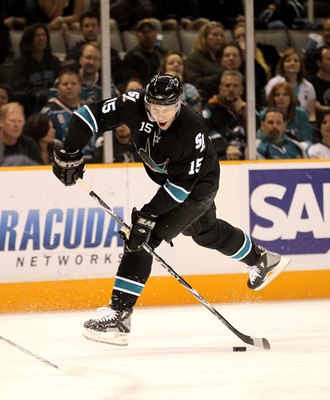 While it's no surprise to see a member of the much-maligned Sharks on this list, the surprise is that player is Dany Heatley.
One of the large reasons that Heatley was acquired was because of his performance in the playoffs. In his first two playoff appearances, Heatley had 10 goals and 34 points in 30 playoff games.
Over his last two playoff appearances? Zero goals and five assists in nine games.
Heading into Round Two against the Detroit Red Wings, the Sharks will need production from their "HTML Line," and that will begin with Heatley.
"Heater" was a point-per-game player in the regular season and he has lived up to that in the playoffs with four assists in five games, but he isn't a member of the San Jose Sharks squad for his playmaking abilities.
They expect him to score goals and he needs to do exactly that if San Jose wants to live past Round Two.
Roberto Luongo, Vancouver Canucks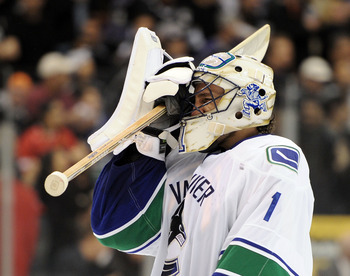 Say what you will about this pick, but the 'Nuckleheads from Vancouver need Bobby Lou to be Bobby Lou in their grudge match against the Chicago Blackhawks in Round Two.
Luongo's first round performance, despite winning the series, left much to be desired.
He was able to get by with a 2.92 goals-against average and a .893 Save Percentage against a young Los Angeles Kings team, but he likely won't be so lucky against the high octane attack of the Chicago Blackhawks.
The good news for Canuck fans is that Luongo is typically stellar in big games.
His first two playoffs saw him post superb statistics, while the Olympics this season saw him at his best.
If the Canucks are going to move on to the Western Conference Finals, however, Luongo will need to find that form once again as he has looked shaky at best in the first round.
The good news is that he is getting the goal support that he needs...the Canucks are top in the playoffs in goals-per-game.
But the bad news is that, so far, it doesn't seem like the Canucks defense is going to give him much help in trying to find his game.
Marc Savard, Boston Bruins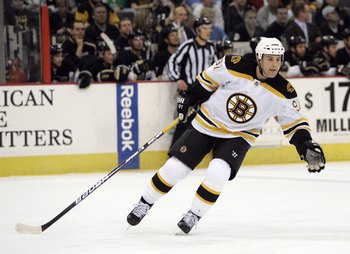 You might think that it's a bit unfair to put a player who has yet to play a single game in these playoffs on this list, but the fact of the matter is that Boston is going to be playing a Philadelphia team that is physical, physical, physical and they will need Savard to not be gun shy.
That means no shying away from hits, digging hard into the corner, and playing playoff hockey.
One of the biggest hurdles that Savard will face will not be physical; it will be psychological.
If he can't get over that, it could be a short, short series for the Bruins, but if he can get over it Boston could be one of the more dangerous teams left.
Dan Cleary, Detroit Red Wings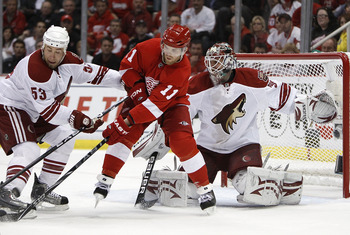 The Red Wings best players came out and were their best players during their series with Phoenix, but Dan Cleary must not have gotten the memo that the playoffs started.
After his 15 point performance in last season's playoffs, Cleary has exactly zero points through seven games this season—certainly not the expected performance.
Cleary might not be the best player on the team, or even on the ice at any given time, but what he brings to the table is a solid, physical two-way game and secondary scoring.
If the Red Wings are going to reach their third Stanley Cup Final in a row, secondary scoring is going to be exactly what gets them there and, to this point, it is exactly what they are missing. Cleary could remedy this with a big second round, though.
He'll likely be tasked as part of the line looking to shut down San Jose's top players, but if he can not get lost in the shuffle and do some damage on the offensive end of things, Detroit will get even more dangerous.
Scott Gomez, Montreal Canadiens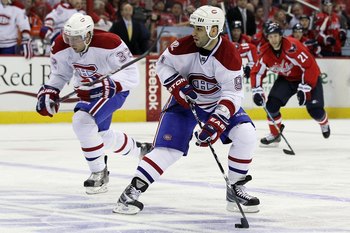 Gomez has always been a consistent playoff performer.
Since the 2003-04 season he has been good for a point-per-game in the playoffs, even though he has never recaptured the glory of his first three playoff runs, but this season Gomez has struggled, with just four points in seven games.
Gomez was one of the prized off season acquisitions for the Habs and was expected to help lead this team to the promised land, but his performance thus far has been lacking.
After dispatching the high-powered Capitals, the Habs will be heading into a match up against the Pittsburgh Penguins and will need every ounce of their offensive talent to match the firepower that Pittsburgh has.
That means Gomez needs to become the player that he has been in the past and that means that he needs to elevate the play of those around him as well.
Keep Reading