Oakland Raiders: The 10 Best Offseason Personnel Moves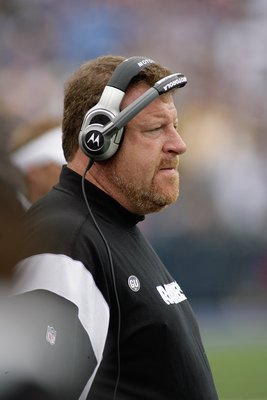 This offseason for the Oakland Raiders has been applauded even by their critics (well, apart from Mel Kiper) as taking this franchise in the right direction after seven years in the wilderness.
Trades, free agent signings, and an excellent draft have combined to make the Raiders look like a much improved football team this year.
At last they have begun to solve the problems that have haunted this team since its last Super Bowl appearance in 2003. Quarterback, offensive line, and run defense problems have all been addressed in some way.
They have the continuity of head coach Tom Cable going into his third season.
Here is how the future just got brighter for the Oakland Raiders
10: Continue To Find Hard-working, High-character Players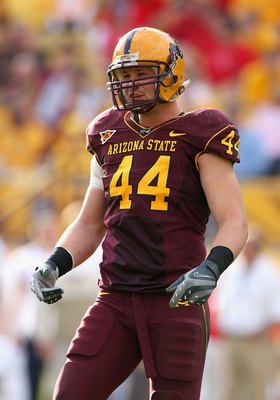 Tom Cable has given this team an identity, and it is a hard working, blue collar team. A team full of hard working, tough team players.
That is something the Raiders have been missing for some time: an identity.
No Terrell Owens, no Michael Crabtree, no divas.
Just 53 men committed to one goal: winning.
9: Drafting Bruce Campbell in the Fourth Round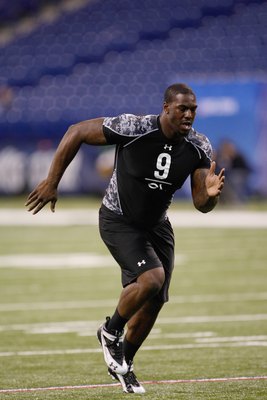 He was the combine workout warrior that everyone expected the Raiders to take with the No. 8 overall pick.
They didn't, they waited until Campbell had dropped below his draft value and took him at a time that was right for a project player, the fourth round.
Campbell has clearly got all the physical talent in the world, but his potential is still that at the moment. But at this point in the draft, and at a need position, he was a good pick.
8: Drafting Walter McFadden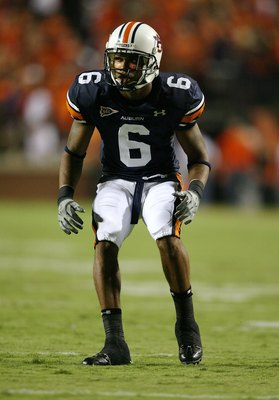 With Stanford Routt getting chewed up on a regular basis, the Raiders were in real need of a capable nickel back, and that's just what McFadden is.
He can't contribute to the run defense, but he doesn't need to, he is a nickel back.
Good value at a need position.
7: Drafting Jacoby Ford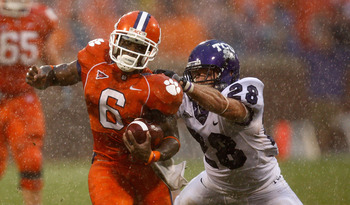 While the Raiders might cover kicks pretty well, their return game has been sadly lacking.
Drafting Jacoby Ford in the fourth round gives them a real threat in the return game. This is a classic Al Davis Pick, wherever you find the fastest guys at the combine, you will find Al Davis.
Ford has rare speed, clocking under 4.3 sec for the 40 yard dash, and has reportedly run as low as 4.13.
That kind of speed just has to be accounted for.
6: Trading for Kamerion Wimbley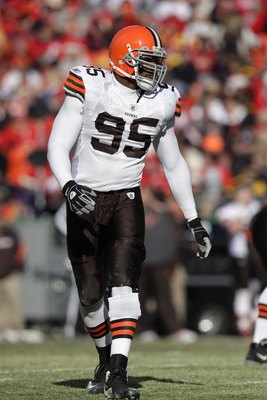 Oakland have needed a strongside linebacker since Bill Romanowski retired, and that was a long time ago.
Wimbley isn't a high-priced free agent with an attitude problem or past his best.
He is a young, productive player who has a chance to come in and really make a difference
5: Drafting Lamarr Houston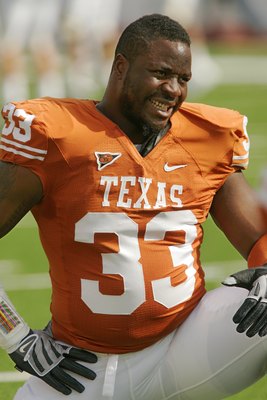 The Raiders had neglected their defensive line for years prior to trading for Richard Seymour last year, and they made a smart move by adding a real talent and high effort player in Lamarr Houston.
Tom Cable said that the team had "line of scrimmage issues" last year, and he addressed that by taking three linemen in the first four rounds.
A better defensive line at least gives the Raiders new linebacking corps a better chance to succeed.
4: Drafting Jared Veldheer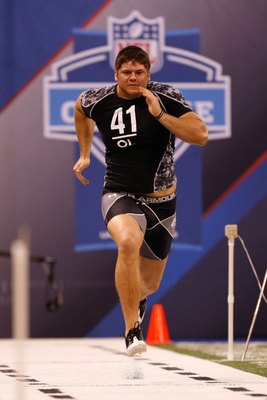 Oakland has been appalling at offensive tackle over the last three years, with Cornell Green being the main culprit last year.
The Raiders didn't reach on Veldheer, they took him at the right time to get value, in the third round.
It seems every year a small school player makes a splash in the NFL, Sebastian Vollmer and Jared Allen to name but two. This year it could well be Veldheer.
He stands 6' 8", 312 pounds, and topped all offensive lineman in the three-cone drill and 20-yard shuttle at the combine.
While there was little actual film to evaluate Veldheer with, he put in a very impressive performance at the Texas vs. The Nation game. Watch this kid, he has massive potential.
3: Drafting Rolando McClain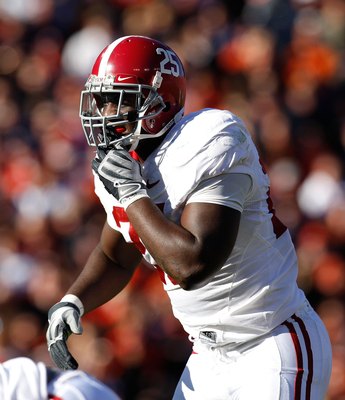 The Raiders desperately needed to address their run defense, and desperately needed to make a success of their first-round pick this year.
In selecting McClain, they showed not only that they were serious about fixing that run defense, but they got a high character, natural leader for their new defense, at a position that has the highest success rate of all in the first round.
It really is hard to go wrong with Rolando McClain.
2: Hiring Hue Jackson as Offensive Coordinator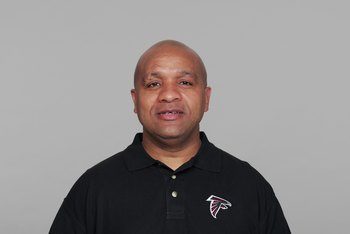 Oakland's offense was shocking at times last year, and Tom Cable took too much upon himself when he called the plays as well.
This year, there is a talented coach with a proven record who can come in and contribute.
Hue Jackson is a great move for the Oakland Raiders.
1: Trading for Jason Campbell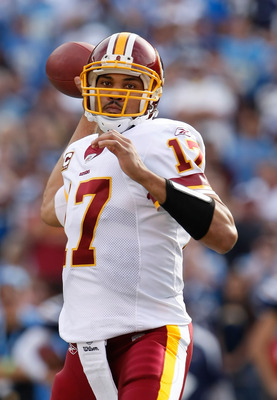 With Bruce Gradkowski not able to stay healthy last year, and the team needing a real alternative to JaMarcus Russell, trading a fourth-round pick for Jason Campbell was a very, very smart move.
He has the big arm that Al Davis loves, and he is a high character, hard working kid who fits right in at the East Bay.
He will make our receivers look better, and has the mobility to escape the pocket if the offensive line struggles.
And Finally...
Whilst I haven't strictly called retaining Tom Cable this year a "move," it still deserves a mention.
There was a huge groundswell of opinion calling for Cable's head at the end of last season, and regular press speculation (ESPN...again) that he would be fired imminently, Al Davis chose to stick with him.
Now we are seeing the fruits of that patience, with some smart moves being made and the team having some continuity with a coach who actually wants to be here (instead of just filling out his CV...).
A coach who can work WITH Al Davis, not against him.
Of course if the Raiders cut JaMarcus Russell, that move would go straight to the top of the list...
Nice one, Tom Cable.
Keep Reading

Oakland Raiders: Like this team?