SEC Expansion: Are Mack Brown and the Texas Longhorns the Best Fit?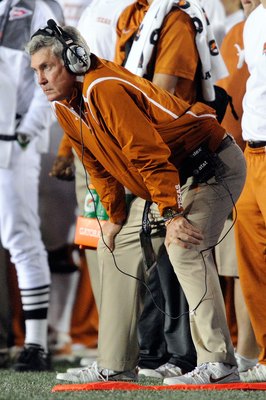 Change is coming. It's not a question of if anymore. It's only a matter of when.
The Big Ten has their television network and is on the prowl. They're talking about possibly expanding to 16 teams. They're definitely going to add a title game.
The Big 12 is starting to feel irrelevant. They're talking about expanding.
When the dust settles, it's going to be a matter of eat or be eaten.
The likeliest scenario is four BCS mega-conferences survive, the SEC, Pac-10, Big Ten and ACC. The Big East and Big 12 are looking more like prey these days than hunters.
So where does the SEC get their fresh meat from.
The answers will turn the college football world upside down.
Let's go through the candidates first and then the likeliest aftermath.
My analysis plays largely on recent history. South Carolina and Arkansas were the last two teams added. Fan base, TV ratings and the size of the athletic department came into play big-time. That's the cornerstone of my thinking.
Texas
It's crazy to think that the Longhorns are on the list of prey here, but they're right at the top.
Texas was the largest athletic department in the country last year in terms of revenue at $120 million.
Plus, the SEC gains a top-50 TV market in Austin and will draw fans from two top-10 markets in Houston and Dallas.
This is going to be a lot easier to get past Texas politicians if you make it a package deal with ...
Texas A&M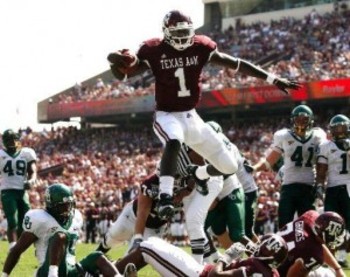 The Aggies have the 21st largest athletic department in the country. It's just the 95th biggest TV market but it doesn't matter.
They fill their stadium. Their fan base is rabid. And I truly don't believe the SEC can have one without the other.
Florida State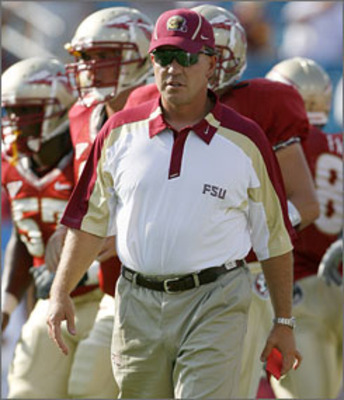 I don't think this is as much of a "you can't have one without the other" deal as the Texas schools, but why not gobble up both?
Florida State is right behind Vandy with $45.4 million in athletic revenue and Tallahassee is just 108th on the TV market list.
More importantly, the Seminoles still have national cache.
I think Jimbo Fisher will help them get their groove back. The SEC could buy low right now.
Miami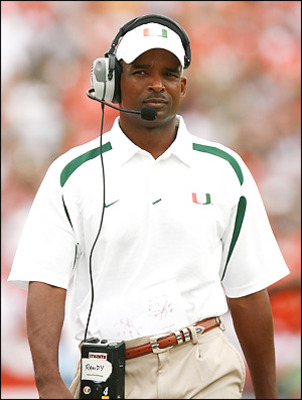 Yes, The U isn't what it used to be. But Randy Shannon is doing something about that. The Hurricanes are on their way back.
They never lost their fan base. Plus, the SEC could go a long toward owning Florida here.
The TV market for Miami is 16th in the country. The athletic department revenues are surprisingly puny at 51st, just ahead of Vanderbilt.
But the potential is huge. The rivalry game possibilities are even bigger.
Oklahoma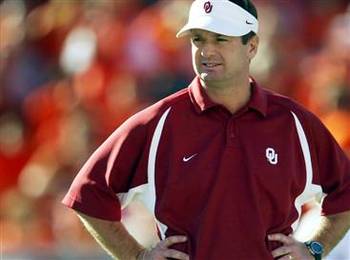 The Sooners won't sit back and let Texas fly from the Big 12 without getting in on the action.
Oklahoma is the 45th biggest TV market and 17th in revenue at $77.1 million. Plus, you get one of college football's best rivalries under your umbrella.
Clemson
When you hear the Tigers, this feels like a longshot. But when you look at the numbers and the reasoning, Clemson might fit better than the Florida schools.
The Tigers fill Death Valley to the brim 80,000 strong. Their athletic department ranked 34th in the nation in revenue with $59.1 million. Here's the most shocking stat: their TV market is ranked 36th in the country, far larger than South Carolina at No. 81.
The alums are dying for a more meaningful football schedule. The rivalry game would mean something against the Gamecocks and the Tigers could schedule another non-conference opponent with South Carolina in conference.
Clemson is an SEC program in an ACC body. They need to make it official.
Virginia and Virginia Tech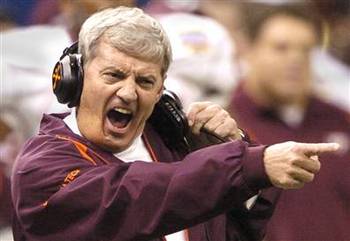 Don't think the state of Virginia isn't looking for a piece of this action.
The only problem here is that politically, you're not getting one without the other. When the last ACC expansion came around, then-governor Mark Warner made Va. Tech happen to keep everyone in Virginia happy. If someone's coming grabbing this time, they're going to have to take both.
Both schools are top-40 in revenue. By getting Virginia, you can grab the D.C. television market. And Tech's fan base is mighty strong.
Nebraska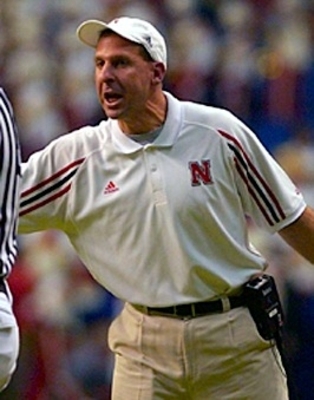 The Huskers are on the upswing, but their fan base never left. Lincoln is just outside the top-100 TV markets but the athletic revenue is 20th.
More importantly, you get tradition. You pull in another former Southwest Conference team and get old rivalries back in the form of a revamped SEC West.
The Longshots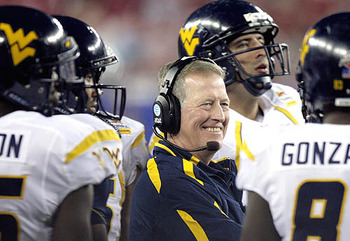 There's plenty of other teams on a short list, but I think these guys are lower on the to-do list.
Baylor and Texas Tech: Why not just go get all of Texas why you're at it. They're not sexy on the surface, but their revenue's strong (56th and 58th respectively) and they're competitive programs with diehard fans.
A full Big East assault would have a conference go get Louisville, Cincinnati and West Virginia. Let the Big Ten have Rutgers. New York City doesn't care about football. That won't change even if Joe-Pa roles into the metro area. On the other hand, these programs have good revenues, top-50 TV markets and dedicated fans.
Boston College: I mention it only to say it's not happening. Their stadium is weak, the travel would be too much and it's just not a good cultural fit for the conference. They have a great TV market, but that's it.
So, with all that said, how is likely to shake out?
Two-Team Expansion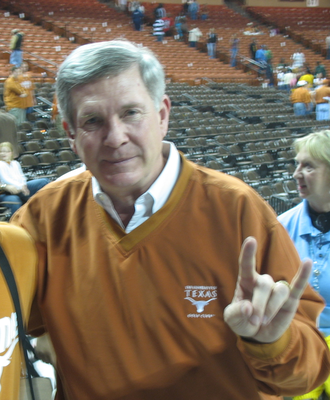 Texas is a gimme. Mack Brown's down for two. We have the photographic evidence.
From there, it's going to be a lot of politicking. If you can get Texas without Texas A&M, I think the SEC goes for Oklahoma next.
If the Texas schools aren't happening, I think Florida becomes the next target. If they're smart, they'll go Miami and Clemson. But more likely, it would be the Hurricanes and Florida State.
Next up would be Nebraska. If Texas is out of play, go Oklahoma and Nebraska. If the Sooners say no, go Nebraska and a Virginia school. With enough glad handing, I think the SEC could get one without the other. College football would be better off if that one team is Va. Tech.
Four-Team Expansion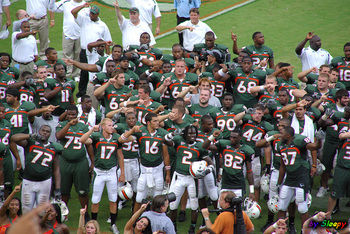 Here's where things get real interesting.
Obviously, the top of the wish list would be to tackle Texas and Florida in one big gobble.
But I could also see a mix of Texas, Oklahoma, Clemson and Nebraska.
The last option would be longshots. I don't think the SEC is going to come up empty in a power play, but Cincy, Louisville, Clemson and West Virginia would be a nice consolation prize.
A Texas four-pack is the last option. I think the SEC is smart enough to know that Baylor and Texas Tech are booby prizes.
So what do you think? Pretty wild possibilities, huh?
One thing I guarantee. I'm not wrong.
Keep Reading