What New NCAA President Mark Emmert Means For the BCS and a CFB Playoff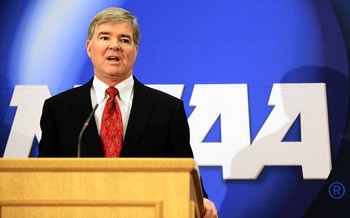 The NCAA unleashed a shocker on the world Tuesday, announcing that Mark Emmert will be the new president of the collegiate governing body.
The University of Washington president wasn't even on the job search radar, as Hartford president Walter Harrison, Georgia prez Michael Adams and NCAA executive Bernard Franklin were seen as the front runners.
Emmert will assume his new role as of Nov. 1. Once you get to know this guy a little bit, it's quickly apparent that college football sports fans pushing for a playoff system might finally have an in-house savior.
The NCAA Wants Control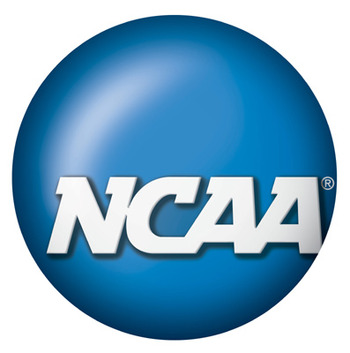 They will never admit it publicly because the media isn't the place to fight the BCS.
But there's been increased whispers inside the NCAA for years about football. Namely, how did we let this slip away?
It is their product, their sanctioning body. They run tournaments for just about every other sport. Yet football is immune to that.
In the process, billion-dollar TV deals like the one they just signed for hoops are out of their control. They're not the ones cutting up the pie or handing over the checks and that irks the sweet bejeezus out of them.
So it only makes sense that they brought in a guy to rectify that situation. As sad as Brand's death was, it is like a Supreme Court seat opening up -- a once-in-a-long-while shot to take back control.
He's A Sports Guy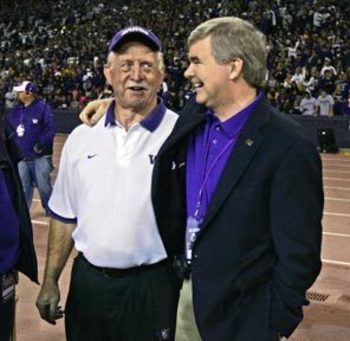 Former NCAA president Miles Brand had one big foray into the sports side of the NCAA in a public relations war with Bobby Knight.
From there on out, Brand focused on pushing better academic standards for student athletes.
Emmert said Tuesday that he'll be more about pushing for better funding for college programs while watching out for the student-athlete.
But he's shown that he's a sports guy through and through. He told the AP that the recent runs by Washington teams in the NCAA hoops tourneys was one of the highlights of his year.
And in his days as chancellor at LSU, he was a big backer of Nick Saban and the football program. He was chancellor at Connecticut before and was a huge part of making the sports profile into a national powerhouse and money maker.
What does it all mean? Simply that he's not going to be hands off on the sports side of things. He's a sports fan and will bring that to his decision making process.
Money, Money, Money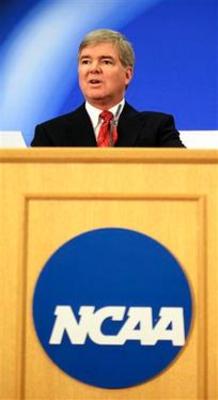 Seattle Times columnist Bud Withers wrote a column on Emmert today detailing his history as president at Washington.
One of the key messages that Emmert will push is that there's always ways to find money for cash-strapped programs.
After all, Emmert just finished the most successful fundrasing driving in UW history, raising $2.68 billion in the middle of a recession.
He also said that he won't shy away or apologize for making money off of the student-athlete. He applauded the recent CBS-Turner deal for the NCAA tournament.
Why? I think because it's exactly the kind of deal he'd like to put together for the football side.
You Got Some 'Splaining To Do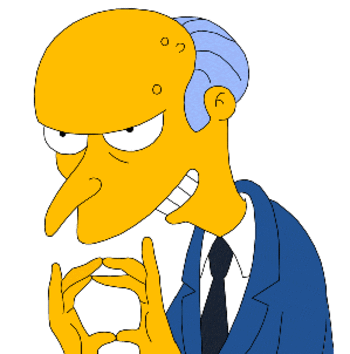 "I happen to be one that thinks it's inevitable we'll have a playoff."
That's a quote from Emmert to Bud Withers from 18 months ago talking about the college football mess.
His next quote is even more telling.
"I'd like to be one having shaped that rather than having it shaped by others."
He's talking about the BCS there. Emmert has proven himself to be an outside-the-box thinker at Washington and throughout his academic career.
He said that he's not looking to change the BCS at his press conference Tuesday. But he also said he'll meet with college presidents to talk about it.
He's not going to leave the BCS alone if he thinks there's more money to be made for the NCAA as a whole. And there is. The hype behind a playoff could double the current TV contract -- and all that money would be in-house.
Every time I think of the BCS, I think of Mr. Burns from "The Simpsons". That's who I think is running it.
Every year, he smiles at us during bowl season once we shut up about playoffs and start raving about the games, and says, "Excellent, the monkeys have the peanut butter."
No More Excuses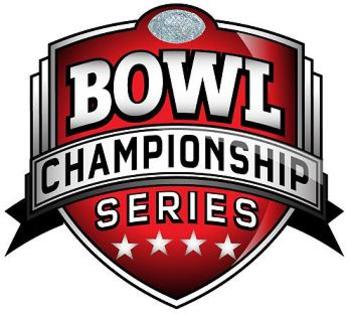 Emmert has a track record of not accepting the status quo.
His statements to Withers and others in the past elude to not accepting the smoke screen ideas that the BCS puts forth for avoiding a playoff.
The biggest example is missing class time. With technology as it is these days, there is a way for student athletes to take classes online while on the road.
If it means filtering more money back to the schools in the long run, Emmert is going to address it. Plus, he has shown the ability in the past to bring factions together for a greater goal.
Hello, BCS.
This might start as a plus-one situation, but Emmert is going to move the chains here.
The reason there's been no movement here is because the minute there's any movement -- like a plus-one -- the BCS is over and they know it.
Once the NCAA gets a whiff of the money, control and public goodwill that comes from one little step, they'll keep taking more steps toward a bigger playoff and bigger dollars.
Keep Reading