Top 10 Potential Landing Spots for JaMarcus Russell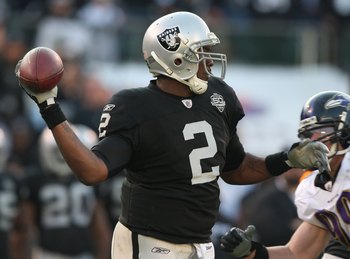 ESPN's John Clayton is reporting that the Raiders are preparing to release JaMarcus Russell. If this happens, what becomes of Russell? Does he stay in the NFL, play for another league or retire all together. This article will try and identify teams or other options that may be available for Russell in the future. I will put them in order of the likelihood of occurrence.
Updated 4/29
Option Ten: Arena Football League (AFL)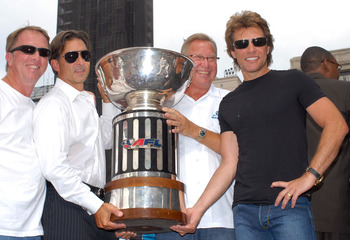 The AFL is back but it seems a long shot that they would be interested in Russell or vice-versa. The Arena Football League plays on a smaller field which requires a QB to be very accurate which is not JaMarcus' strength. A WR getting a running head-start on a DB and Russell throwing a long bomb might be appealing though.
Option Nine: Stay With the Raiders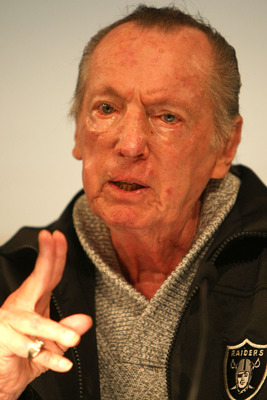 There is always the chance that if JaMarcus was willing to take a severe pay cut that he could remain a Raider. This would likely be the most profitable option but usually a player's ego takes over and he would rather go to another team for less money. Alex Smith renegotiated his contract before last season, stayed on as the back-up and earned his way back into a starting spot.
Option Eight: Canadian Football League (CFL)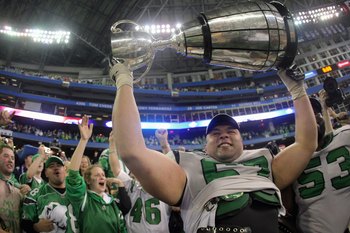 For some reason, NFL players have not seemed to go from the NFL to the CFL, but it is always an option. He could go to Canada and try to earn his way back into the NFL.
Option Seven: Retirement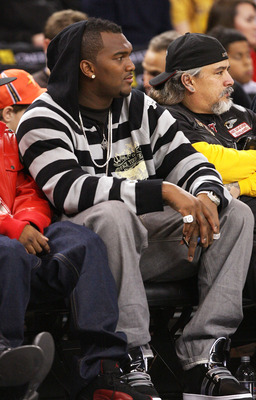 There have been questions about Russell's motivation in the past and he has already made $39 million in his career. He could just chose to walk away from the game altogether.
Option Six: Jacksonville Jaguars
The Jaguars make the list simply because they have a roster spot to fill. They only have two QBs, David Garrard and Luke McCown, on the roster. JaMarcus could find a home here but it is not the best place for him.
Option Five: Seattle Seahawks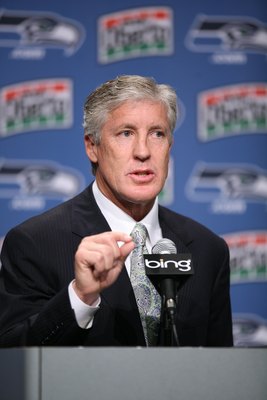 The Seahawks don't have a proven QB behind Matt Hasselbeck and if Charlie Whitehurst struggles that could have another QB to turn to. Offensive coordinator Jeremy Bates did very good work when he was with Jay Cutler in Denver.
Option Four: New England Patriots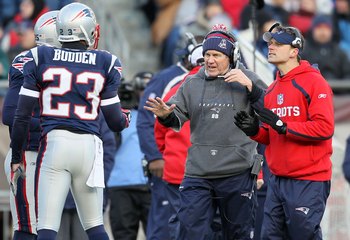 The Patriots took Matt Cassel and turned him from a seventh round pick into a player that they could trade for multiple draft picks. If they could make a reclamation project out of JaMarcus Russell then they could make him the future starter or trade him for more draft picks.
Option Three: Dallas Cowboys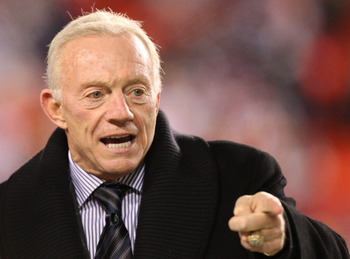 The Cowboys seem to like to take chances on redemption projects and Russell qualifies. They also have a former QB as an offensive coordinator and did a good job turning Tony Romo from undrafted free agent to starting QB.
Option Two: Washington Redskins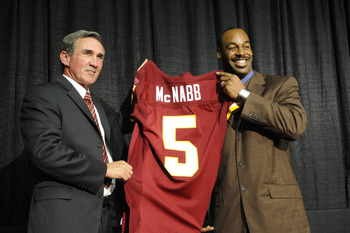 Mike Shanahan has done great work with QBs in the past. It would only make sense that JaMarcus Russell would try and get to the spot that would give him the best place to succeed. If the Redskins are willing to put Rex Grossman on the roster, why not Russell.
Option One: United Football League (UFL)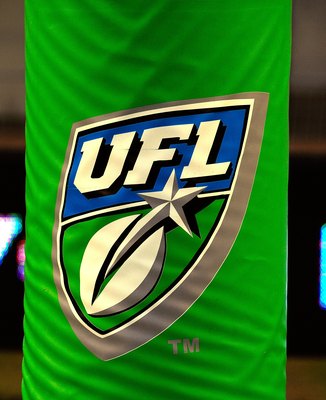 J.P. Losman went to the UFL for a year and then was signed by the Raiders last year. On the Las Vegas Locomotives, JaMarcus Russell would have the opportunity to work with QB guru Jim Fassel. The UFL would love to have a big name to draw people to the stadium.
Wild-card: Switch to Offensive Guard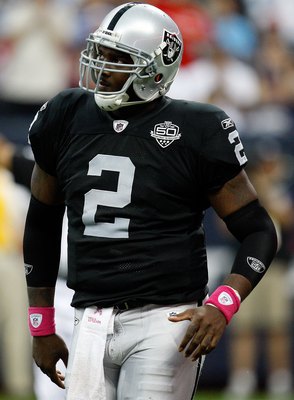 It worked for Robert Gallery, right? I am joking of course, but at 6'6" and at one time reportedly weighing in at over 300 pounds he would fit the position.
Keep Reading

Oakland Raiders: Like this team?