WWE Draft Aftermath, Part One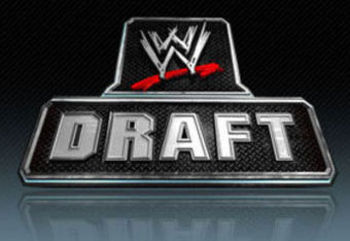 Last night, World Wrestling Entertainment held their seventh company-wide draft (Eighth overall if you include the small ECW draft that Paul Heyman conducted in 2006).
Eight total superstars from SmackDown! and RAW were selected to go to the opposite brand, potentially changing their careers. The moves themselves may prove to be a huge change of direction for respective brands.
After the night was done, many people were left with questions about the superstars selected.
Some wondered why the promotion's draft failed to be as groundbreaking as past ones.
More are wondering what these picks will mean for RAW and SmackDown!.
Will SmackDown! be alright despite their loss of potential and current main event stars?
Is RAW going to treat the new group of midcarders well?
No one will truly know, at least not for a while. The supplemental draft will be the deciding factor in what direction the WWE will go.
But, like the NFL Draft that was conducted over the past weekend, people are going to be more interested in the perceived "first round" of the WWE Draft:
This slideshow will review the picks, grade the picks, and detail how I feel each superstar will impact their new roster. Enjoy the slideshow!
First Pick: Kelly Kelly to SmackDown!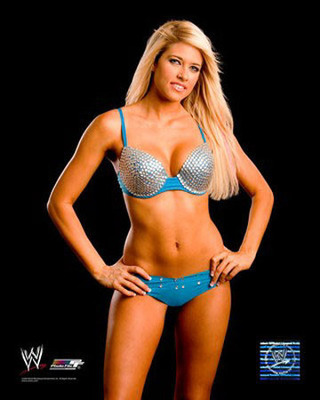 When Team Lay-Cool defeated the feuding Eve Torres and Maryse, SmackDown! won a Diva's Draft pick, one that would signify the first female No. 1 pick in the history of the WWE Draft.
When it was all said and done, Kelly Kelly was sent to the blue brand of sports entertainment.
Grade: B-
Impact: Kelly Kelly isn't just a pretty face. That's one thing that has surprised over the years.
I remember being a hormonal adolescent high school freshmen who liked watching Kelly Kelly's...escapades on the now-defunct ECW program. The memories were wonderful, but probably made me realize something dark about myself.
Now, as a college freshmen, I can look at Kelly Kelly in a much better light. She's actually improved in wrestling skills, and has shown she's in the business to become a better in-ring performer. Though she has more of the manager look, her dedication has grown on me.
I feel she will bring something new to the women's division of SmackDown!, especially since the promotion's top diva, Mickie James, left just recently.
She will likely join Beth Phoenix as a top face on SmackDown! to challenge the likes of Michelle McCool and Layla London. I won't be surprised if she wins the women's championshp during her time there.
Second Pick: The Big Show to SmackDown!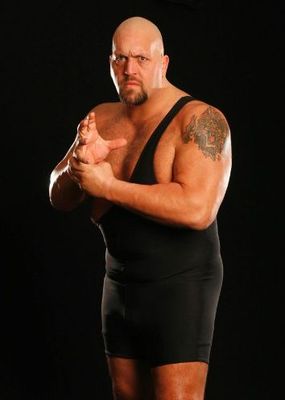 CM Punk's defeat of Evan Bourne gave Smackdown yet another draft pick. With the pick came The Big Show, a man who was one half of the Unified Tag team champions until last night.
Grade: A
Impact: The Big Show was once a main stay in the main event of the WWE. For practically all of his career, the giant was on the upper side of wrestling cards, and has been a multiple time world champion.
The World's Largest Athlete has unfortunately fallen off in the past year. Though he was part of WrestleMania 25's Raw main event last year, he descended down into upper midcard status.
Big Show's slate of world title shots was limited, and though he remained successful with tag team gold, the man who threatened for the title was long gone.
With the Unified Tag Team titles gone, though, The Big Show can focus on bigger things.
He can challenge Jack Swagger for the World Heavyweight championship, if he wants to.
He can feud with the Undertaker, a man he's crossed paths with before.
The Big Show can do well as a singles competitor and make one final run in the main event.
Third Pick: John Morrison to RAW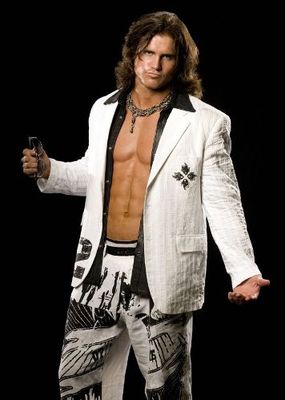 When Ted DiBiase and Santino Marella were the last two wrestlers standing on in the battle royale for three draft picks, RAW received three substantial upgrades.
The first pick of the night was John Morrision, the high flying Friday Night Delight.
Grade: A-
Impact: John Morrison has fallen off since losing his Intercontinental championship to Drew McIntyre. He lost his rematch to the "Chosen One" and has become a strange afterthought amongst the WWE's upper midcarders.
Despite this, Morrison is obviously still someone the WWE wants to develop into a star. This was evident when he was drafted to fight on Monday Nights.
John Morrison could become a legitimate contender for the United States championship, which is held by his former tag team partner, The Miz.
Morrison could team up with R-Truth again and challenge the Hart Dynasty for their newly won Unified Tag Team titles.
In a year or so, perhaps Morrison will still be on Monday Night RAW with a world championship on his shoulders.
Either way, this move was good on the WWE's part if they intend to use him for title feuds and for Morrison's part, as he is now on the top brand of sports entertainment.
Fourth Pick: R-Truth to RAW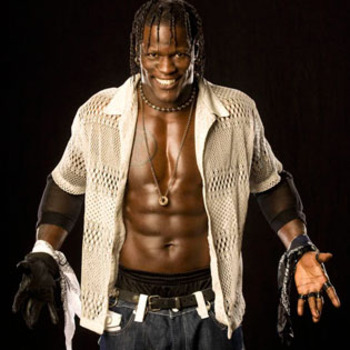 The second pick of the battle royale trifecta was R-Truth, the first recognized African-American NWA World champion.
Grade: A-
Impact (No pun intended, really): I was always personally fond of R-Truth when he wrestled in TNA as Ron Killings. It was the first time I heard of him, and I admired the fact that he held the prestigious NWA world title.
When he joined the WWE, the promotion became quite high on him. There were a few opportunities at the United States title here and there, but unfortunately, he is yet to hold a single belt in the WWE.
Still, R-Truth is on the way up. He's become over with the fans, and is a great addition to Monday Night RAW.
He can team up again with John Morrison to go for tag team gold. If he likes the singles competition, he can go for the U.S. title, or even challenge for the WWE championship on special occasions.
Either way, R-Truth is going to be saying "What's Up?!" on Monday Nights for quite some time.
Fifth Pick: Edge to RAW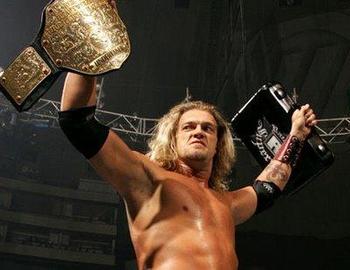 The Rated-R Superstar was the final part of the battle royale trifecta, finishing what ended up being a strengthening slew of picks for Raw.
Few were surprised by this transition, and were likely unshaped by the pick made later on in the night. Nonetheless, Edge's move to the brand is huge.
Grade: B+
Impact: People might call it contradictory that I gave Edge's move to Raw a B+ after I just said it was huge.
To defend the grade, I feel it's great for Monday Night RAW, but a fellow Bleacher Report writer noted that the sixth best main eventer on Raw could easily headline SmackDown!.
Edge was higher on the list, but was still important to SmackDown!
SmackDown!'s main event waned a little due to this, but Edge will bring something special to the table for Monday Nights.
He can continue his feud with Chris Jericho, who was the final pick of the night.
He can challenge John Cena for the WWE championship.
Better yet, he can forge an alliance and win the Unified Tag Team titles with little to no trouble.
Either way, the Rated-R superstar will be headlining countless Monday Night RAWs.
Sixth Pick: Kofi Kingston to SmackDown!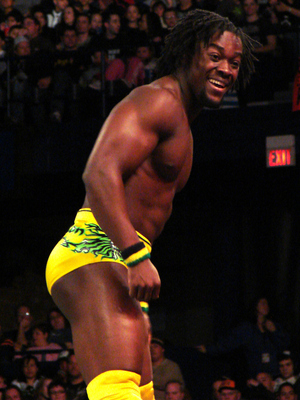 Kofi Kingston was selected to SmackDown! after Chris Jericho defeated Christian for the pick.
Grade: B
Impact: Kofi Kingston was somewhat predicted to go to SmackDown! by a few fans and B/R writers.
I for one was not surprised that he was selected to SmackDown!, though he should be headlining RAW by now.
Still, this opportunity could be huge for Kofi Kingston. With SmackDown!'s main event somewhat dwindled, Kingston could easily climb to the top of the brand and challenge for Jack Swagger's World Heavyweight championship.
If that's too soon for him to get, though, Kingston can always go for the Intercontinental championship.
Kingston's arrival to Friday Nights will likely be the best thing that he has going for him singles wise.
Seventh Pick: Christian to SmackDown!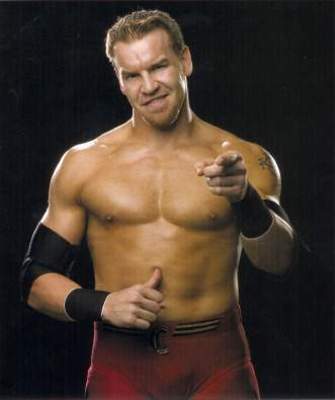 World Heavyweight champion Jack Swagger defeated new RAW member John Morrison to win
Eighth Pick: Chris Jericho to RAW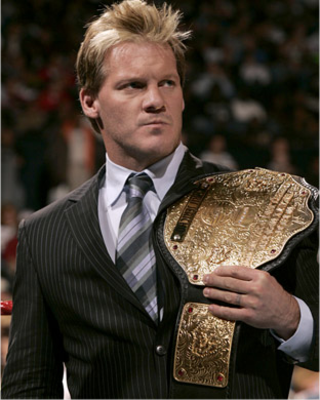 In a shocking upset, Hornswoggle defeated Dolph Ziggler to win RAW their final pick of the night (which was also the last pick of the main draft).
Monday Night RAW became deeper yet with Chris Jericho coming back to Monday nights.
Grade: A
Impact: I was tempted to give this a B+ like Edge, but I gave it an A because Edge embodied Friday Night SmackDown! when he moved there.
Chris Jericho embodies the arrogant heel, something that can work in any brand (Since that's what every heel is in today's industry anyway).
Chris Jericho should remain in the main event. He can continue his feud with Edge, or challenge John Cena for the championship.
Jericho never had a proper reign with a world title, save his run as Undisputed champion in 2002.
Chris Jericho could easily become the top heel on RAW, and people would be ecstatic to see him dominate with his great ring skills. This was a win-win situation for the WWE.
Review of the Supplemental Draft tomorrow. Thanks for the read. Feel free to comment if need be.
Keep Reading