Who No. 1 Pick Sam Bradford Should Draft As His Girlfriend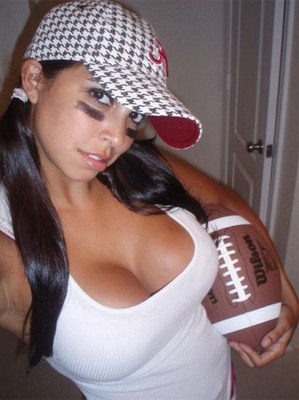 Last week Sam Bradford, Quarterback from Oklahoma was drafted as the number 1 overall pick in the 2010 NFL Draft.
Sam is now getting ready for his first NFL season and the challenges and pressures that come along with it. He needs all the help and support he can get.
And as we all know, any superstar QB in the league needs a hot girlfriend. All the pro bowlers are doing it, so if Sam wants to become as elite QB he is going to need to find a hot GF.
So who should Sam Bradford draft as his girlfriend? Let's take a look at the board and find out.
Kourtney Kardashian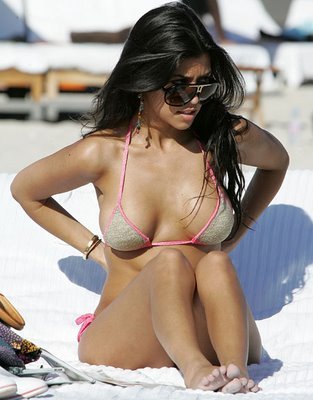 One of the newest MILF's around. Yes, she has a kid, yes she may be involved with another guy, but she is a babe and her current man is a bit of a sissy.
I think dating a professional athlete, like her other two sisters, would be a good move for her and Bradford.
I mean, number 1 NFL Draft pick, or sissy douche bag? Upgrade for her, perfect fit for Bradford.
Brooke Hogan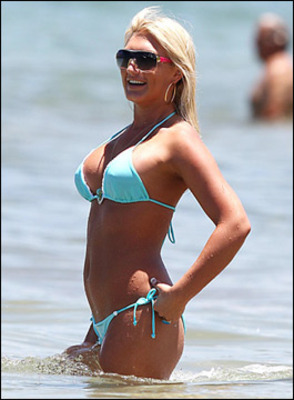 Perhaps a bit of a surprise to some, but Brooke would be the ultimate QB girlfriend. She grew up around a bunch of huge guys in tights so she would be totally down to hang with Sam and his O-line.
Always cool when your friends dig your GF. Solid selection for Bradford.
Any Denver Bronco Cheerleader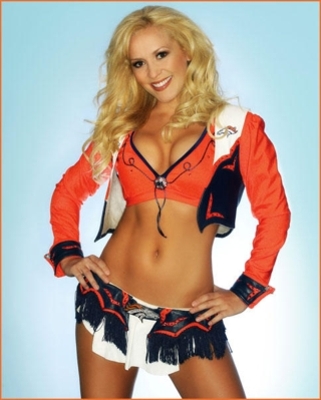 I really like this pick. Bradford was drafted number 1 overall and all anyone could talk about was how Tebow went in the first round to the Broncos.
I think it's time Bradford stole some of Tebow's thunder and dated a Cheerleader from Tebow's team.
This is a move that makes a statement. That, and Sam gets to date a ridiculously hot NFL Cheerleader.
Tim Tebow's Ex-GF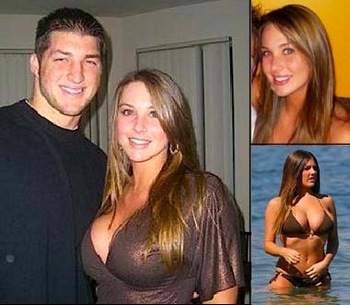 A-ha! Just when you thought Sam was done getting back at Tebow.
We have all seen these pics floating around the Internet. This would really take the wind out of Tebow's sails.
She is hot and has enormous—personality, I hear. I would just make sure she knows what she is doing, word on the street is she didn't play a lot of "full contact" on Team Tebow.
The French Call Girl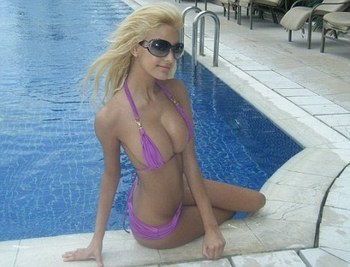 She is in the headlines right now for sleeping with a few members of the French National soccer team, which in the rest of the world is called football. Coincidence, I think not.
Also experience counts for something.
A Budweiser Girl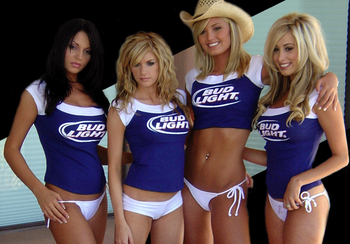 The King of Beers is brewed in St. Louis and football players and fans like beer.
I'm not a math guy, but this adds up.
Mila Kunis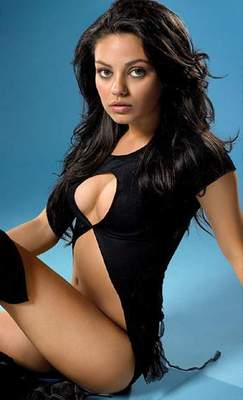 Forgetting that you have one of the worst offensive lines in football is going to be tough after all those hits.
Coming home to Mila would be a dream come true for anyone. Plus she is the voice of Meg on Family Guy, think of all the free DVD's.
Megan Fox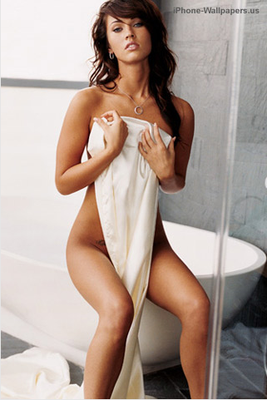 Not having Megan Fox on this list would be blasphemous. She is uber hot and any number one draft pick would be a fool not to pick her.
Evangeline Lilly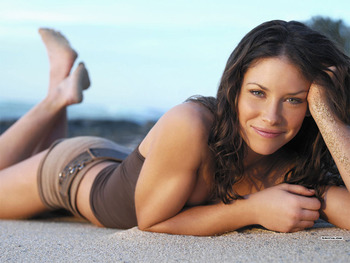 What a babe. And to top it off, she stars on Lost, and that is exactly what the Rams did for almost every game last year.
Always more fun to hangout with people that you have things in common with.
Keep Reading