The Five Most Scandalous Moments in SEC Football this Past Decade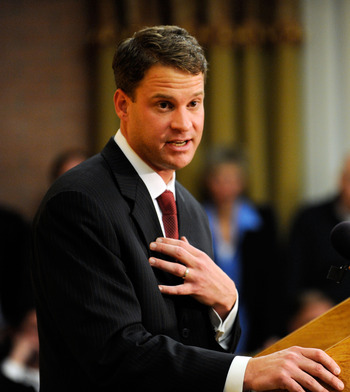 Regardless of what most Americans say, we love dirt. We love a good scandal every now and then, and this past year has been filled with its share of scandalous moments. The SEC is no exception to that rule. The best conference in the country also has had its share of scandalous moments that would make the National Enquire proud. But these scandals shook up not only the conference, but the country as well.
Nick Saban to Alabama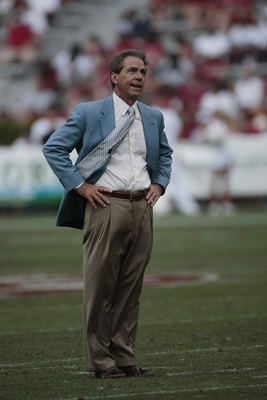 Nick Saban to Alabama? At the time that was a considered a crazy idea by most experts. When Alabama fired Mike Shula, AD Mal Moore went for the A list of coaches; who knew at the time one of those coaches would be Nick Saban. Saban himself denied the reports, that is until he was named the new head coach and then all hell broke loose. Media outlets from ESPN to the Miami Herald and even former Dolphins head coach Don Shula ALL lambasted Saban for "lying" to the Miami Dolphins about leaving. There are people to this day, that are still angry with Saban, although he did try offer an explanation and an apology.
Lane Kiffin leaving for USC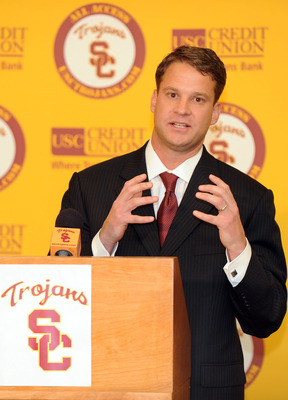 Lane Kiffin didn't exactly make new friends when he was hired as the new head coach at Tennessee and he sure didn't make any after he left either. Kiffin, after only one year as Vols head coach, packed his bags for Southern California after Trojan head coach Pete Carroll decided to give the NFL one more shot. Kiffin's departure was not only a shock but an embarrassment to the Volunteer Nation after Kiffin got the players and fans to buy into his brash style. Kiffin is so hated in Knoxville that some of the students had a mini riot and there are rumors that Kiffin couldn't even return to Knoxville to get the rest of his stuff.
Bobby Petrino to Arkansas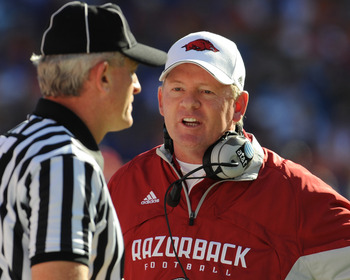 JetGate wasn't the first or last time that Bobby Petrino's name would be mention in a controversy. Petrino left Louisville to become the head coach of the Atlanta Falcons. Petrino, who was thought of at one point as an offensive genius, was suppose to bring Michael Vick and the Atlanta Falcons offense to new heights; that ended when Vick was sent to jail for dog fighting. In a sense, it also ended Petrino's tenure as head coach of the Falcons because the rest of the season without Vick, they struggled and Petrino in his wisdom left the Falcons in the middle of the night with just a few games left in the season to take the Arkansas job; and you thought the Nick Saban controversy was bad. Petrino was seen by many as abandoning the Falcons because of Vick's departure. Despite their recent success with Matt Ryan, some Falcon fans still haven't forgiven Petrino for leaving.
Mike Price Stripper Scandal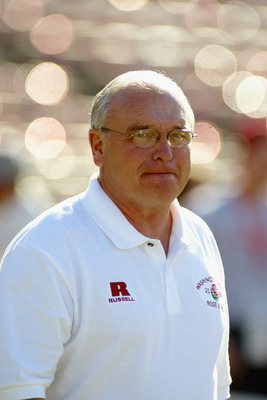 A head coach at a major SEC program caught in a strip bar? That apparently was the case or at least that's what we thought. Rumors at the time were new Alabama football coach Mike Price was in a strip club in Florida having it "rolled" by some strippers. Come to find out later, only half of the story was right. Price was in the strip club, but never had relations with any of the strippers as first reported. Price lost his job at Alabama over the controversy but later won a monetary settlement from Sports Illustrated who wrote the story.
JetGate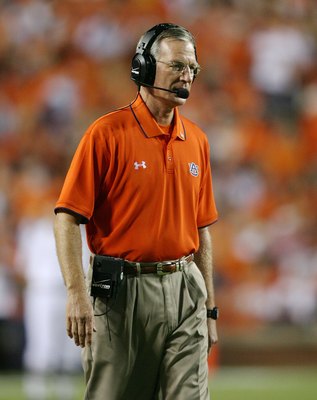 The weirdest and probably the most controversial act to ever take place in the SEC was JetGate in 2003. Then head Auburn football coach Tommy Tuberville was almost dumped for his ex-assistant and Louisville head coach Bobby Petrino. Three Auburn officials; trustee Bobby Lowder, then university president William Walker Jr. and AD David Housel meet with Petrino to gage his interest in the Auburn job. Rumor were that if Tuberville lost to Alabama that year, he would be replaced by Petrino. Luckyily for him, they did beat Alabama that year and the victory propelled his team into an undefeated season that following year. But when news of "JetGate" came out, it rocked the SEC. Tuberville and the Auburn board of trustees, never regained each other's trust and eventually they got what they when they fired Tuberville after the 2008 season.
Keep Reading