Tito Ortiz and Other Famous Athletes Accused of Domestic Violence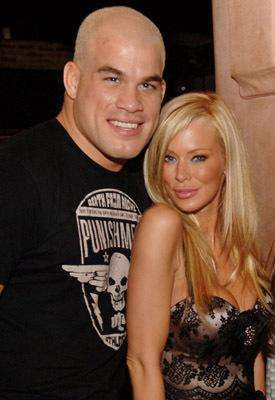 News broke over the weekend that former UFC light heavyweight champion Tito Ortiz was accused of domestic assault of his wife Jenna Jameson. On Monday, Ortiz stepped to the podium to deny those allegations, but came out swinging with his own accusations of Jameson's addiction to OxyContin. It was later reported that Jameson's father indicated that his daughter will seek charges against Ortiz.
Unfortunately, Ortiz is not the first nor the last professional athlete to be accused or charged with a domestic violence incident. There is, sad to say, a long line of athletes who for one reason or another got into physical confrontation with their spouses.
Some were comparatively minor, some extremely serious, dangerous and in more than one account-fatal. Here is a look at the most notable offenders.
Brian Giles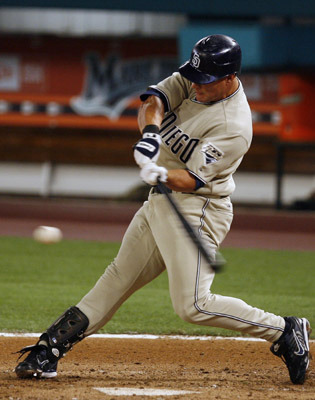 The longtime big league outfielder, who retired after the 2009 season following 14 years in baseball, is accused of a rather ugly account of domestic abuse back in 2002.
Giles' ex-girlfriend is suing him for $10 million over reported abuse she suffered at the hands of Giles. His ex-girlfriend states that the outfielder physically abused her while she was pregnant which led to a miscarriage. The case remains ongoing.
Chuck Finley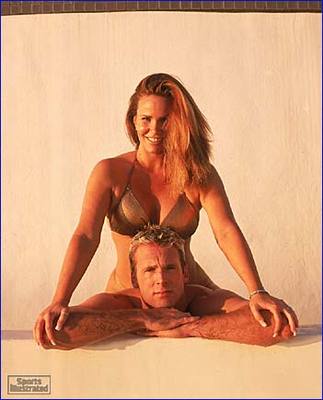 This is a now famous picture of the former big league left-hander and his former wife of five years Tawny Kitaen. They two were married from 1997 to 2002, but their marriage ended abruptly when Finley filed for divorce days after it was reported Kitaen attacked with him a stiletto heel. It is perhaps the most notorious case of a pro athlete falling victim to his wife.
Albert Belle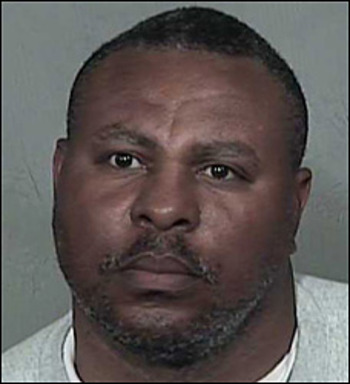 Belle was a home run hitter with a notorious case of outbursts which in hindsight reek of roid rage. Belle's temper got the best of him in 2006 when he was convicted of stalking a former escort by planting a GPS in her car and getting a copy of her phone records. Belle served 90 days in jail for his actions.
LaMichael James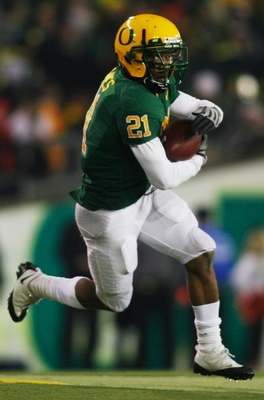 The Oregon running back's action was another in a line of off-the-field incidents for the Ducks' football team. On February 17, James reportedly grabbed his girlfriend by the neck and threw her to the pavement.
After initially pleading not guilty to charges, two weeks later, James plead guilty to physical harassment and was sentenced to two years probation. Oregon head coach Chip Kelly suspended him for the first game of the 2010 season.
Tonya Harding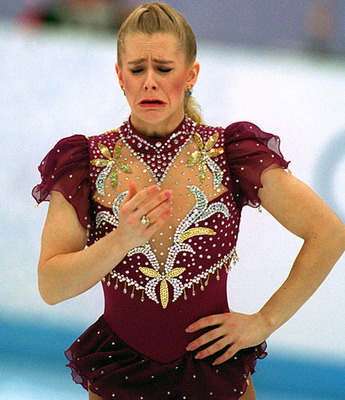 In 2000, six years after the kneecap shot heard 'round the world, former Olympic figure skater Tonya Harding was back in the news. This time for attacking her boyfriend. A drunken Harding physically confronted her boyfriend before throwing a hubcap at him. She was sentenced to three days in jail.
Leroy Hill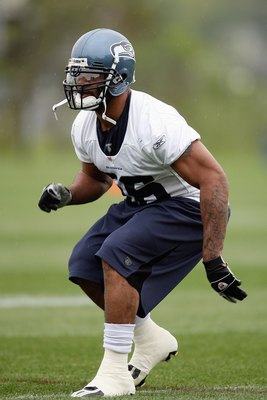 Just two weeks ago, new Seahawks head coach Pete Carroll told Leroy Hill to stay away from minicamp following an accusation of domestic violence. In the police report, Hill's longtime girlfriend accused the Seahawks' linebacker of pulling her down the stairs by her pony tail and leaving scratches on her face and arms.
Cedrick Wilson / James Harrison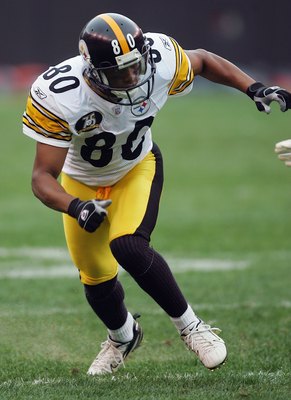 Within days of each other, Steelers wide receiver Cedric Wilson and linebacker James Harrison were charged with domestic violence incidents. In March 2008, Wilson reportedly punched his girlfriend in a bar outside Pittsburgh while Harrison broke into the house of his girlfriend, broke her cell phone and slapped her across the face. Both faced charges of simple assault.
Jason Kidd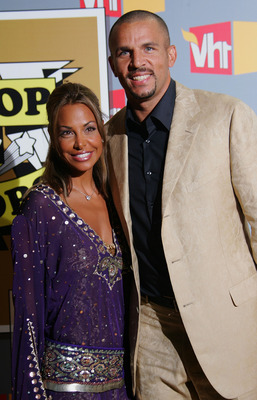 Jason Kidd and his wife Joumana had a Whitney & Bobby type relationship for years before finally splitting in 2007. In 2001, Kidd plead guilty to attacking his wife out of anger. In early 2007 during divorce proceedings, Joumana accused Kidd of multiple forms of abuse including breaking her rib and smashing her head into the console of his car.
Shawne Merriman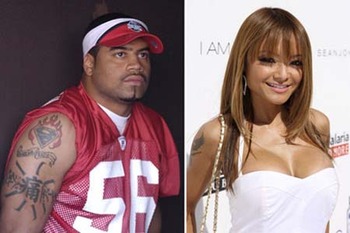 In fall of 2009, Merriman was accused of striking, choking and beating "celebrity" Tila Tequila during an incident at his home. Accusations flew as to who was drunk, who tried to help who and what actually happened that night. Suits and countersuits went back and forth. Eventually, Tequila bailed on Merriman's lawsuit of logo infringement and he was awarded $2 million.
Steve McNair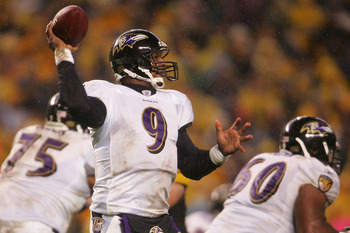 Unfortunately for former All-Pro quarterback Steve McNair, he was on the fatal, wrong side of domestic violence. On July 4, 2009, McNair was shot dead in his sleep by his 21-year-old mistress.
Rae Carruth
In 1999, just four years after another former NFL player was on trial for murder (which we'll get to), Rae Carruth was found responsible for the shooting death of his girlfriend Cherica Adams who was eight months pregnant at the time.
The doctors managed to save the baby, which belonged to Carruth, but Adams died roughly a month after the shooting. Carruth became a fugitive who was eventually found hiding in the truck of a car outside of a motel in North Carolina.
Carruth was found not guilty of first degree murder, but was convicted of conspiracy to commit murder among other charges. He will remain in prison until 2018.
Mike Tyson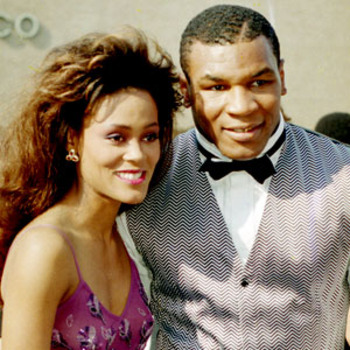 Mike Tyson was married to former television star Robin Givens for 53 weeks from 1988 to 1989. But when the couple divorced, Givens described her marriage to the former heavyweight champion as "pure hell" which included bouts of physical and emotional abuse.
In 1991, Tyson was found guilt of rape and served three years in an Indiana state prison.
O.J. Simpson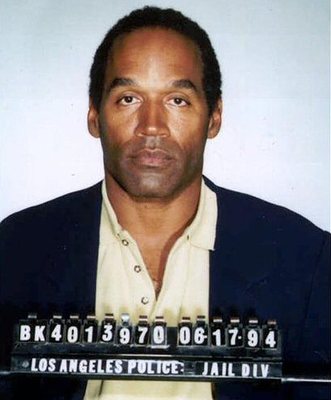 We all know the story. Former Hall of Fame O.J. Simpson was charged with the murder of his ex-wife Nicole and her friend Ron Goldman. What ensured was a year-long trial and/or circus that eventually led to O.J. disputed acquittal. He is now the entry in the dictionary for athletes and domestic violence.
Keep Reading