NFL Leftovers: 10 Priority Free Agents the Detroit Lions Should Have Signed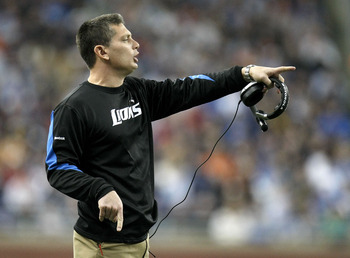 The 2010 NFL Draft is over, and Detroit addressed many needs.
But after the Draft, many players were not drafted that should have been; players that could have been drafted for positional needs and/or just a character addition to the roster.
Cohttp://bleacherreport.com/slideshows/384768/edit#uld have been sparks for the team.
Detroit made a select few priority free agents while some were not, but should have been.
Here are the top 10, enjoy.
1. Rashawn Jackson, FB, Virginia
Rashawn Jackson was a player I had Detroit drafting in almost all of my mock drafts; why he wasn't drafted or even considered is beyond me.
Detroit went ahead with another fullback, Matt Clapp out of Oklahoma.
Rashawn was, to me, the best blocking FB in this year's draft and would have been nothing but a great help for Stafford and newly drafted Jahvid Best.
See LT with Neal, see LT without.
A blocking FB is needed and Detroit had the chance at the best in the draft and passed on him. I would have made Rashawn a priority free agent.
Jackson's destination: Carolina Panthers
2. Freddie Barnes, WR, Bowling Green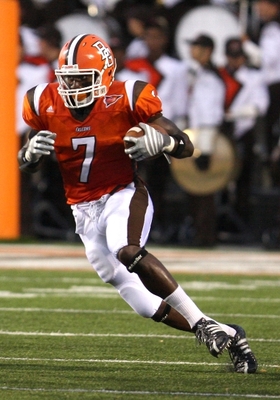 We all know Barnes accomplished great things, with 155 catches this past season, and we know Detroit was one of two teams at his workout.
We went with Tim Toone.
Now, that's not a mistake at all. Toone is a great PR and we needed that, but passing up a player that could've been great is hard to do.
Toone could have been a priority free agent, and Barnes could have been Mr. Irrelevant.
We pass up Barnes and elect to go with Mike Moore from Georgia.
Moore must have been Stafford's doing since Moore is from his alma mater, but Barnes was a great fit and should have been a top priority.
I just thought I'd mention, I'm a fan of the Moore signing, but adding Barnes would have been nice.
Instead, Freddie Barnes' destination: Chicago Bears
*Note, Barnes went to a Division rival. Just saying.
3. Hunter Lawrence, K, Texas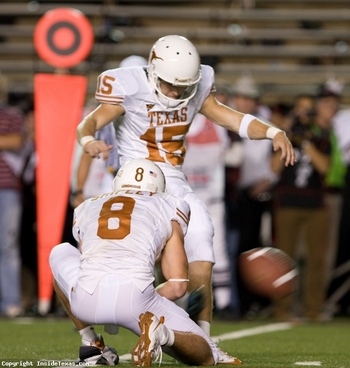 We didn't necessarily need Lawrence, but having a backup option to Hanson if he doesn't perform is something that could have been addressed.
Lawrence was the most accurate kicker in the draft and he was on my radar for the Lions. But they elected to pass on him, and he should have been a priority.
Lawrence's destination: Tampa Bay Buccaneers
4. Donovan Warren, S, Michigan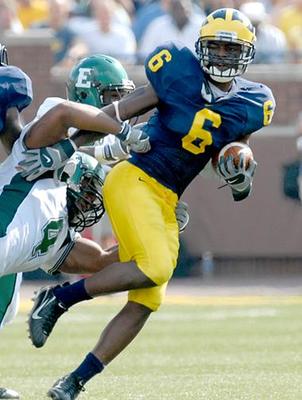 Once heralded as a top-round pick his stock plummeted towards the draft, leading him to go undrafted.
Detroit needed secondary help, and could've have taken a chance on the former in-state college player.
Warren was a great prospect at one point, and I had Detroit selecting him in the third round.
Warren's destination: New York Jets
5. John Estes, C, Hawaii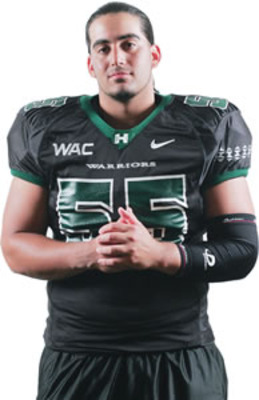 Dominic Raiola is the starting center for Detroit, but Estes looks to be a great a developmental prospect.
Something Detroit could use, however, is an eventual replacement to Raiola.
While he was the best remaining center on the board, Detroit elected to pass on him, which I do not disagree with, but he was someone to sign.
He lacks one outstanding thing in his game, but one NFL center, Green Bay's Scott Wells, thinks he could be great.
Estes' destination: Jacksonville Jaguars
6. Clint Gresham , LS, TCU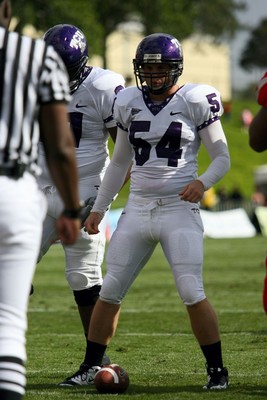 Why couldn't we hear more from Mel Kiper, Jr. on this man, and why not have a great long snapper?
That being said, Gresham should have been pursued and he would have made the team. He would have been a great addition.
Gresham's destination: New Orleans Saints
7. Max Hall, QB, BYU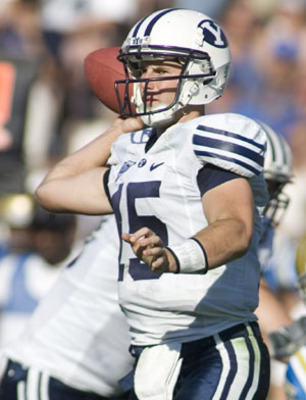 Detroit has Shaun Hill and Matthew Stafford, but why not groom the backup successor and grab him cheap?
Hall has a huge arm,pretty nice size(6'1"), and is a potential backup for any team.
Hall would have likely beaten out any player for the third quarterback, and I have a tremendous belief if needed for a few games Hall would have helped win the majority.
Instead, look for Detroit to find another player to compete for third QB.
Hall's destination: Arizona Cardinals
8. AJ Jefferson, CB, Fresno State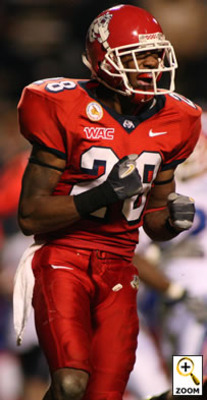 Detroit has a lesser need for secondary help and they drafted Amari Spievey, but Detroit still needs to acquire some depth for the position.
Warren would have been my first to pursue in the secondary, Jefferson was the second.
Jefferson's destination: Arizona Cardinals
Ryan Stamper, LB, Florida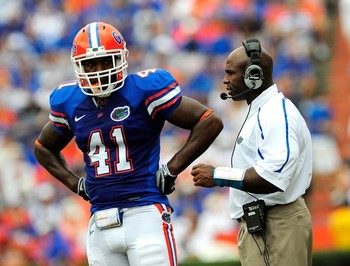 Oh, wait, Detroit did sign this man. Great job.
One of my players that should have been drafted is now signed.
9. Leroy Vann, KR-PR, Florida A&M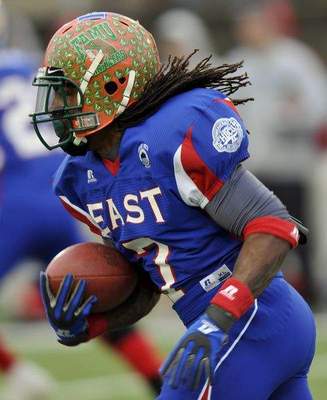 Detroit needed help in the return game; having Toone will help, but Vann was a top return prospect.
Could have helped tremendously.
Vann's Destination: San Francisco 49ers
10. Stefon Johnson, RB, USC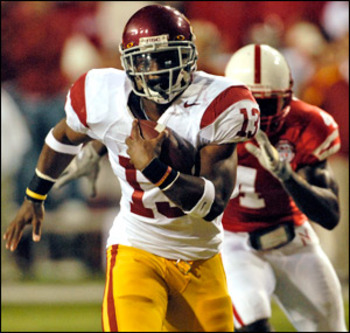 What a great story Johnson is, and he was a player I was personally hoping would be Mr. Irrelevant.
While he would be fourth behind Kevin Smith, Jahvid Best, and Aaron Brown, Johnson's story alone would be positive for Detroit.
For those who do not know Johnson's story, here it is:
On Sept. 28, 2009, Johnson suffered an injury when the 275-pound barbell he was lifting fell on his throat during a routine team workout.
Bleeding from his mouth and nose, he was rushed to California Hospital Medical Center, and had three emergency surgeries to repair damage to his crushed vocal cord.
Doctors partially credited his survival to well developed muscles around his neck, which helped him keep open a breathing passage, as well as his level of fitness.
He was moved to Cedars-Sinai Medical Center and was released on Oct. 15, 2009, though he was still unable to speak and had a breathing tube in his throat. The injury ended his 2009 season.
That immediately puts him as a player to be signed just because of his courageous fight back.
Johnson's destination (sadly): Tennessee Titans
Keep Reading

Detroit Lions: Like this team?