NHL Top 10: Young Guns 09-10 Edition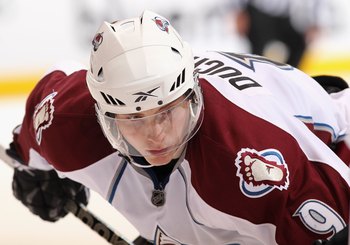 The second annual installment of NHL young guns features the top-10 rookies of 09-10 season. This year was arguably better then last, seeing a plethora of young talent hit the ice made for an exciting season.
From all corners of the league the next crop of rookies really set the bar higher for future generations.
The mix of forwards, defense and goalies was what really made this an excellent class. All styles of players were introduced and excelled.
The following is a look at the top-10 rookies of this season.
10. Jamie Benn
The former Kelowna Rocket put his rookie season in the books, and proved himself as a valuable member of the Dallas Stars.
Benn is a power forward with skill. This is a lethal combination and something every team would love to have.
Benn can play well at both ends of the ice and can be thrown in every scenario. He is fairly quick on his feet, has a good shot and has a keen hockey sense.
In 82 games with the Stars, Benn recorded 22 goals and 19 assists for 41 points. This was good enough for fifth in rookie scoring.
It should be interesting to see what Benn has in- store for an encore next season.
9. Victor Hedman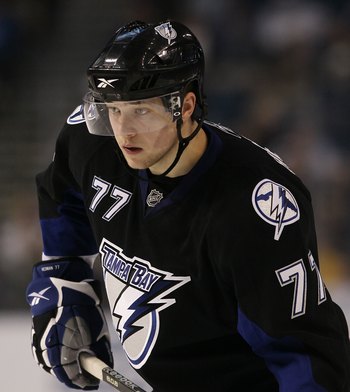 Victor Hedman was the second overall pick of the 2009 NHL entry draft and hasn't disappointed.
Hedman is a big presence on the blue line and has a very physical edge to his game. Many were wondering if he was too soft for the game despite his size. However, Hedman has brought a very physical aspect to the Tampa Bay game.
Hedman's point production wasn't immense, but he has a lot of potential.
Hedman will quarterback the PP in the years to come.
Hedman averaged over 20 minutes a game and finished with the third highest minutes per game average. Hedman is the future of the defense for Tampa Bay, and will look to improve on a strong rookie season with a Tampa team that is starting to show a lot of upside.
8. Niclas Bergfors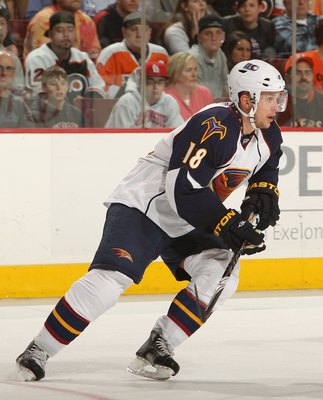 Niclas Bergfors was one of the key pieces in the Ilya Kovalchuk trade. Coming over from New Jersey, Bergfors played very well for the Atlanta Thrashers, and will likely get more ice time and a better chance at success in New Jersey.
Bergfors is a skilled forward, who plays a disciplined game. Bergfors has a hard and accurate shot with a lot of skill and creativity he should be an effective forward for the Thrashers.
In New Jersey Bergfors numbers were fairly good for a rookie, but he did much better since joining the Thrashers. In 81 games played, Bergfors finished with 21 goals and 23 assists for 44 points. This was good for fourth overall in rookie points and third overall in goals scored.
Undoubtedly, Niclas Bergfors will become a household name in the league.
7. Tyler Bozak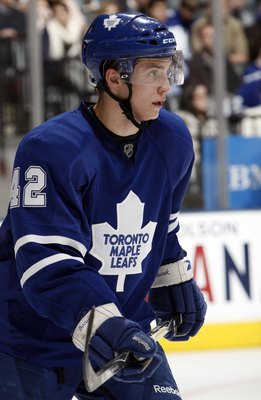 Tyler Bozak only played in 37 games with the Leafs, but when he played he was a first line player. Matt Stajan was the first line center for most of the year, but when he was traded to Calgary, Bozak got the opportunity alongside Phil Kessel.
Bozak has shown a lot of potential in limited time, possibly a solid first line playmaker. Bozak has shown a keen sense of where his teammates are on the ice and feeds them the puck with ease. Bozak is a good combination of speed and skill.
With the limited number of games played, Bozak still finished with 27 points in 37 games, including eight goals and 19 assists. Given a full season, Bozak would have topped the charts for rookie scoring with 17 goals and 42 assists. This would have also put him above Phil Kessel for team scoring.
6. Erik Karlsson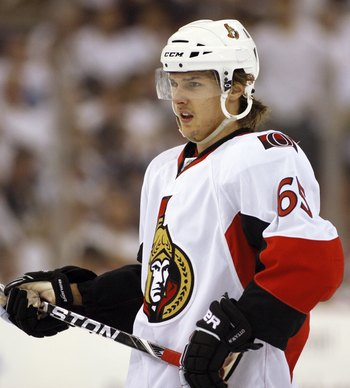 Erik Karlsson had a rather poor start to his year. Expecting to be a mainstay on the Sens blue-line he found himself back with the Bingo Senators. However, he finally got a second chance on the Sens roster, and ran away with it.
Since rejoining the Senators Karlsson played with the poise of a veteran. Working his way into the second pairing, Karlsson was arguably Ottawa's best defenseman down the stretch.
Karlsson is a strong puck mover, but has a rather smallish frame. At 5'11" and 165 pounds Karlsson has to be one of the smaller defensemen in the league, but he is surprisingly physical. Not afraid to take a hit to make a play, or lay down a hit when the time is right Karlsson has been a shock to many.
With five goals and 21 assists over 60 games Karlsson finished third in scoring amongst rookie defenders.
Karlsson will be a strong puck mover for the Senators in the future, and if he can gain a little size he could very well be a top-two blue liner for this club.
5. John Tavares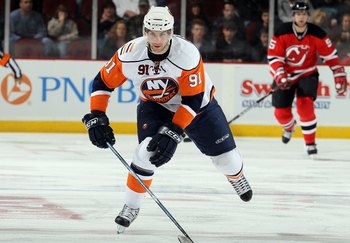 The first overall pick in the 2009 draft John Tavares had a season of ups and downs. Tavares was expected to be the next big superstar, and had a lot of pressure placed upon him in his rookie season.
While he had a decent year Tavares was expected to produce more then he did.
Tavares finished second in rookie scoring with 24 goals and 30 assists for 54 points. Tavares tied for first in goals scored and was one point behind Matt Duchene for the overall scoring lead.
Tavares is an exceptionally skilled forward with an uncanny sense of where everyone is on the ice. The knock on Tavares is his skating. He is not strong on his skates, and this is why he had a rougher go then most figured. If Tavares can find his legs expect huge things from him.
4. Tuukka Rask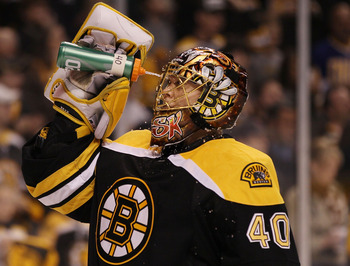 Tuukka Rask has seemingly stole the starting role away from the defending Vezina winner Tim Thomas. In just his first season in the NHL Rask has put up some very impressive numbers.
With a 1.97 GAA, and a .931 saves percentage, Rask led all goalies in both categories.
However, with fewer starts then most, Rask has not been nominated for the Calder Trophy. Rask is a strong butterfly goalie that has quick reflexes and gives a strong second effort. You can never really count him out of the play.
Despite the fact that Rask was left off the Calder nomination, he definitely could have earned a spot. Rask could be a future Vezina winner down the road.
3. Matt Duchene
Matt Duchene was the third overall pick in the 2009 entry draft behind the likes of Victor Hedman and John Tavares. Despite being third, he was definitely the best pick in the draft and has the most potential to make it big.
Duchene is something to behold. He has blazing speed, unbelievable hockey sense and smarts and he has the talent to back it all up. While he is not the grittiest player he is not afraid to take a hit to make a play.
Duchene is the rookie scoring leader in the NHL scoring 24 goals and 31 assists for 55 points in 81 games played. Matt Duchene is one of many reasons why the Colorado Avalanche have such a bright future.
2. Jimmy Howard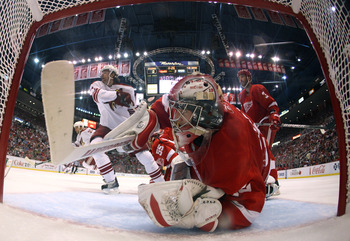 Jimmy Howard is the only rookie goalie in the NHL this year to hold the starting reigns for the year. Howard was one of the main reasons why Detroit finished as high as they did. When the team had suffered numerous key injuries Howard was the man that stepped up and carried them.
Howard had a remarkable season. The young goalie effectively solidified himself as the goalie of the future for the Red Wings.
In 63 games played, Howard finished eighth in the league for total wins with 37. Having played substantially fewer games then those ahead of him, his tallies could've been more impressive then they are.
Howard managed to finish fifth in the league for save percentage with a .924 percentage and finished fifth in goals against with a GAA of 2.26.
Detroit fans should be excited to be able to watch one of the league's best develop.
1. Tyler Myers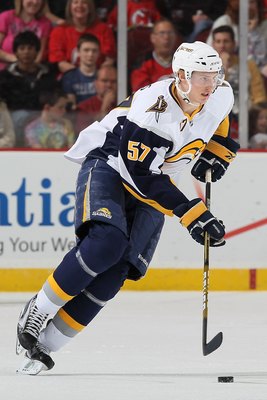 Tyler Myers certainly made a name for himself.
The 12th overall selection of the 2008 NHL entry draft will likely be this years Calder Trophy winner.
At 6'8", 222 pounds, he's certainly something to behold. Myers can hit like a truck, quarterback a powerplay and anchor a penalty kill. Myers has already asserted himself as the best defensemen on the Buffalo Sabres. Having played three minutes more a game then any other Buffalo Sabre, Myers isn't afraid of playing big minutes when called upon.
Myers finished third for rookie scoring with 11 goals and 37 assists. Myers led all defensemen and had over double the points then any other defensemen on the Sabres. Myers could be the next Zdeno Chara, and will undoubtedly win a Norris Trophy at some point in his career.
Young Guns 08/09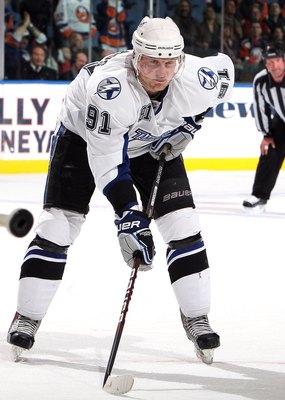 If you wish to view last years edition of NHL Young Guns please just follow the link: http://bleacherreport.com/articles/224667-nhl-top-10-young-guns
Keep Reading