2010 NFL Draft Report Card: Carolina Panthers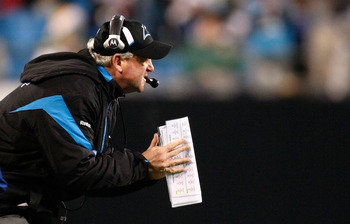 The rumors around John Fox and his future with the Carolina Panthers range from he's leaving after 2010 to with a good season he could be signed to a contract extending well into the future.
Regardless which rumor is valid John Fox and Marty Hurney, head coach/general manager combination that has made good and horrible decisions over the last eight years, were in charge of this year's draft.
Carolina's draft decisions left a little to be desired.
Jimmy Clausen, Quarterback, Notre Dame, 48th Pick Overall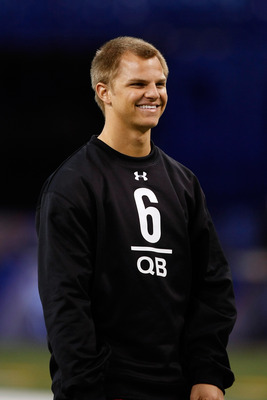 When I heard the announcement that Carolina took Jimmy Clausen I nearly turned the television off.
I have long been a critic of this administration and this selection brings a lot more.
With Golden Tate, Taylor Mays and even Javier Arenas on the board you'd think Fox and Hurney would go after something they needed.
Instead, they go after a guy who only Notre Dame fans truly think has the qualities of a NFL quarterback.
There's a reason Jon Gruden's advice to Jimmy Clausen was, "Don't be the next Ryan Leaf."
Many considered Clausen to be one of the three best quarterbacks available in this draft, but his free fall from a top-10 pick to the middle of the second round didn't shock too many people.
Clausen's time at Notre Dame wasn't stellar in the win-loss column, but his statistics were good. He is considered to be a gun-slinger, but his inability to make decisions and slow the game down to his pace have some worried.
Brandon LaFell, Wide Receiver, LSU, 78th Pick Overall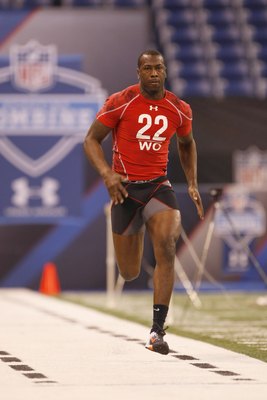 This was a need.
Steve Smith said it was a need, everyone who watches or pays attention to this organization knows wide receiver is a need.
Brandon LaFell wasn't the best wide receiver in the NFL Draft, but considering Carolina's scheme, I truly feel like he will fit in.
Armanti Edwards, Quarterback, Appalachian State, 89th Overall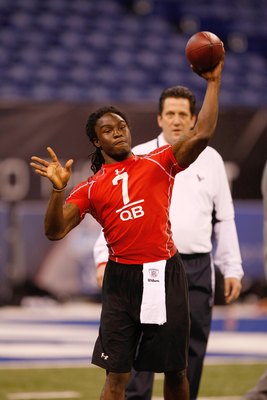 The second of three quarterbacks the Panthers drafted in 2010 was Armanti Edwards, who is listed as a wide receiver.
Edwards is from Appalachian State, where he became famous as the quarterback that ran and passed all over Michigan in one of the biggest upsets in college football history.
He comes from the spread offense, so becoming a wide receiver at the next level will work for the speedy Edwards. Though it's too early to predict, Edwards could take the roll of quarterback from DeAngelo Williams in the Panthers Wild-Cat formation.
Eric Norwood, Linebacker, South Carolina 124th Overall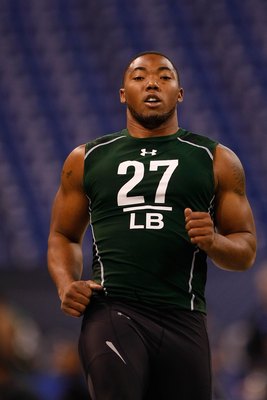 When the Panthers went on the clock some people started asking where the help on defense was with Julius Peppers leaving.
Then suddenly, as the pick came in, the Panthers didn't silence the observers. Instead, their selection made the critics cause.
Getting Eric Norwood, University of South Carolina's sack master, this late in the draft is definitely a steal.
He won't fill the gap left by Peppers alone, but he'll add depth and versatility to the defense. It doesn't matter where the Panthers put him, defensive end or linebacker, Norwood will get the job done.
Greg Hardy, Defensive End, Ole Miss, 175th Overall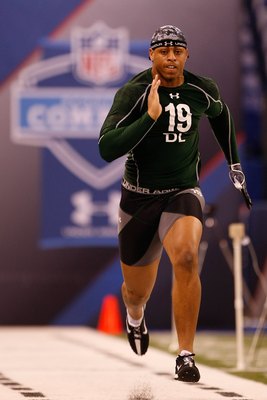 Like Eric Norwood and Brandon LaFell before him, Hardy is an SEC alum and four year player.
At 6'6", 255 pounds, Hardy brings comparable size to the departed Peppers.
Hardy will add depth to the Panthers defensive line and will be one of the biggest "One's to Watch" from the Panthers 2010 Draft Class.
David Gettis, Wide Receiver, Baylor, 198th Overall
With the 198th selection, the Panthers added another wide receiver, David Gettis.
Gettis has very good size and is a possession receiver. He has been criticized for catching with his body and for lacking a burst of speed.
Gettis will be fighting to make the roster as a fourth receiver and special teamer. He possesses strong hands, the ability to make catches in a crowd and the ability to beat jams and get separation.
I don't see the Panthers letting him go, a practice squad signing at the minimum.
Picks 202, 223, and 249, Defensive Backs, Pugh, Stanford and McClain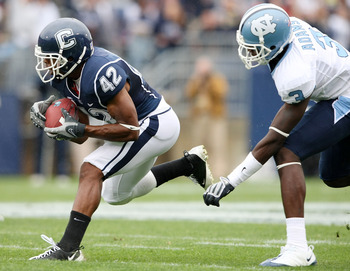 With picks 202, 223 and 249, the Panthers added a solid trio of defensive backs.
This move will help with the likely departure of Richard Marshall.
All three are solid players. Jordan Pugh, from Texas A&M, RJ Stanford from Utah and Robert McClain from Connecticut give Carolina depth in their secondary.
Tony Pike, Quarterback, Cincinatti, 204th Overall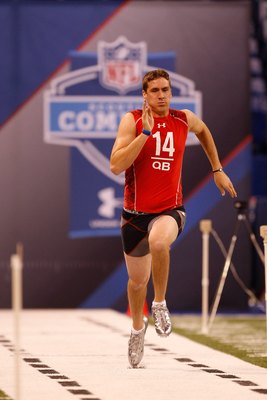 The first question, much like the first question regarding Jimmy Clausen, but for different reasons was, "why?"
I didn't know if Tony Pike would be around this late, but I certainly didn't expect his name to be called when the Panthers pick came up at 204.
Pike is considered the greatest Cincinnati Bearcats quarterback of all time.
The 6'6", 223 pound Pike adds yet another quarterback to the Panthers depth chart.
Training camp will be interesting with incumbent starter Matt Moore, 2009 leftover Hunter Cantwell and Jimmy Clausen.
Many are expecting the Panthers to sign a veteran before the season as well.
The Grade: C-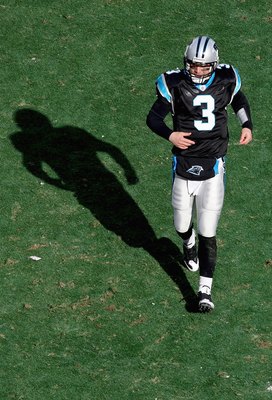 The draft wasn't a total loss.
There were some good names taken late. The fact that there was no first round selection due to less than stellar decision making last season by the front office hurt the Panthers.
They were able to salvage their draft with trades and compensatory selections.
The quarterback situation wasn't helped much. Some defensive questions have been answered, as well as depth at wide receiver.
Keep Reading

Carolina Panthers: Like this team?