Evaluating the Draft for the Dallas Cowboys: Success or Bust?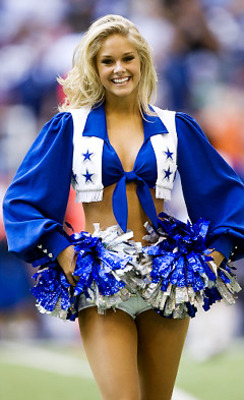 Going into the 2010 NFL Draft, the primary needs for the Dallas Cowboys were at safety and offensive tackle.
Despite the positions they needed to fill, the Cowboys called an audible when they were put on the clock Thursday night with the 24th pick in the draft.
The Cowboy's decision to draft the best available player, instead of focusing on thin spots on their roster will certainly help light up the mega-scoreboard at Cowboy's Stadium in Arlington.
Looking at the entire draft class though, you begin to question the decision making after Round One.
Pick No. 24: Dez Bryant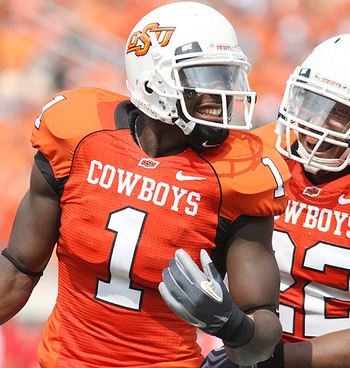 WR, Oklahoma State
Dez Bryant was hailed as a top-10 talent with a dynamic playmaking presence coming into the draft. The fact that he was available at the 24th pick changed the landscape of the Cowboy's draft.
Bryant will compliment Miles Austin as an explosive, playmaking receiver, and will be another key cog in the Cowboy's offense for many years to come.
Pick No. 53: Sean Lee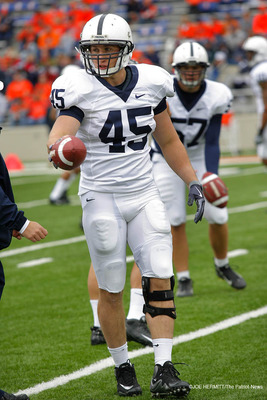 ILB, Penn State
There are some durability concerns about Lee, and he's a little bit undersized for the inside linebacker position.
He has great instincts, tackling ability, and can shed almost any block.
The Cowboys might possiblly try to develop Lee to one day fill the void they had hoped Bobby Carpenter would.
Pick No. 126: Akwasi Owusu-Ansah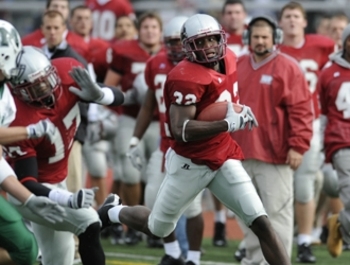 CB, IUP
The Cowboys were expected to take a safety in the draft, but they didn't.
They may try to convert Owusu-Ansah to the safety position who has good size for a corner. He has great ball skills and a high IQ on the field.
He has great intangibles and durability. Owusu-Ansah will also provide the Cowboys with a spark in the return game.
He should be a good player down in Dallas for years to come.
Pick No. 179: Sam Young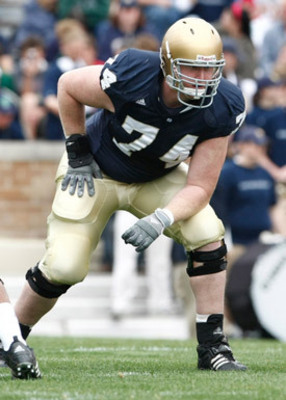 OT, Notre Dame
Young is a monster standing nearly 6'8" and weighing in at 316 pounds, but he struggles to stay low.
He has limited athleticism, but his sheer size and length allows him to swallow up smaller defensive ends and pass rushers.
He has good intangibles, as well as excellent durability and toughness. Young should end up being a productive tackle for the Dallas Cowboys.
Pick No. 196: Jamar Wall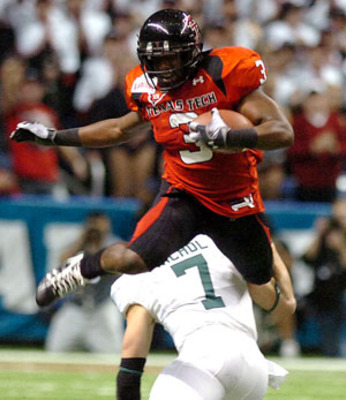 CB, Texas Tech
Wall has good instincts and quickness, but his speed isn't exceptiona, and he lacks the ability to close down receivers if he gets caught out of position.
He will be able to learn from Terence Newman in Dallas, and play behind other young corners like Mike Jenkins and Orlando Scandrick.
Pick No. 234: Sean Lissemore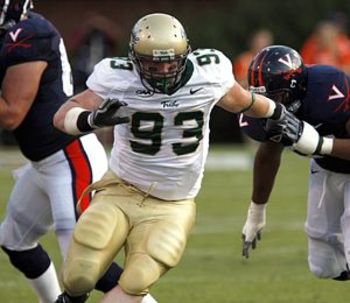 DT, William & Mary
Lissemore has a high motor and good top-end speed. He has good height but is a little light at 297 pounds.
The Cowboys will look to develop Lissemore and work him into the rotation with guys on the defensive line rotation like Jay Ratliff.
Grading the Draft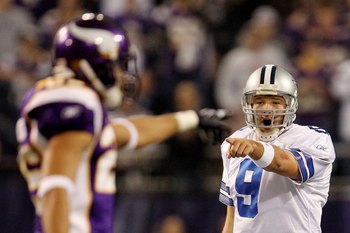 The Cowboys did a good job of taking good players with their first and second round draft picks in Dez Bryant and Sean Lee. I like the Dez Bryant selection because he was a great value at the 24th pick and the best player on the board at the time. I question a lot of what the Cowboys did past round one. They didn't pick up a true safety when they had the ability to snag some great guys like Taylor Mays or Nate Allen, and they didn't pick up an offensive tackle until Saturday. I thought Bruce Campbell or any wouldn't have been a good pickup by the Cowboys but they opted not to go in that direction.
Overall the Cowboys pickup some talented players and I question using the first round selection of Dez Bryant at all, but with the rest of their pick I think Dallas could have done a better job throughout the rest of the draft.
Grade: B-
Keep Reading

Dallas Cowboys: Like this team?