Ease Up Cubs Fans, It's Only April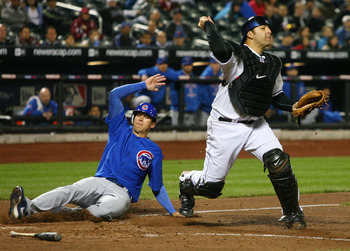 Despite their early-season struggles, the Chicago Cubs have plenty of reasons not to be afraid just yet. From the revamped minor league system, to a smarter Jim Hendry, to the 25th man on the roster (and the 40th in September), the Cubs organization and their ever-loyal fans have no reason to worry about the 2010 season.
Starting Pitching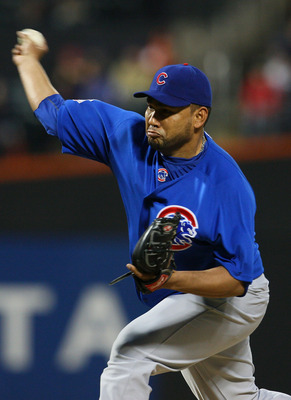 Currently, the Cubs have seven pitchers in the big leagues more than capable of starting (Dempster, Lilly, Wells, Silva, Gorzelanny, Zambrano, and Marshall). Texas castoff Thomas Diamond has been throwing the ball well in Iowa, as has youngster Jay Jackson. Also at AAA is Rule V pick Mike Parisi.
If Jeff Samardzija can ever prove he's not just a one-trick pony, he too could prove to be a quality starting pitcher on this club. If one of the starters goes down, there's plenty of backup on the team.
The Bench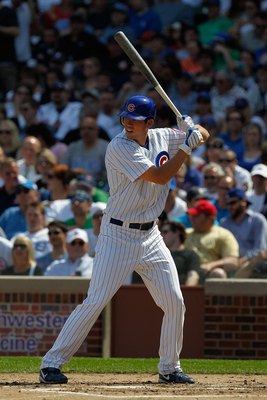 In recent years, a huge gaping hole on Cubs teams has been the backup situation. Too many times have Cubs fans been subjected to the likes of Daryle Ward in left field, Todd Walker at first base, and Jose Macias playing wherever he can.
This year, however, Jim Hendry seems to have built a solid bench. Despite the plan of having Sam Fuld be the fourth outfielder (he got beat by Tyler Colvin's superhuman spring showing), the bench still panned out well.
Koyie Hill continues to make strides as a solid backup catcher, Chad Tracy's capable of playing four positions with ease, and Jeff Baker's bat hasn't cooled off any from his Cubs tenure in 2009.
With Colvin and Nady as outfield options, the Cubs can sit Kosuke Fukudome against lefties, and replace Soriano in the later innings due to his shaky-at-best defense.
Should any of these guys get injured, Major League vets in Fuld, Micah Hoffpaiur, Bryan LaHair, and Bobby Scales are sitting at AAA Iowa waiting for the call.
The Minor Leagues (depth)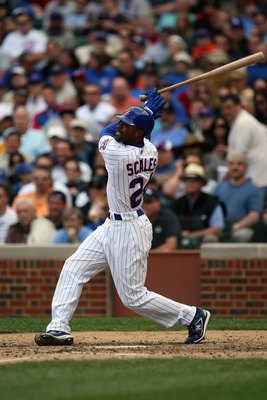 Seemingly as far back as memory stretches (and this includes the year we as Cubs fans dare not speak of between 1968 and 1970), the Cubs have always had depth issues (Rey Ordonez, anyone?).
However, the Cubs have a good number of passable Major Leaguers down in the minors. At time of writing, the Cubs have nine former major league players at AAA Iowa: Bobby Scales, Micah Hoffpaiur, Sam Fuld, Mark Johnson, Bryan LaHair, Jason DuBois, Mike Parisi, Mitch Atkins, and Jeff Stevens.
While not great players, these guys could certainly fill out the roster nicely in a pinch, and prevent many heart attacks throughout Cubs Nation.
The Minor Leagues (prospects)
One year ago, only minor league fans knew who a skinny teenage shortstop in the Cubs minor leagues named Starlin Castro was. Now, he's the talk of the town, and the man who many a Cub fan are already calling for to displace Ryan Theriot.
What most Cubs fans don't know is that the organization has four other quality prospects at the shortstop position alone. Darwin Barney, Ryan Flaherty, D.J. LeMahieu, and Hak-Ju Lee.
Also for the minor league hitters are Wellington Castillo (catcher), Josh Vitters (third base), Kyler Burke, and Brett Jackson (outfield), amongst others.
On the mound the Cubs have the likes of Jay Jackson, Andrew Cashner, Chris Carpenter, and Casey Coleman working patiently through the minor leagues.
While Cubs fans would probably love for all these guys to pan out the way they could, there's no use for six infielders on a team. Odds are, some of them will be traded.
An Improved Jim Hendry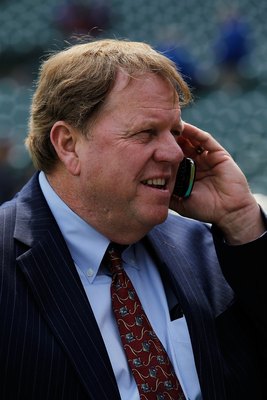 Yes, Jim Hendry will get a good amount of criticism for putting the Cubs into the contractual messes they're in right now (i.e. Alfonso Soriano), and rightly so. However, the last couple years have seen a much savvier Jim Hendry show up, looking like a man who finally has the mental tools to build a World Series contender.
Hendry's made a number of smart moves as of late, such as keeping backup role players in Koyie Hill and Jeff Baker, signing outfielders Marlon Byrd and Xavier Nady, and managing to unload some of his bad contracts (Aaron Miles, Aaron Heilman, Milton Bradley).
What's even better about most of his trades is that he's restocked his minor leagues by trading major league guys who weren't producing the way they should (Mark DeRosa had a huge fall-off in production after leaving Chicago) in many deals: Aaron Miles and Jake Fox to Oakland, Aaron Heilman to Arizona, DeRosa to Cleveland.
Hendry has always been a good trader (both Lee and Ramirez were acquired for spare parts who had nowhere to go but downhill—same with Nomar Garciaparra), so, the bullpen woes shouldn't be an issue.
Contract Year Production Bumps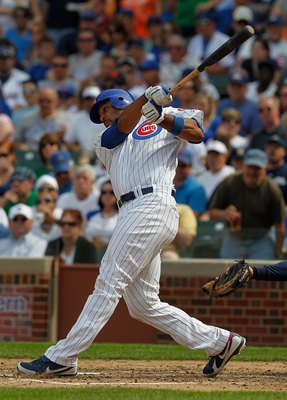 Baseball players are notorious for producing to the maximum of their ability in a year after which they'll enter the free agent market. The Cubs have a few key players in the final guaranteed year of their deals, so expect a little extra spark in their performances this year.
Derrek Lee is in the last year of his deal, as is Ted Lilly. Aramis Ramirez is in the final guaranteed year of his contract; however, he has a player option which is almost certain he'll take.
Regardless of that, with your corner infielders and a top of the rotation starter looking at a free-agent market this winter that doesn't look like it'll pay much better than this past offseason, expect huge production bumps from these three key players.
Conclusion: Why Not?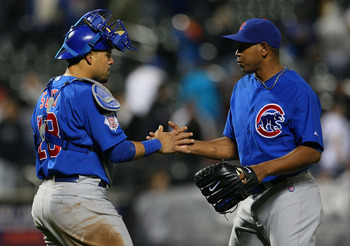 More than anything this year, the Cubs look to be embracing a "Why Not?" mentality. They let Colvin break camp with the Cubs, moved Zambrano to the bullpen (and in the process keeping Tom Gorzelanny and Carlos Silva in the rotation), and let a 38-year-old journeyman fight for a roster spot until the last days of spring training.
2009 was a wake-up call to the Chicago Cubs: this isn't going to happen on its own. And thanks to some hard work throughout the franchise, "it" may just happen this October after all.
Keep Reading

Chicago Cubs: Like this team?