2010 NFL Draft Results: Evaluating the Topsy-Turvy Trades Of Rounds 1-3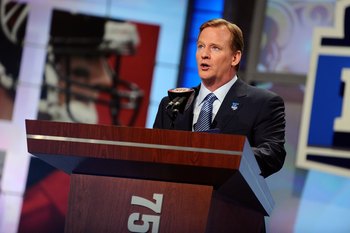 Through the first two days of the NFL Draft, there have been 18 trades.
The carnage has been almost equally represented, with seven each in the first two rounds and four in the third.
While it's way too early to distinctly declare "winners" and "losers," these six teams get the awards for the most recognizable set of moves on Thursday and Friday.
Most Electrifying Trade: The Detroit Lions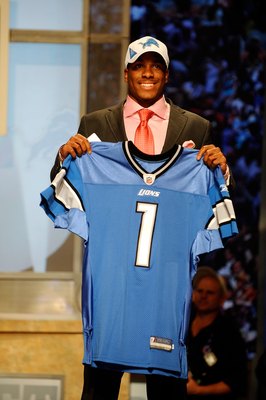 If used at all, any sentence with the words "Best" and "Detroit Lions" in it also usually contains a word like "loser."
Not this weekend my friends, because trading up to get Jahvid Best is, in my opinion, the best move of Days 1 and 2.
The Lions were able to get a player they coveted, DT Ndamukong Suh, at No. 2.
But when Minnesota wanted to trade out of the first round, their division rival was right there to steal a guy who many thought was the best running back in the draft.
While Best may have been there at No. 34, the Lions gave up that pick, a fourth (No. 100), and a seventh (No. 214) for No. 30 and Minnesota's fourth, No. 128 overall.
So to swap fours and give up a seven, they assured themselves of getting yet another weapon for Matthew Stafford.
If he can stay healthy, Best can be the elusive back Detroit has lacked since one Mr. Sanders and team with the bigger Kevin Smith to make a formidable 1-2 combo.
Most Predictable Trades: The New England Patriots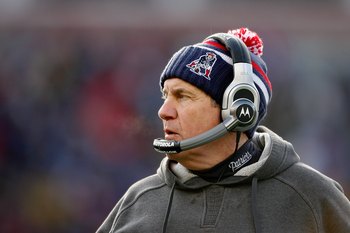 Bill Belichick has a history of trading down and stockpiling picks, and he didn't disappoint in 2010.
It started on Thursday, as the Pats started at No. 22 and ended up at No. 27, with a stop at No. 24 in between. The collateral damage saw them gain a three and move up six spots in the fourth—oh, and end up with Rutgers CB Devin McCourty, a speedy cover corner who is also effective against the run and can return punts to boot.
Things only got better on Friday, as through a trio of second round trades, Belichick gained a three and swapped a fifth for a sixth, and ended up with a pair of former Florida Gators for his defense and a potential franchise tight end in Rob Gronkowski.
And to add to the carnage, he also traded his higher third-rounder, No. 89, to Carolina for a 2011 second-rounder—proving that next year does, in fact, start today.
Best Monty Hall Impression: The Denver Broncos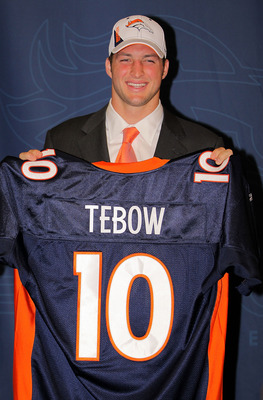 You thought Belichick was wild? He's got nothing on his protégé in the Mile High City.
On Thursday morning, the Broncos had the No. 11 selection.
By the time the day ended, they gained a first-rounder and two thirds, only giving up a second-rounder and a fourth to do it.
If you need a recap, here's what happened:
Denver traded No. 11 to San Francisco for No. 13 and No. 113. Minutes later, they sent that No. 13 to Philly for No. 24 and a pair of thirds (Nos. 70 and 82).
Later, they traded back up from No. 24 to No. 22, sending New England the latter pick and the earlier-acquired No. 114.
They were well ahead of the game at that point, picking up a very good (and much-needed) player in WR Demaryius Thomas and two later picks.
But the madness continued not 15 minutes later, as they sent their second-rounder (No. 43) and original fourth (No. 114) to Baltimore for No. 25—and promptly selected Tim Tebow.
The Broncos front office probably slept like babies after all that activity, which might explain why they were so quiet on Friday.
Honorable mention here goes to Andy Reid, whose Day 2 maneuvering picked up about a jillion selections on Day 3.
Most Disappointing Trade: The Philadelphia Eagles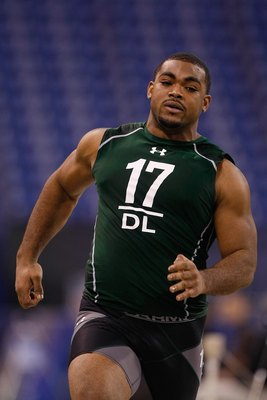 To the fans, that is.
When the Eagles traded both of their third-rounders to Denver for No. 13, just about every Eagles fan in the world thought that Earl Thomas was minutes away from replacing Brian Dawkins.
Instead, the Birds selected Brandon Graham, a seemingly-undersized defensive end who filled a need most thought they already addressed (at least in part) by trading for Darryl Tapp.
Graham seemed better suited to the 3-4 scheme as a rush linebacker, but obviously Andy Reid saw something he liked enough to move up 11 spots.
He did redeem himself at least by getting Nate Allen at No. 37 and turning his other second-rounder into five Saturday selections.
Biggest Reach: The San Diego Chargers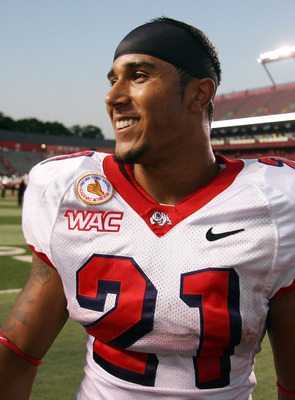 The Chargers were said to be high on Fresno State RB Ryan Mathews,
seeing him as a great "thunder" complement for Darren Sproles.
No one knew just how high on him they were until Thursday night.
San Diego traded up from No. 28 to take Mathews at No. 12, which may have been anywhere from seven to 16 selections too high.
The Texans were really the only other plausible destination for Mathews, but they really needed a corner (and ended up selecting one in Alabama's Kareem Jackson at No. 20).
But to get their man, San Diego traded No. 28, the second-rounder it got in the Charlie Whitehurst deal (No. 40), a fourth-rounder (No. 126), and linebacker Tim Dobbins for No. 12, a fourth (No. 110), and a sixth (No. 173).
Mathews should be a productive back, but they may have given up way too much to guarantee his arrival.
Best Potential Panic Move: The San Francisco 49ers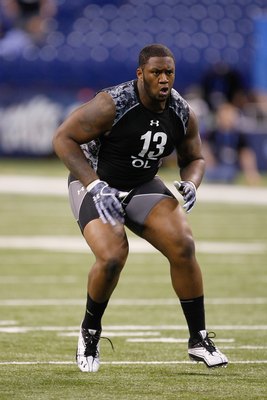 The 49ers had the No. 13 and No. 17 overall selections, and were sure to draft at least one offensive lineman.
They got two—and traded up to get the first.
In a move that has been alternately described as awesome and unnecessary, the Niners traded up two whole spots—from 13 to 11—to select OT Anthony Davis.
While the move only cost them a fourth-rounder, they might have gotten away without having to do it, a theory that was made more plausible when Miami traded No. 12 to San Diego so the Chargers could take Ryan Mathews.
No matter, as they got their guy, and a fourth-rounder was a small price to pay for their fear of someone else sneaking into No. 11 or No. 12.
Within the hour, the Niners then used No. 17 on Idaho guard Mike Iupati, which is bad news if you're Frank Gore (500 carries?) and good news if you're David Carr (staying upright!) .
Keep Reading