Thursdays on WGN: One Year of Superstars on WWE Superstars
Just over one year ago, World Wrestling Entertainment made the ingenious decision to reboot one of their most cherished properties.
In an age where the Survivor Series has lost as much meaning as the traditional DDT, classic wrestling fans around the world were allowed to rejoice once a week in celebration of WWE Superstars.
Maybe you're new to the game and haven't the slightest idea why Superstars was so special. Each and every weekend, for just an hour, viewers were treated to splendid action from around the roster in an effort to further the product.
No major gimmicks, no intricate stories to bore you with. Generally speaking, it was wrestling, wrestling, and more wrestling.
If asked what the best wrestling program on television is in 2010, the answer, obviously, is Superstars. With that in mind, we take a look at the WWE's best and brightest who made the first year of Superstars a "vintage" one.
The criteria:
-Each star needed to compete in a minimum of 7 matches throughout the first 52 weeks of WWE Superstars. Inactive and/or released Superstars were included in this list for historical accuracy. 28 men met the requirements.
-They are ranked individually based upon their overall record and match count.
-Wins and Losses were counted in both singles and tag team matches. Tag team winners were each charged with a victory while losers were each charged with a loss. In the event of a Double-DQ or No-Contest, a tie was instituted into the record.
28. Mike Knox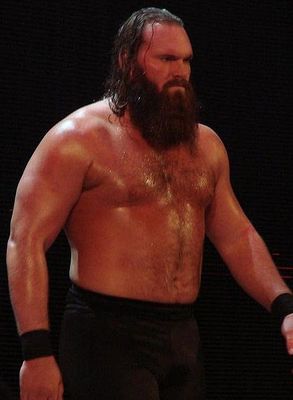 Matches: 11
Record: 0-11
Why He's Here: With a Bruiser Brody physique and style, Knox has always been billed as a monstrous fighter able to dismantle his opponents.
Too bad his bark is worse than his bite, as Knox has failed to attain even one victory in 11 total contests. Still, 11 appearances is worth noting.
Outlook: Dark and dreary, like his beard.
27. Tyler Reks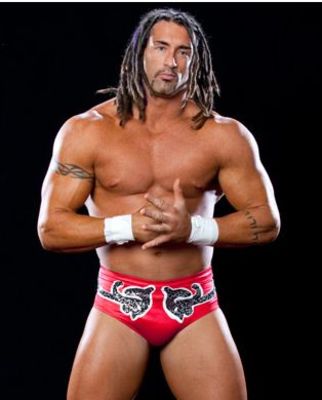 Matches: 8
Record: 0-8
Why He's Here: Reks was one of the only marketable pieces of the new talent initiative from the dying days of ECW (Braden Walker, anyone?).
Promoted as an explosive force, Reks hasn't been much more than a punching bag on Thursday Nights.
Outlook: Even the die-hard wrestling fan has to stand up and ask "Who is Tyler Reks?" from time to time.
26. Chavo Guerrero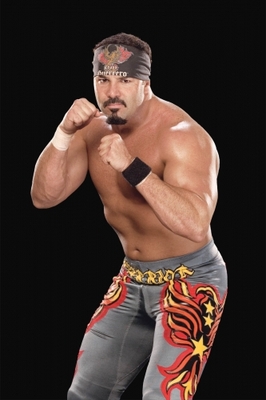 Matches: 11
Record: 2-9
Why He's Here: Chavo Guerrero is the essential hour-of-power wrestler, even back when WCW still invested time in shows like WCW Saturday Night. Chavo's record includes as many losses to Hornswoggle as it does mixed tag affairs, yet he's a great performer capable of giving the fans a good show.
Outlook: One can only assume he'll keep earning a steady paycheck in a role that was once filled by stars with the last name "Armstrong."
25. Santino/Santina Marella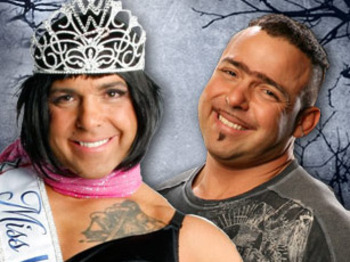 Matches: 10
Record: 3-7
Why He's Here: Even with little time to spare, everyone needs some comic relief. Santino Marella has been a consistent source of quality sports entertainment for a few years.
We would be ignorant not to mention Santino's brief Miss WrestleMania fiasco in a cross-dressing nightmare known as Santina Marella.
Outlook: If you think Mickie James' release was shocking, imagine what it'll be like if Santino disappears. He's got a job in this role for a while longer.
24. Finlay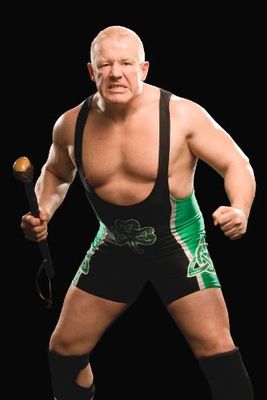 Matches: 9
Record: 3-6
Why He's Here: Finlay received most of his exposure on the Superstars stage during the infancy of the program, racking up matches in nearly all shows of the first two months.
Though he's since been relegated to a larger behind the scenes role, one cannot ignore his part in the rebuilding of the program.
Outlook: Depending on how much longer the 50+ Irishman plans to hack it, he'll probably have a job behind the scenes.
23. Tyson Kidd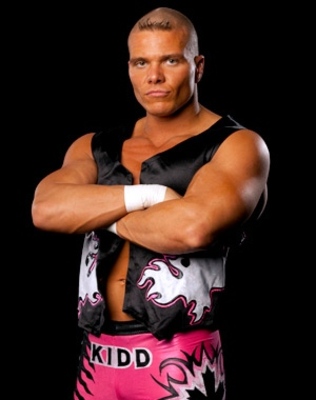 Matches: 13
Record: 4-9
Why He's Here: Tied to the family that made a living on the original Superstars program, Tyson Kidd's role (along with tag partner David Hart Smith and Cryme Tyme), has been one of the most important in the growth of the program.
Kidd went through a long dry spell early on before picking up a few wins on the way to his current push with Bret Hart in the side pocket.
Outlook: Again, when Bret Hart is managing your tag team, you may well be headed to greener pastures. Besides, who isn't rooting for the resurgence of WWE's Tag Team division?
22. Carlito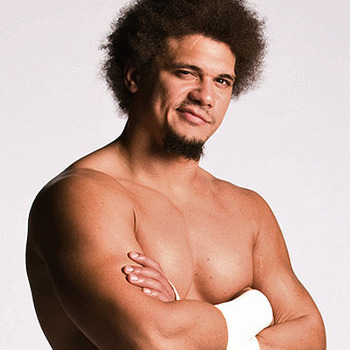 Matches: 12
Record: 4-8
Why He's Here: On-again off-again talent like Carlito's comes with a heavy price tag if you're willing to invest.
He's become legitimate enough to put over young talent despite being young (and at times, still very immature) himself.
Outlook: He'll probably receive a bizarre push sometime in the next six months after threatening to leave the company again. One of these days, Vince McMahon will call his bluff.
21. Chris Masters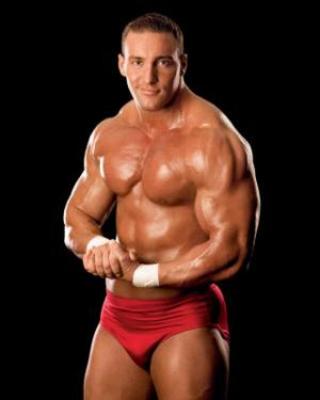 Matches: 11
Record: 4-7
Why He's Here: Given a second chance by the WWE, Chris Masters has wrestled more matches on Superstars than he has his assigned brand, RAW.
With a newfound love for pec-dancing and crowd applause, Masters has just enough of the "it" factor to be interesting.
Outlook: Sadly, my wishes for a major push for the Masterpiece have fallen on deaf ears, and he might be close to his second show of the door.
20. William Regal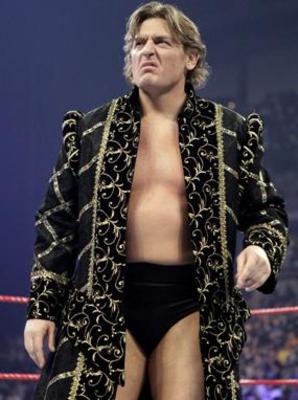 Matches: 11
Record: 4-7
Why He's Here: Because he's one of the only heels in the business that you can't say a bad word about.
Regal is still reviled for being an old school heel in a mess of stars unable to draw heat. Fans would pay as much money to talk to him as they would to see him get pinned.
Outlook: Regal, like Finlay, is an elder statesman that should always have a purpose in getting the new guys ready for the big time.
19. Primo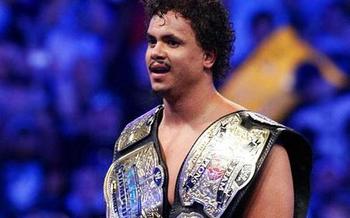 Matches: 14
Record: 5-9
Why He's Here: Having competed in the second-most matches of anyone on this list, Primo is the ideal enhancement talent.
He's just well enough known to be cheered, yet he has all the qualities of the old school jobber that make you recognize he'll never be anything more.
Outlook: He'll never be anything more, nor should he hope to be. So if you're hoping he wins the next Money in the Bank, don't be too depressed when he gets the pink slip for being so perfectly expendable.
18. Matt Hardy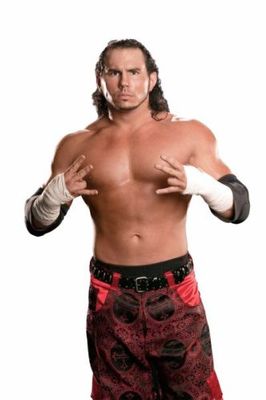 Matches: 10
Record: 4-6
Why He's Here: Who competed in the first match on WWE Superstars on WGN? The Undertaker…and Matt Hardy.
Hardy's appearances on the program have seen him as a face, heel, sideline reporter, and Punjabi Playboy sympathizer, all within one year.
Outlook: As one of the most flexible men on the roster, Hardy isn't exactly disposable.
17. Kofi Kingston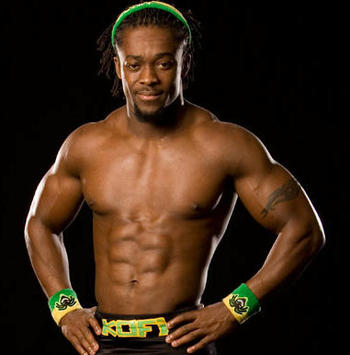 Matches: 9
Record: 4-5
Why He's Here: The Kofi-coaster of 2009 spilled over into 2010, where it appeared as if the main event ship had sailed.
Where else is a castaway to go? Back to his roos in the Thursday Night spotlight.
Outlook: Kofi is good for at least one botch per match, but the WWE can overlook it as long as the merchandise sells. We call that Rey Mysterio's Disease.
16. David Hart Smith
Matches: 13
Record: 6-7
Why He's Here: DH Smith is the Baby Bulldog, and a solid up and coming talent for a new generation.
Watching him gives you the feeling of nostalgia you desire more than seeing Ted DiBiase, Jr. strut around with a diamond studded title belt.
Outlook: After what felt like forever in the doghouse, know that the WWE may finally have some big plans for DH and the Bulldog lineage.
15. Zack Ryder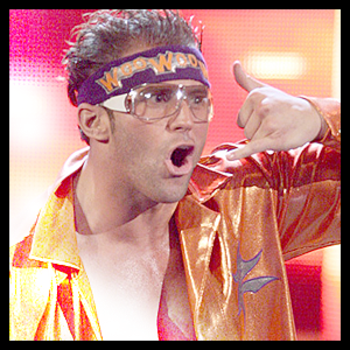 Matches: 15
Record: 7-8
Why He's Here: With 15 appearances inside the Superstars ring, Ryder has wrestled in more matches over the year than any other competitor.
What's more, his brash and cocky persona was almost entirely concocted through Superstars after he lost his ECW TV time.
Outlook: Woo Woo Woo? He may well be the second coming of Barry Horowitz, which isn't necessarily a bad thing.
14. Shelton Benjamin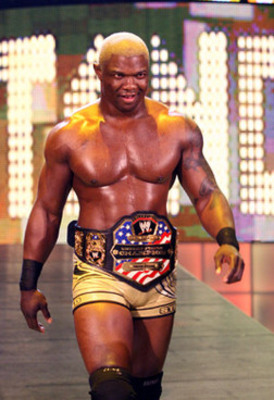 Matches: 10
Record: 5-5
Why He's Here: Despite his surprising (or perhaps anticipated) release, Benjamin always found himself comfortable as a big fish in a small pond.
The Gold Standard experienced a lot of character development and sadly, much unfulfilled story on WGN.
Outlook: TNA fans are already clamoring for a Shelton/Lethal showdown. Why not give them what they want?
13. Yoshi Tatsu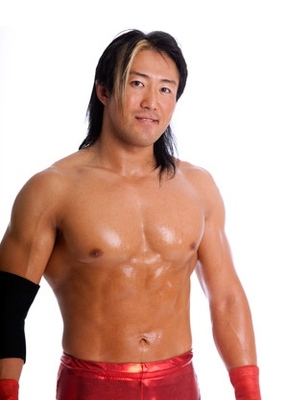 Matches: 7
Record: 4-3
Why He's Here: You don't see many international or foreign superstars get pushed as faces, particularly if they hail from Japan.
Yoshi Tatsu breaks the mold by playing the high-flyer that is a cross between Ricky Steamboat and Aladdin.
Outlook: With the WWE Draft pending, Tatsu could be a supplemental move that creates a move to the next level.
12. Chris Jericho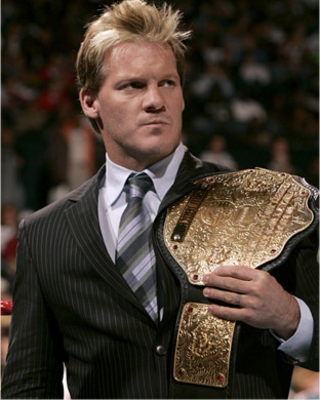 Matches: 7
Record: 4-3
Why He's Here: Imagine that this entire list represented the Superstars-exclusive roster.
Key among the names included would be Jericho's, one of the most established and proven stars in the business today. Jericho is a wrestling Midas, in that everything he touches turns to gold.
Outlook: One more title run certainly isn't out of the question for Y2J, a perennial Wrestler of the Year candidate.
11. MVP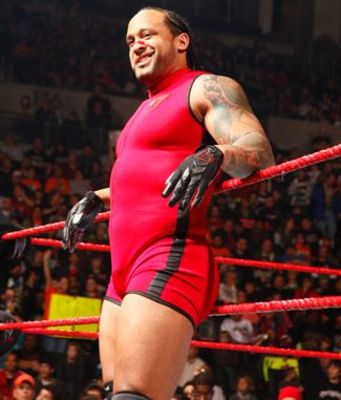 Matches: 9
Record: 5-4
Why He's Here: The urban rags to riches story of a former prison inmate has become marketing genius for the WWE's corporate offices.
MVP's natural charisma and strong ring skills would make him a World Champion anywhere that didn't value larger than life physiques as much.
Outlook: He's too good to depart from the pseudo spotlight he currently has, yet you could always say the same for Shelton Benjamin.
10. JTG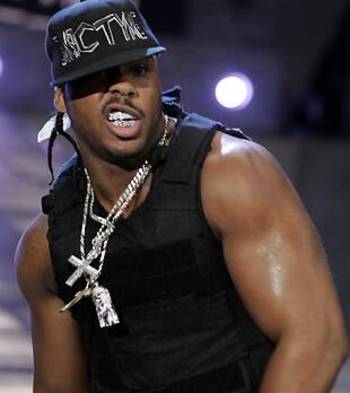 Matches: 8
Record: 5-3
Why He's Here: As one half of the stereotypical Cryme Tyme, JTG was the finesse and speed that hearkened back to the old days of opposite partners coming together for collective success.
Say what you will about the never-ending feud of Cryme Tyme and the Hart Dynasty, it always had its moments.
Outlook: Remember how it was for Marty Jannetty after a chance meeting with The Barber Shop window? WWE would have you believe JTG is headed down the same path.
9. John Morrison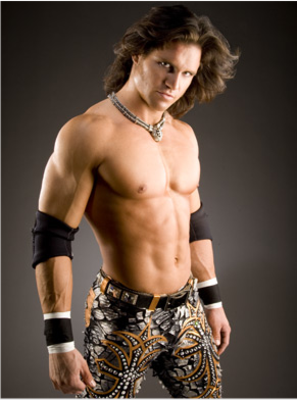 Matches: 8
Record: 5-3
Why He's Here: Even when wrestling on the WWE's least publicized, sometimes lowest-rated program, Morrison gives his all and makes the remarkable look effortless.
Matches with Kane and Chris Jericho come to mind when recounting just his best Superstars encounters.
Outlook: We all think it, and we all know it: he's a future World Champion. We're just not sure where, how, or when, but we keep the faith.
8. Goldust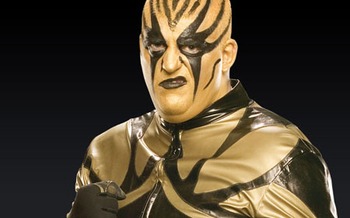 Matches: 7
Record: 5-2
Why He's Here: Surprising to say that least that one of the last remnants of a more risqué era of WWE programming has managed to find success with the PG audience.
Fans still admire the technical prowess of Dustin Rhodes, so much so that they often see through the Goldust moniker that is nearing 15 years of sustained success.
Outlook: Don't panic if he gets released again. He'll comeback again, too. The Rhodes family does things like that all the time.
7. Ted DiBiase
Matches: 7
Record: 5-2
Why He's Here: His former Legacy partner Cody Rhodes didn't even wrestle in half the matches Ted did on Superstars, making you really wonder if the company has it in for the son of the Million Dollar Man.
Outlook: With rumors swirling about a new stable and push, DiBiase could become the dominant force behind Superstars for the next year of action.
6. Kane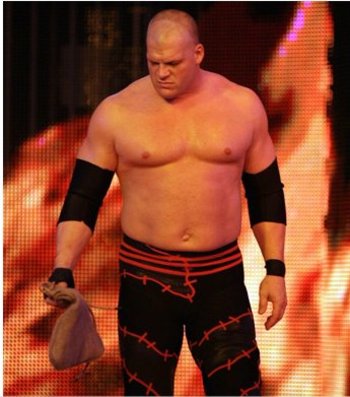 Matches: 8
Record: 6-2
Why He's Here: Because you can never discount he versatility of the Big Red Machine. Able to wrestle anywhere on the card, Kane's eight Superstars matches come with the rare quality of not having a single stinker in the bunch.
Outlook: When your gimmick is to be the brother of a guy named The Undertaker, you really have to take your hat off to such sustainability in hopes it will only continue.
5. Shad Gaspard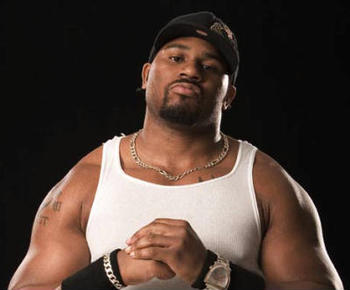 Matches: 7
Record: 6-1
Why He's Here: Shad Gaspard came in with a slightly better record than his former teammate, advancing him in the standings ever so slightly. No, as a singles performer,
Shad will have a chance to use his size and strength to show that the term "My Time" can apply to more than Triple H.
Outlook: The next six months on Superstars will be the Main Event tryout for big Shad. With the next year, he'll be either a title contender or an unemployed washout.
4. Evan Bourne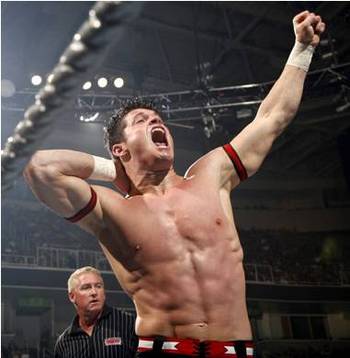 Matches: 11
Record: 8-3
Why He's Here: Bourne has been relegated to jobber status on RAW, so much so that his wins are so few and far between that some fans couldn't even tell you the last time he had his hand raised on Mondays.
What a difference three days makes for the highest flyer on the roster.
Outlook: Bourne presents himself in a manner that is "Zach Gowen on two legs." If that kind of gimmickry can put butts in the seats, then Bourne has a bright future.
3. Dolph Ziggler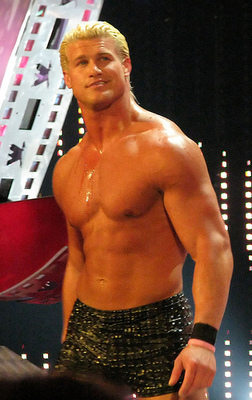 Matches: 11
Record: 8-3
Why He's Here: Even with nearly a dozen contest under his belt, Ziggler has been a prominent figure in backstage vignettes and in-ring promos over the year.
To think, this guy was Nicky in the Spirit Squad before catching his "real" break.
Outlook: Ziggler's ship sailed when Drew McIntyre was handed the mid-card medal of honor. All that's left for Dolph now is to embrace his Tommy Rich good looks and accept a sort of demotion.
2. Jack Swagger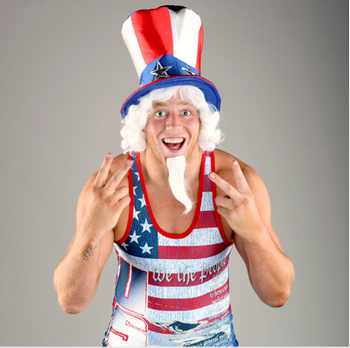 Matches: 13
Record: 10-3
Why He's Here: Even you would think the All-American American deserves the World Heavyweight Title if you saw his impressive Superstars resume.
Swagger has decimated opponents and carried rivalries into the show with each passing week. Sadly, his recent emergence as a main event player has limited what was potentially a record-breaking Superstars performance.
Outlook: Money in the Bank? Check. World Title? Check. Sustained Success Despite Legions of Hate Mail? Pending.
1. Christian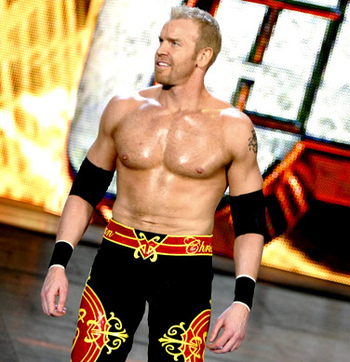 Matches: 11
Record: 10-0-1
Why He's Here: With only one blemish on his record, a no-contest with Tommy Dreamer, Christian has been a mainstay of the Superstars roster since the second episode.
He's another guy that deserves the best but often finds himself battling the worst. At least he can showcase it all as the main player on a Thursday evening.
Outlook: The Instant Classic is what makes WWE Superstars as good as it is. He's the kind of guy you watch the show for each week, knowing that you'll get a great battle out of him and a typical victory over the bad guys.
Keep Reading