World Cup Scandal: Pics Of The Call Girl That Slept With 3 French Stars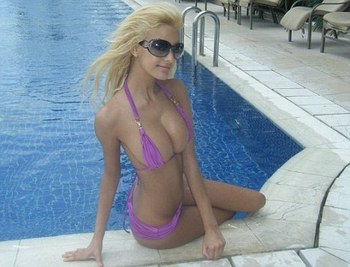 Zahia Dehar, the young French Moroccan call girl who was rumored to have slept with Franck Ribery and two other French football stars has finally broken her silence and come out and confirmed the trysts.
Suddenly, Dehar is an overnight celebrity who could singlehandedly derail France's bid to win the World Cup. Very little is known about her, but what really matters is what know from what we see: she's really hot.
Click ahead to see more pictures of this dangerous beauty.
Not Just Young At Heart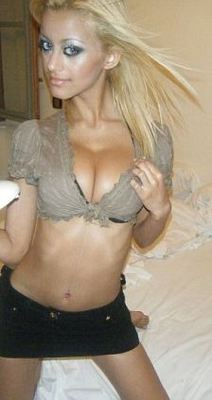 Although Dehar turned 18 a couple of months ago, she slept with the football players in question when she was underage.
To be fair, she doesn't look anywhere near 18 and I doubt the guys bothered to ask for ID.
Legal Call Girl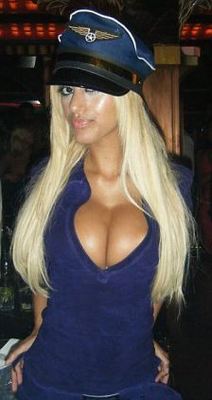 In France, prostitution is perfectly legal, so if it weren't for the whole age thing, this would just be a juicy scandal and not anything illegal.
Unfortunately, soliciting call girls younger than 18 is illegal. Seriously, in a country where prostitution is illegal, these guys had to go find the one chick that was.
R-E-S-P-E-C-T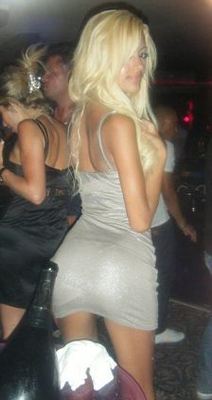 Dehar said she was shocked that the players were facing prison time and that they were perfect gentlemen who treated her with "utter respect."
Maybe they can tell that to the judge to get a lighter sentence. She seems like a good character witness.
Payday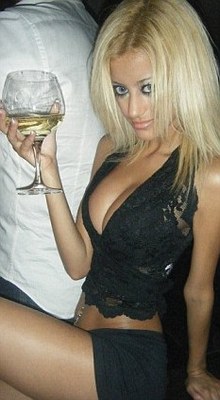 People think of call girls as poor, but Ms. Dehar was living the high life. Reportedly she earned approximately 20k euros a month by sleeping with rich clients.
And to answer your question, yes, I'm a little upset that she makes more than I do in a year over the course of two months. Then again, I bet she works harder for it.
Lots Of Love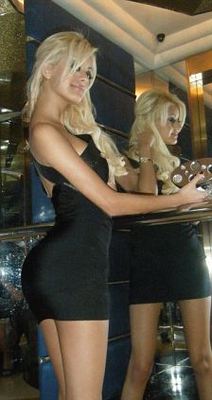 Dehar also claims that she loved all of the football players she slept with. I bet she said that to all the guys she was with.
Actually, I don't know, I'd probably believe her if she told me that.
Long Term Lover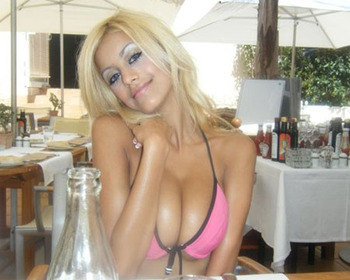 It's not like her affair with Ribery was a one time thing, either. The £40 million target for Chelsea flew her to hotels to hook up with her over the course of a few months.
Maybe we should get this guy Tiger Woods' phone number...
Large And In Charge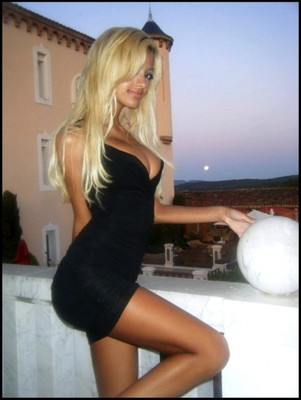 Dehar only started working as a call girl less than two years ago, but has already risen in the ranks as one of the best in the business.
Maybe her, um, incredible measurements have something to do with that.
Mistress Epidemic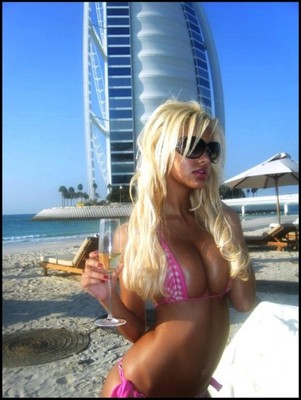 With Tiger, Jesse James, Tiki Barber, and now Franck Riberi, it seems like we have a mistress epidemic going around.
Ladies, lock up your athletes, Zahai Dehar and others are coming for your men.
Keep Reading