NFL Draft 2010: Grading Chris Berman and all of the Announcers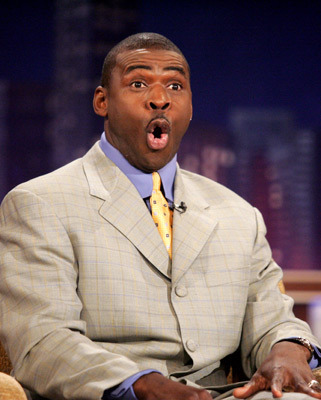 The first night of the 2010 NFL Draft was a tale of two broadcasts.
On one channel, you had a smooth-running, polished broadcast with veteran broadcasters and a star-studded lineup of ex-players, coaches, and draft gurus.
On the other channel, you had one of the most disjointed live sports broadcasts in recent history.
Which channel is which? The answers are shocking. It was just one day of three. There's still time to flub up or right the ship.
Fans benefit from choice. But the grades for our announcers were so contrasting that there may be only one logical spot to watch your draft coverage this weekend.
The Traffic Cop: Rich Eisen vs. Chris Berman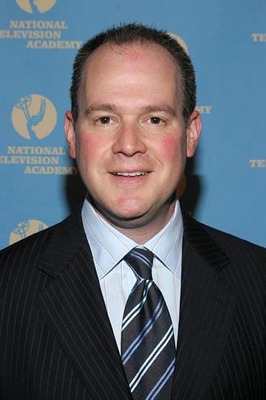 RICH EISEN
Grade: A -
Eisen is now a veteran of this kind of broadcast. All the previous blunders—and there were plenty in the early days of the NFL Network—were corrected Thursday.
Eisen was brilliant at getting the most out of his analysts at just the right time. He let people speak and offered few opinions—other than witty quips in and out of commercials.
The pace was a little more frenetic at this draft, though the total time of the first round was nearly identical to 2009. Eisen made it all appear seamless. He came off as prepared and in control and set a tone for an informative and fun-to-watch broadcast.
CHRIS BERMAN
Grade: F-
Never before has Berman dropped the ball so thoroughly and embarrassingly—and there have been plenty of drops through the years.
This is usually Berman's dojo, but he appeared cranky and out of practice. He did not seem prepared, his eyes were puffy and bloated like he was on the chronic.
He consistently didn't know where to go or what to do, who to let talk or when to send it to Erin Andrews or Adam Schefter or Roger Goodell.
He appeared to not want Jon Gruden, Steve Young, or Tom Jackson on the stage. He acted like a fifth expert instead of the air traffic controller. He talked over experts to chime in with his own opinions.
The result was a plane crash of a broadcast. Now, admittedly, a wreck can be a guilty pleasure to watch as well. This wasn't. It was awkward, full of anger and tension, and bad television.
The Wing Man: Tom Jackson vs. Marshall Faulk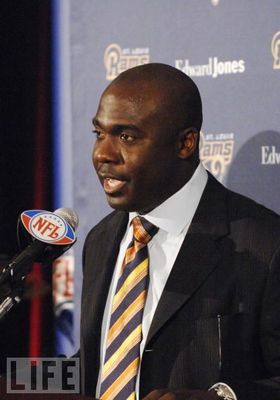 TOM JACKSON
Grade: C-
At this point in his career, Jackson is a seasoned TV veteran. He has worked with Berman long enough that he should know when to step in and rescue him.
Jackson instead seemed put off by Berman and confused as to when to talk and when to offer up opinions. His night was tied to Berman. There were no points that were special or interesting or funny.
MARSHALL FAULK
Grade: B
I was not a huge fan of Faulk when he started with NFL Network, but he has slowly found a way to be useful. Thursday he took stands, especially when he expressed his opinion that Tim Tebow is not an NFL quarterback.
He laughs when a laugh is needed a la Ed McMahon. He was always ready, always succinct, and more interesting than I remember him in a while.
The Middle Man: Steve Young vs. Michael Irvin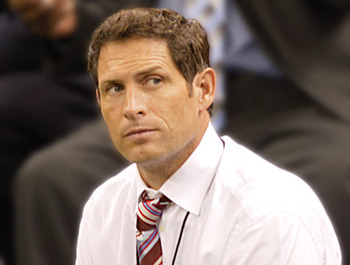 STEVE YOUNG
Grade: B+
Young did the best job of blocking out Berman and just making his points. He was adamant about Tebow being a good gamble and didn't back down.
He didn't have fun, but he has never appeared to enjoy working with Berman. His best work was done with Stu Scott and Matt Millen on "Monday Night Football" last year.
All that said, he was the best of a really hard to watch broadcast.
MICHAEL IRVIN
Grade: B-
He was definitive, he was clear in his like for Dez Bryant, he added interesting takes, and he was always animated. Eisen kept him from laughing too much, which has been the knock at times, but against Young, this was one of ESPN's few wins of the night.
The Coach: Steve Mariucci vs. Jon Gruden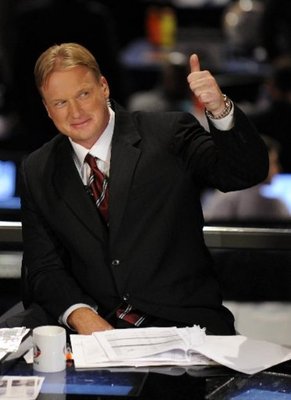 STEVE MARIUCCI
Grade: B-
He was at his best last night. He had a strong analysis of needs, good energy, and good personality.
JON GRUDEN
Grade: B
He genuinely seemed out of place with Berman, and Boomer didn't have any interest in utilizing him to the best of his abilities. Still, he got his points in, defending Tebow, talking about Jimmy Clausen's future, and dissecting needs. He kept up with the pace well.
The Draft Guru: Mel Kiper vs. Mike Mayock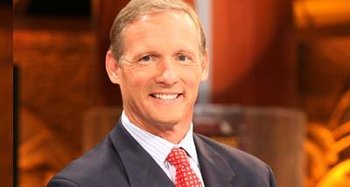 MEL KIPER
Grade: F
He attached his wagon to Jimmy Clausen and got burned. He pouted, and when Jacksonville went off his Big Board for Tyler Alualu at No. 10, he just about went silent for the next half hour.
I get it. This is your life, Mel. But it's okay to admit you're wrong every once in a while. To put Clausen as your fourth-best overall prospect was silliness from the beginning.
Kiper has always wanted to be the show. On Thursday he looked like a washed up former TV star; the hair is over, Mel. Cut it. Just give us information and give us energy.
His worst draft yet on every level. Todd McShay should be up on stage next year.
MIKE MAYOCK
Grade: A
This was the most blatant knockout of the night. Mayock was authoritative without coming off as overbearing. He's just prepared. He came off as a guru who happens to be on TV, not a guy who needs to be a TV star.
He was dead-on all night about needs and picks. He made the NFL Network show the one to watch for expert analysis. He is the new king of draft gurus without doubt.
The Rest of the Casts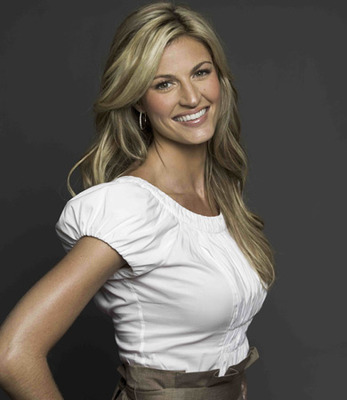 NFL NETWORK
Grade: C-
Jason La Cantafora offered up little insight other than the Steelers not dealing Big Ben. Once the draft started, he seemed more like the guy who delivered the envelope to Goodell. Deion Sanders was the most annoying part of the night. It was as if he wanted every prospect to kiss his ring. He offered up little.
Stacey Dales thinks she's better than she is. The war room cam offered little. Showing the players on their cell phones has got to stop; it ruins the drama of the pick. I know there's competition now to get the information out there first, but it has to stop.
ESPN
Grade: C-
Just too many people. Adam Schefter was useless, and quite often wrong, in his last-minute analysis. Suzy Kolber was all right, but mostly vacuous as the green room girl. The draft party stuff was overkill. The graphics of the players after the picks was annoying—dancing and moving around like "American Idol" makes their contestants do. Wow. Just bad.
Trey Wingo, Colin Cowherd, and Ron Jaworski all need to be on the A table next year.
Even Erin Andrews—the only reason I stayed tune in—was saddled with the losers' locker room for most of the night. Could anything else have gone wrong for ESPN? I don't think so.
Man, I hope they get better over the next two nights. The upside is that it couldn't have gotten much worse.
Keep Reading