MLB Hot Seat: Five Hot Rumors Surrounding The Texas Rangers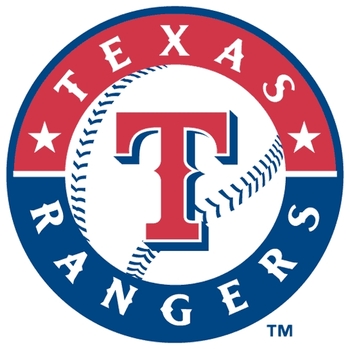 The Rangers are in an absolute free fall, the Texas sky is falling, and somewhere in the Dallas/Ft Worth Metroplex, Chicken Little is running around screaming about it.
Well, ok, it's not really that bad just yet, but Chicken Little may as well be Ranger fans because they certainly believe the sky is falling down on top of The Ballpark at Arlington.
They want Ron Washington fired as quickly as possible, the bullpen needs a drastic makeover, and no, I'm not talking about hair and nails, and the team needs to stop this slide they're on after losing six of their last seven.
There are already some changes going on in Arlington, so here are the five hot rumors surrounding the Texas Rangers.
Justin Smoak called up to replace Chris Davis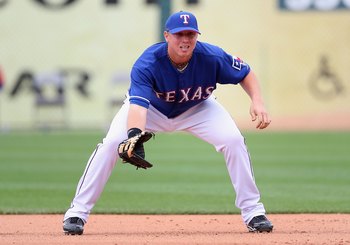 This is a kid that Ranger fans have been clamoring about since last season. He's the team's top prospect and, although this doesn't classify as a rumor, it's still hot news.
The Rangers have in fact called up Justin Smoak to the big leagues to replace first baseman Chris Davis, who has struggled to the tune of a .188 batting average and has just one RBI thus far.
You have to believe that Davis could be on his way out via trade.
Josh Hamilton could be on the trade block come July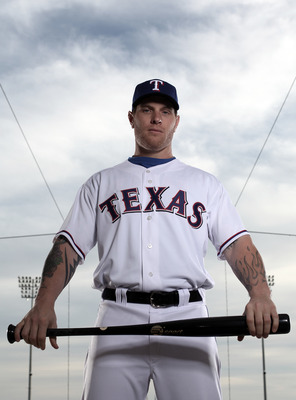 According to ESPN's Jayson Stark, the Rangers could put Josh Hamilton on the trade block when the trade deadline comes around at the end of July.
The only way this doesn't happen is if the Rangers are in contention in the AL West.
If Stark is coming out with this now, you have to believe that Rangers have already kicked the tires on this idea.
How much longer will Ron Washington be the Rangers' manager?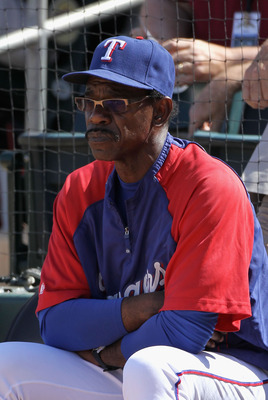 The biggest question that has made its way around Arlington is the status of manager Ron Washington.
After a six-game slide that saw the Rangers lose back-to-back games in which they had the lead late in the game, questions arose about whether or not Washington should continue to be the man for the job.
So far, there's been no indication from the front office about a change in leadership, but you have to believe that if things get worse before they get better, Washington won't have the job for long.
Rangers need to improve their bullpen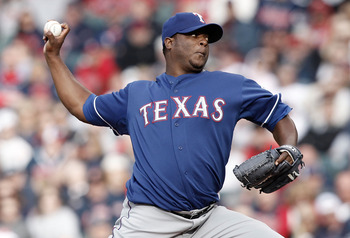 With Frank Francisco struggling out of the Rangers' bullpen, the team needs to look for help if they're going to better their 4.66 ERA.
MLB.com's T.R. Sullivan had mentioned the team wanting to find another left-handed reliever to go along with Darren Oliver, as well as a hard throwing right-hander for the setup role in the eighth inning.
If the team can't find someone internally, they may have to look to see who's willing to make a deal on the trade market. I'm surprised, with the best farm system in baseball, how Texas couldn't fill this position without going the trade route.
What they don't want to have to do is move either C.J. Wilson or Derek Holland back to the bullpen if they can help it.
Adrian Gonzalez or Heath Bell to Texas?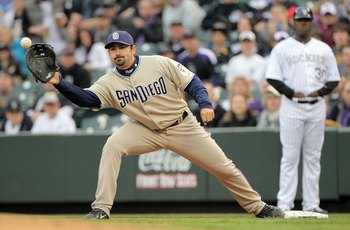 With Justin Smoak being called up on Thursday, it pretty much ends any speculation that the Rangers could be interested in bringing back first baseman Adrian Gonzalez, someone I'm sure they regret trading to San Diego.
Unless Smoak really struggles over the next few months, Gonzalez is not a person the Rangers will look at nor can they afford a large contract extension, which Gonzalez will be looking for in any deal.
As for Heath Bell, that's a more interesting scenario. T.R. Sullivan of MLB.com even mentioned that the Rangers were looking for a hard throwing right-hander to be their eighth inning guy.
While Bell may not want to go back to a setup role, it's an intriguing idea that the Rangers could have interest in him if the Padres fall out of contention in the NL West by the time the trade deadline rolls around.
Keep Reading

Texas Rangers: Like this team?