Marquis Teague Decision: Kentucky Hauls in Another Top Hoops Recruit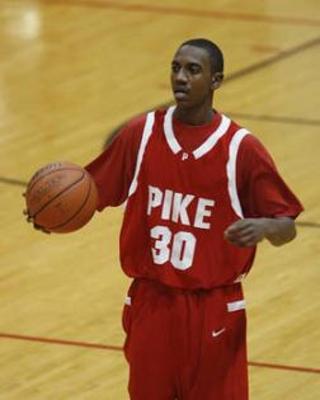 So much for poor Coach Cal. When he lost most of his star power to the NBA Draft, there were plenty of naysayers wondering if John Calipari could restock the cupboard.
This guy went to the Bill Parcells School of Grocery Shopping.
Calipari scored his fourth top recruit in eight days when Indianapolis hoops star Marquis Teague shocked many by choosing to swim in the Sea of Blue.
Teague's father, Shawn, played for Pitino at Boston University. So it was assumed that Pitino and Louisville was a lock for Teague.
Instead, the guard that's on every insider's top five board for the Class of 2011 chose Kentucky, telling supporters Thursday afternoon that he loves Calipari's offensive style and approach with players.
Indiana, Cincinnati and Purdue were also left at the altar.
How does Teague rank against the other recent signees? Can you say "Final Four 2011"?
Marquis Teague, Pike High, Indianapolis, Ind. (Class of 2011)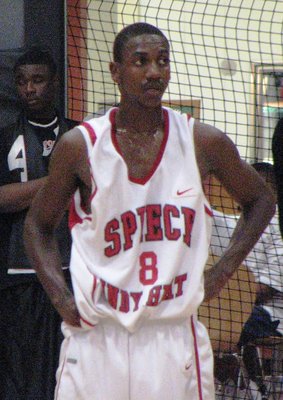 The 6-2, 170-pound guard is the younger brother of former Wake Forest and current Atlanta Hawks guard Jeff Teague.
He is a speedster who loves to play in transition. He plays more like 6-6 because he loves to mix it and rebounds with tenacity.
He fits the classic Calipari player in that he is as passionate about defense as he is with his offensive game.
Teague is open court guy. He's a less-polished John Wall, according to scouts.
Funny enough that Indiana high school hoops folks -- who like more of a classic shooter and a half-court game -- were never as high on Teague (other than Hoosiers coach Tom Crean). They think a drive-killing zone neutralizes Teague. We shall see.
Mike Gilchrist, St. Patrick's, Elizabeth, N.J. (Class of 2011)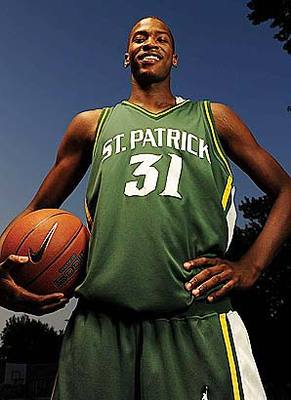 This was a signing that sent chills throughout the Big East and continued to stick the nail in the coffin of New York City college basketball.
Calipari had no trouble swooping in and plucking Gilchrist, the top-ranked member of the Class of 2011 by most insider accounts and a large part of Teague's decision Thursday (the two got to know each other on the travel hoops and camp trail).
The 6-7 small forward has said publicly that he's wanted to play for Calipari since he was in middle school. Gilchrist likes Calipari's dribble-drive and tailored his game to fit it.
He can take bigger defenders into the lane with ease and has shown no problem posting up wingmen. Plus, he's a smart full-court-press defender, which put him on Calipari's radar even further.
Gilchrist announce on April 14.
Enes Kanter, Stoneridge Prep, Calif. (2010)
The 6-10 power forward was dropping jaws at the Nike Hoop Summit earlier this month on the court. Then he made big international news off of it.
Kanter has received offers all across Europe and especially in his home country of Turkey, but instead chose to go to college. How refreshing.
Kanter couldn't find a home to play in the U.S. initially, because opposing teams who heard he was coming threatened not to play because he had played for club teams in Turkey. NCAA rule changes regarding European club teams allowed Kanter to be recruited and Calipari jumped at the chance.
He drew comparisons to Dirk Nowitski at the Nike games and then went out and broke Nowitski's scoring records.
It is a bit of a strange fit for Calipari. Kanter likes to bang it up but he's not that quick. He's as comfortable with an outside jumper as he is crashing the boards.
He's already projected to be a 2011 NBA Draft top-10 pick. That's becoming a familiar message in Cal's Sea of Blue.
Doron Lamb, Stacey Poole and Brandon Knight (2010)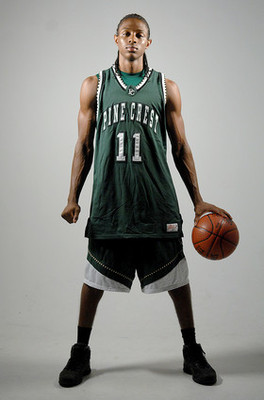 Lamb: He's a 6-4 shooting guard from Oak Hill Academy in New York. He's a Brooklyn kid that was wooed by fellow Oak Hill alum and Kentucky assistant Rod Strickland. He's got the dribble pull-up perfected and is an unselfish assist guy with a good mid-range shot. Committed April 16.
Poole: A 6-5 shooting guard from Jacksonville. A great defender, aggressive rebounder and a pro-polished ball handler. Committed April 17.
Knight: A 6-3 point guard from Fort Lauderdale who is a speedster with 20-foot range. He's known to be streaky and needs a lot of shots. Knight committed in early April and will fill the John Wall mold.
Keep Reading

Kentucky Wildcats Basketball: Like this team?