2010 NFL Draft: Tim Tebow 2010 NFL Mock Draft: All Timmy, All the Time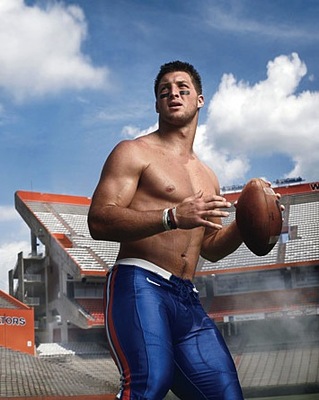 You think you've heard enough about Tim Tebow, but have you really? Sure, some teams have been brought up, but the truth is, every team needs Tim Tebow.
Don't believe me? The strange part about Tebow is that he possesses aspects of what every team is looking for in the 2010 NFL Draft.
So how is it that when you add up all the attributes, he's any less of a franchise QB possibility than Sam Bradford?
The brilliant Dan Shanoff did a brilliant parody of the Tebow hype on his Web site. The different here: I'm not kidding.
Every team wants Tim Tebow, whether they're willing to admit it or not.
1. St. Louis Rams: Tim Tebow, QB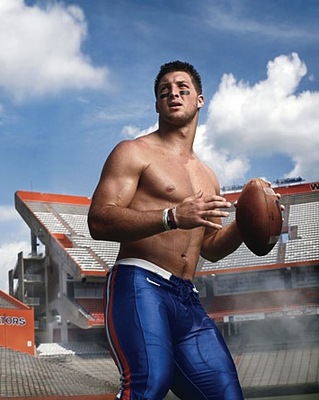 If you replay all the rhetoric you're hearing about Sam Bradford, you could just bleep out Sam and plop in "Tim Tebow" and you have the same guy, minus the shoulder injury.
It's not going to happen, but why not?
2. Detroit Lions: Tim Tebow, QB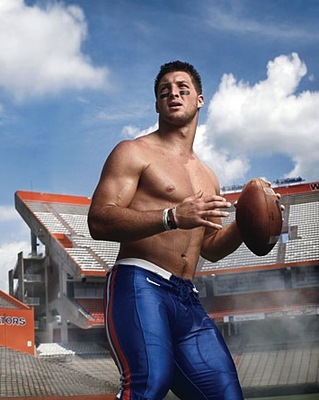 Are you sold on Matthew Stafford? All right then.
Get Tebow as your insurance. He'll end up starting by Week 4.
Plus, he's already proven he looks good in blue.
3. Tampa Bay Buccaneers: Tim Tebow, QB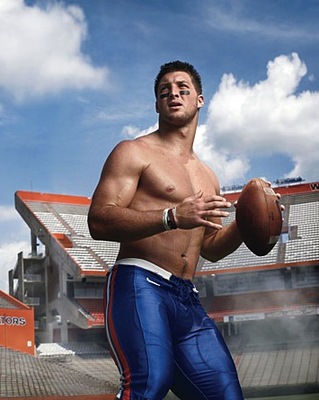 The Bucs' war room has an epiphany at the 11th hour.
Yes, we have needs all over the place. But if we're going to climb out of this abyss, we need a leader. We need a guy that's going to take a pledge to win ...
Done deal. Why show up to his Pro Day if you're not willing to do this?
4. Washington Redskins: Tim Tebow, QB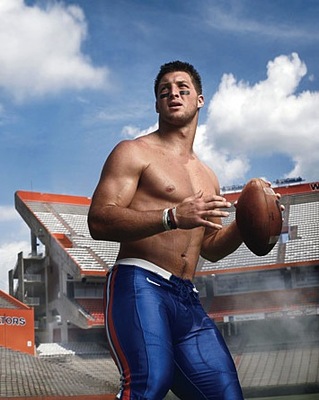 Daniel Snyder makes headlines. That's how he rolls. Take that, Mark Cuban.
Mike Shanahan likes QB projects. He had another lefty with a lot of questions after his draft-day antics. If memory serves me right, he turned that Elway guy into a Super Bowl winner.
5. Kansas City Chiefs: Tim Tebow, QB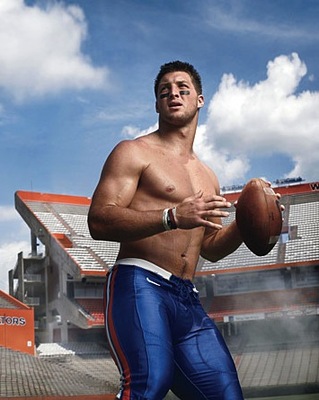 Scott Pioli is looking to out-Belichick Belichick.
Todd Haley loves himself a leader and he's already to punt on Matt Cassel. He got stuck with the Pats' seconds last year. This year, he steals the Pats' project and the Chiefs win the AFC West.
There are no sad endings when you're talking Tim Tebow.
6. Seattle Seahawks: Tim Tebow, QB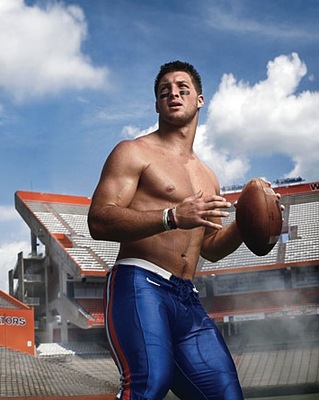 Shanoff says it makes a lot less sense since Pete Carroll traded a second-round pick to make Charlie Whitehurst the heir to Matt Hasselbeck.
I say it makes even more sense. Carroll made the best deal he thought was out there. Then he saw Tebow's Pro Day tape and he fell in love.
Would Tebow be any more of a gamble than Whitehurst?
7. Cleveland Browns: Tim Tebow, QB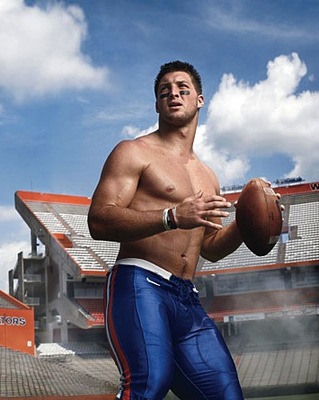 Mike Holmgren wants himself a franchise QB. He wants bravado and oomph and sizzle.
Mike, let me introduce you to Mr. Sizzlean. The more Holmgren looks at the tape of Brady Quinn, the more he looks at Seneca Wallace, the more he sees of Jake Delhomme, the more he's looking for a hero.
Enter Superman.
8. Oakland Raiders: Tim Tebow, QB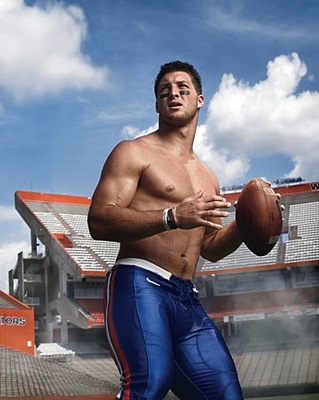 Al Davis couldn't make the Big Ben thing happen. He's ready to wash himself of JaMarcus Russell.
He also wants to clean up the Raiders' image. So he goes for Tebow. He has him in his sights for the second round, but hearing all the Thursday buzz, he pulls the trigger.
9. Buffalo Bills: Tim Tebow, QB
Ralph Wilson loved when T.O. said he was going to make the Bills' "North America's team". It just didn't happen.
There's a few respected voices that went out on this limb, and why not? Tebow fans travel anywhere, even to Buffalo. No more blackout issues.
It's a move that puts the Bills on national TV every Sunday. And Wilson just might be crazy enough to think that this would get them competitive against the rest of the big-move-makers in the AFC East.
10. Jacksonville Jaguars: Tim Tebow, QB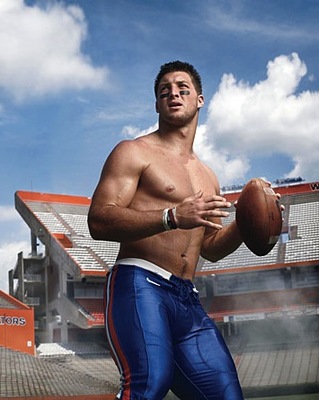 A last-minute Thursday meeting with Florida governor Charlie Crist convinces Wayne Weaver to make the pick.
Crist promises funding for a Jerry Jones-esque palace and a Boeing jet to shuttle all of Gainesville to every home game.
11. Denver Broncos, Tim Tebow, QB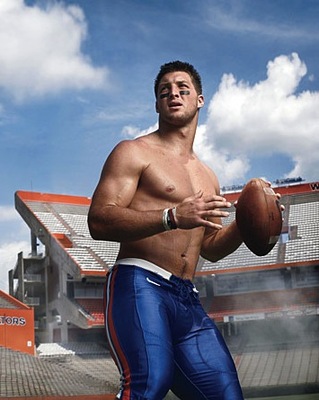 He wowed them Monday. Josh McDaniels has shipped two franchise cornerstones out of town, so why not just fire bomb the whole thing and invest in Tebow?
Again, they traded for Brady Quinn before they met Tim Tebow. Then McDaniels stared into his eyes. Done deal.
12. Miami Dolphins: Tim Tebow, QB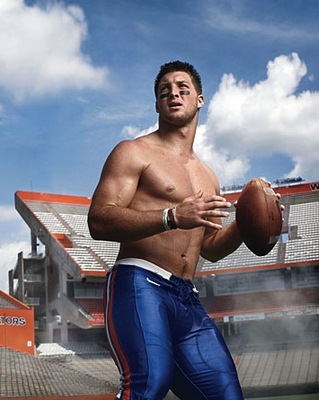 Tebow and Tony Sparano share the same agent. Bill Parcells loves to prove that he knows everything. So why not shock the world, take Tebow, win the Super Bowl and then tell everyone, "I told you so."
He took Phil Simms when everyone else wanted O.J. Anderson in New York. Parcells is smart enough to know this isn't a silly idea.
13. San Francisco 49ers: Tim Tebow, QB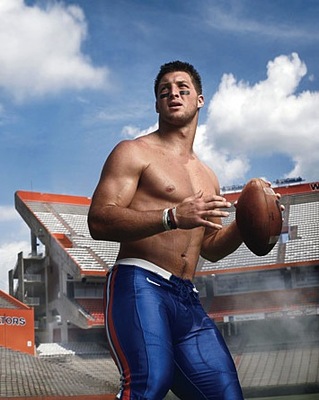 Mike Singletary knows that his team is one winner away from taking the NFC West. He waited forever to get a chance to be a head coach.
Taking Tebow and winning with him would keep him as a top dog until he wants to retire.
The 49ers like the mobile, gutty lefty QB, too. No quicker way to relive the glory days than grabbing Steve Young II.
14. Seattle Seahawks: Tim Tebow, QB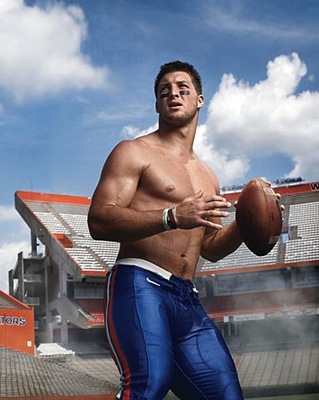 Pete got cold feet right before bringing up the card to Roger Goodell.
Not this time. With an hour to stew on it, Carroll pulls the trigger.
15. New York Giants: Tim Tebow, QB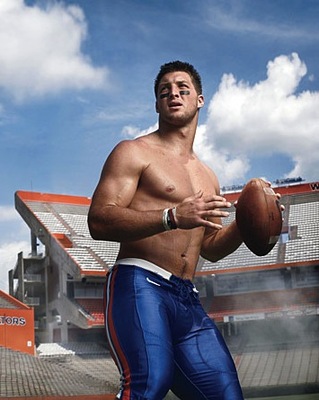 Tom Coughlin likes a "yes, sir, what else can I do for you?" kind of guy.
The Giants need a unifying force in the locker room. Eli Manning needs someone to push him. Tebow's a worker.
New stadium. A lot of grumbling about paying for the new seats. Why not insure you have 4,000 seat fillers traveling up I-95 from Florida?
16. Tennessee Titans: Tim Tebow, QB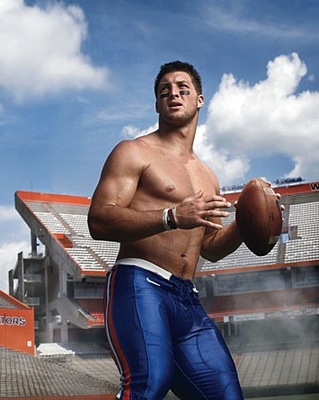 They stuck by Vince Young when the easiest thing to do would be to kick him to the curb. It worked out.
They still need insurance. Much the same reasons as the Giants -- bring in Tebow to push VY. Tebow might just end up as the starter.
17. San Francisco 49ers: Tim Tebow, QB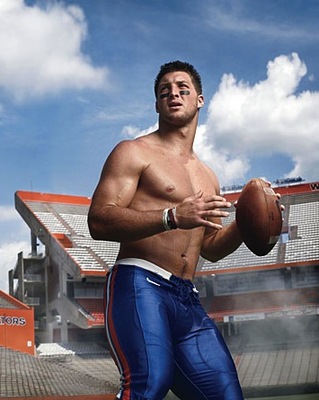 Singletary couldn't sell it to the ownership four picks earlier. But the buzz inside Radio City Hall, the "We want Tim!" chants ... it's too much to turn away from.
18. Pittsburgh Steelers: Tim Tebow, QB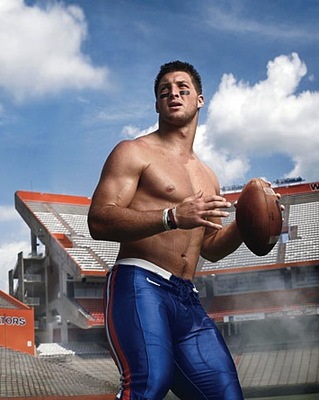 Let's not spend too much belaboring this one. Tebow is the anecdote. Period.
19. Atlanta Falcons: Tim Tebow, QB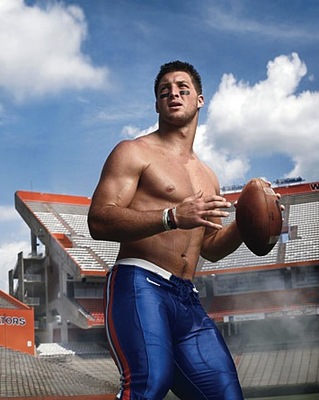 Matt Ryan had a bit of a sophomore slump. He's not as mobile as you'd like a franchise QB to be.
I like the Falcons a lot, simply because you haven't heard one iota of interest from them. Arthur Blank is too smart to admit that a Georgia team wants a Florida guy.
It's 332 miles from Atlanta to Gainesville.
20. Houston Texans: Tim Tebow, QB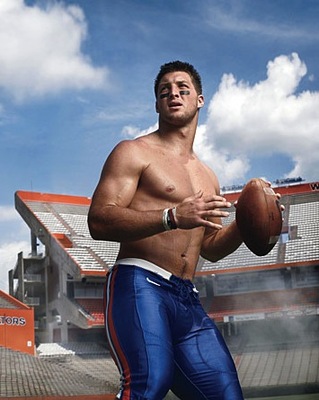 Matt Schaub is exactly the reason the Texans would take the chance on Tebow.
He was a hard-working guy that never got a chance in Atlanta. When he got in the game, he won. Now he's a Pro Bowler.
The Texans need that intangible to get over the hump. Just having Tebow in the locker room gives them a new air of invincibility.
21. Cincinnati Bengals, Tim Tebow, QB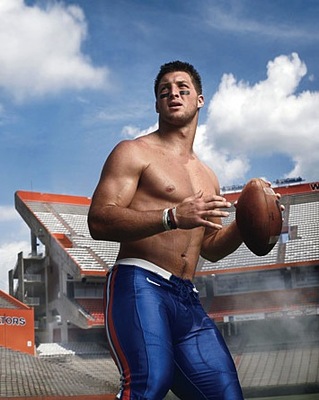 Carson Palmer's brittle. The Bengals are looking to completely erase the stink of hoodlum days. Tebow to the rescue.
22. New England Patriots: Tim Tebow, QB
This is the one that I don't have to sell. Belichick isn't afraid to do it. He was on Tebow long before everyone else woke up.
Picks 23-32: Tim Tebow, QB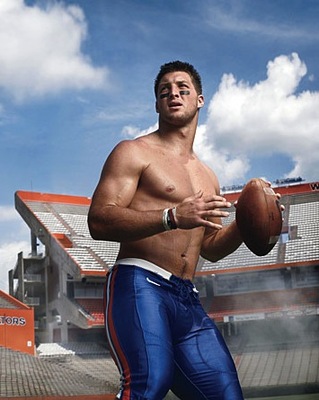 Belichick won't let Tebow get away. But just in case, here's the reasons for the rest of the first round.
23. Green Bay: Aaron Rodgers was too fragile early on. The Packers fans loved another squeaky clean All-American. Why not go there again?
24. Philaelphia Eagles: What if Kevin Kolb isn't your guy and Mike Vick gets injured? OK, this is clearly the toughest to sell.
25. Baltimore Ravens: They gambled on a Division I-AA guy and it worked out great. Now go get a national champion to back him up.
26. Arizona Cardinals: Two lefty QBs is too much. I get it. But this gives them the reason to boot Matt Leinart out of town. The last God-is-good guy worked out pretty well.
27. Dallas Cowboys: Jerry Jones' drunken video was the smoke screen of the century? He wanted Tebow all along.
28. San Diego Chargers: You got rid of your franchise guy in LT. This is the perfect way to make your fans forget about that.
29. New York Jets: Sanchez was lightning in a bottle. Lightning rarely strikes twice. Bad boy Rex Ryan and Tebow together. I smell an "Odd Couple" remake. Take that, "Hard Knocks".
30. Minnesota Vikings: Same reason as the Packers. If your Wrangler guy isn't coming back, you have the lefty next coming.
31. Indianapolis Colts: Tim Tebow is already better than Curtis Painter.
32. New Orleans Saints: Tebow would go to practice and then spend the other 16 hours singlehandedly rebuilding houses. I'm not mocking.
Keep Reading