MMA's Beauties: A Mindless Tribute to Gina Carano
Do we really need a reason to run through a slideshow of Gina Carano? Seriously, even the most mundane and dumbed-down slideshow of this woman can make any grown man salivate.
On top of that, this girl beats the crap out of other women, talks a mad game, is ripped, and is arguably the hottest woman in her sport.
Not sure? It never hurts to take a second and find out for yourself.
The Professional Rocker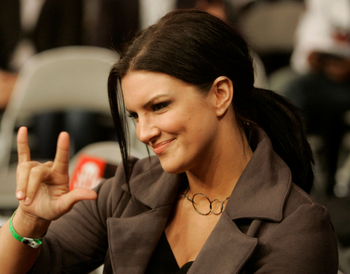 What's hotter than Gina Carano in a suit, with her hair pulled back, one bang swooping down, and her giving the "rock it" sign?
Not much, my friends. Not much.
MMA Stripper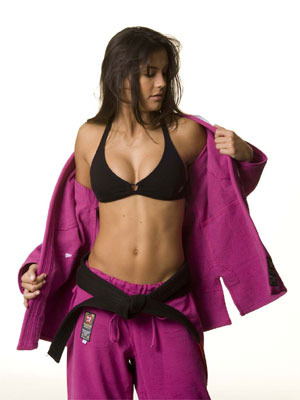 Okay, so she's not really a stripper, a MMA stripper, or any kind of stripper, but shoot. I'll be darned if it doesn't kind of look like she's stripping...
The Shy Look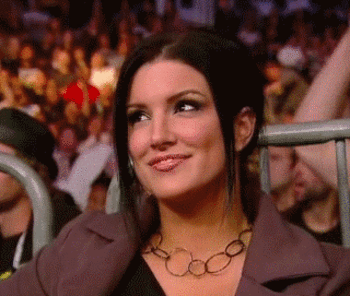 Oh my God, the hot girl who beats the crap out of other ladies has a shy, sensitive side.
And it's hot...
Two Girls, One Bed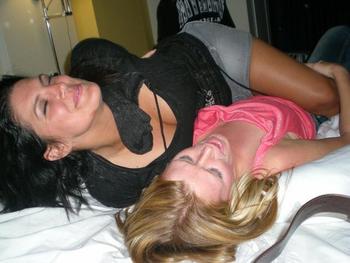 We're not trying to get provocative, but this just looks like all kinds of awesome.
We're sure it's nothing damaging, but we can dream, right?
Maxim, baby, Maxim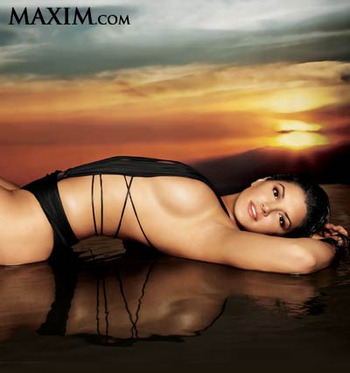 You know a chic is hot when she appears in Maxim. You're even more sure of it when she looked like this, sprawled out, drippin' some side-boob action.
You're welcome.
The Hot Russian Soldier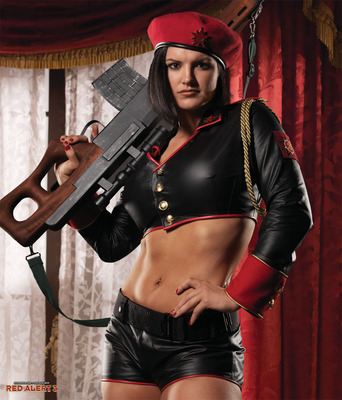 Call me crazy, but a russian soldier Carano with a humongeous gun is hotter than, well, just about anything.
The beret is the finishing touch that few can say no to, but something tells me the split leather uniform will do the trick.
She's a Fighter, baby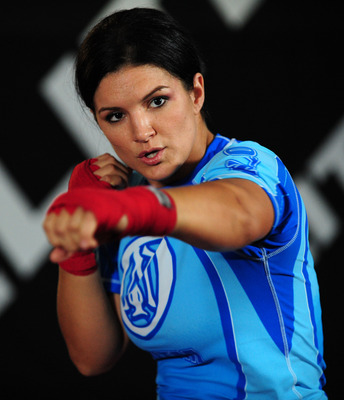 In the end, Carano is a fighter, through and through.
And even when she's throwing fist and toe kicks around, sweating bullets, and losing strands of her hair to wild thrusts and absorbing landing punches....
she's still freegin' hot.
I bet if you could you would take her in this year's NFL Draft....
Keep Reading