Sports Figures And Their Superhero Counterparts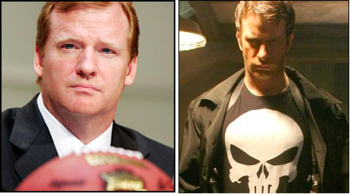 If you missed it, Fordham's Brian Kownacki made one of the plays of the year when he went full Superman over Iona College's catcher to highlight an incredible come-from-behind victory.
But it got me thinking, with Kownacki mimicking the Man of Steel, I was wondering what athletes and sports figures would do well as some of our favorite superheroes, and some of our least favorite superheroes.
Take a look and see who could go from the court to the comics.
Tim Tebow - Superman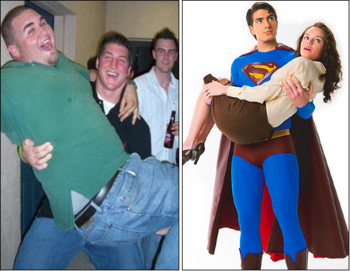 Superman is the ultimate symbol of good. He stands for truth, justice, and the American way.
Sounds a lot like Tim Tebow, who is basically Superman already to anyone who lives in Florida.
Only, Superman would be a sure thing in the first round...
LeBron James - Captain America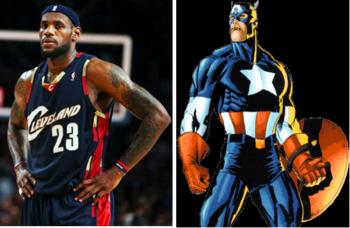 Captain America is the perfect warrior. He's impossibly strong, brave, and has great leadership.
All LeBron is missing to make this complete is the shield, which he doesn't even need. Defenders just bounce off him anyway.
Peyton Manning - Batman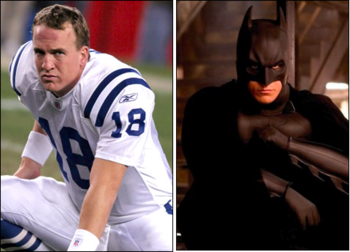 Manning may not seem like the best fit with Batman, but both are fairly unassuming when they're out of costume and are nice guys.
But when they suit up, all bets are off. Manning has a mean streak where he will just dominate everyone around him and do whatever it takes to come out on top.
Kobe Bryant - Green Lantern
With these two, it's all about the rings. The Green Lantern gets all his power from his.
Kobe was a great player, but his greatness really hinged on his rings. Once he got one without Shaq, there was no more doubting that Kobe was one of the greatest of all time.
Tiger Woods - Tony Stark/Iron Man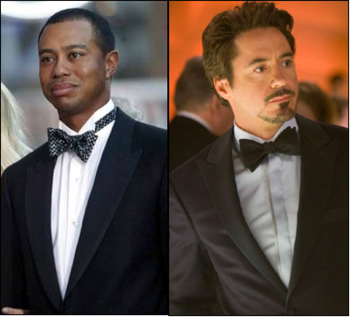 Both these guys are billionaire playboys who really like to sleep around and may or may not have a problem with sex addiction.
But when Tiger is playing golf and Tony is in the Ironman suit, they are both pretty invincible. Maybe if Tiger really embraces the playboy role, he can be as badass as Tony Stark.
Jason Heyward - War Machine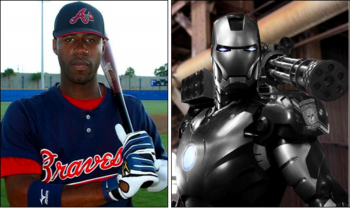 Speaking of Iron Man, you may not be familiar with his sidekick, War Machine, but you will be after May 6.
The same goes for Jason Heyward. He's definitely got the firepower of War Machine, and if you don't know his name now, you will very, very soon.
Roger Goodell - The Punisher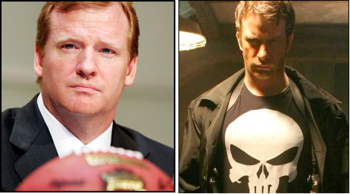 This one really doesn't need any explanation. In fact, this should be Goodell's new nickname.
Ben Roethlisberger - The Comedian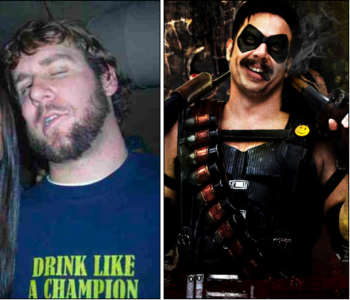 Somebody who may not be fond of Roger Goodell at this point is Ben Roethlisberger, who just got a six game suspension from up top.
The Comedian is a superhero, but he's not exactly the most upstanding citizen, and that's putting it lightly.
Just like Ben, who was a hero to Pittsburgh after winning two Super Bowls, but just may be a sexual deviant.
Greg Oden - Dr. Manhattan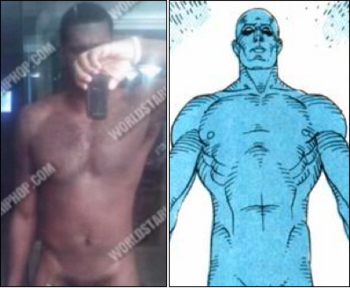 Speaking of Watchmen, we have definitely seen more of these two guys than I'm comfortable with. They both need to put some clothes on.
Still, you know the saying… if you got it, flaunt it.
Erin Andrews - Catwoman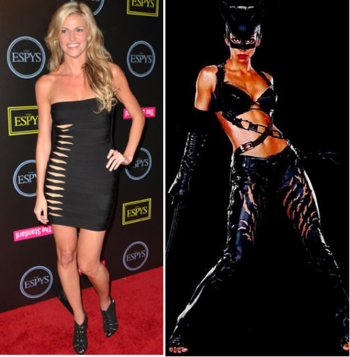 I'm just saying, Erin Andrews is no stranger to wearing tight black clothing with rips in it.
And after Monday, we know that she has no problem dressing up like someone in the movies.
Mark Buehrle - Spider-Man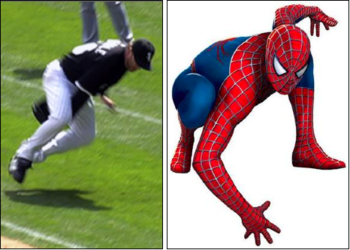 It's not often you see a pitcher get compared to Spider-man, but Mark Burhle knows a thing or two about web work.
In the first game of the season, Burhle made the defensive play of the year by chasing down a dribbler and flicking the ball between his legs with his glove to the first baseman. Spiderman would have been proud of that save.
Brock Lesnar - The Hulk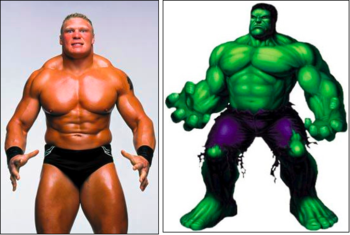 You wouldn't like the Hulk when he's angry.
You probably wouldn't like Brock Lesnar even when he's not angry, but you definitely wouldn't like him when he's angry.
Gina Carano - Wonder Woman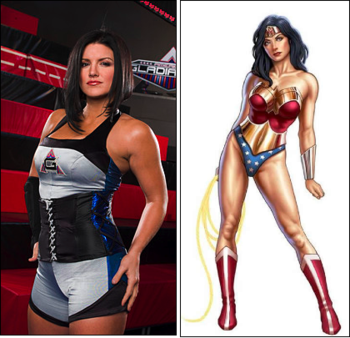 We already saw Gina Carano in a semi-superhero costume on American Gladiators as Crush, but I think she would be better served with this outfit right now.
You know there's a Wonder Woman movie coming down the pipe some time, why not have a woman play her that can kick ass in real life, not just on screen.
Jared Allen - Thor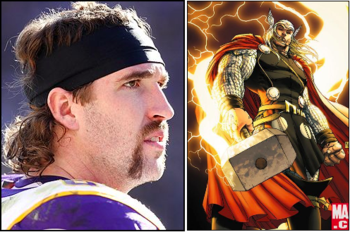 Both are Vikings and are great warriors, but the biggest similarity comes in that beautiful, flowing hair.
So maybe a mullet isn't exactly flowing, but it is beautifully terrible.
Keep Reading