The Top Ten British Exports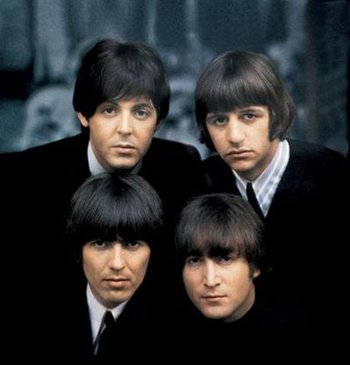 From The Beatles to Ozzy and Sharon Osbourne, the British have always (well not always) gave the U S of A some great exports. Such legends as The Beatles, The Rolling Stones, Oasis and Radiohead to name but a few. Not only in music but film; The Bridge Over the Rive Kwai, Get Carter and The Italian Job to name but a few. But this, this is the list of the Great British Exports in the world of professional wrestling. (And for arguments sakes including Ireland)
Honourable Mention: Les Kellet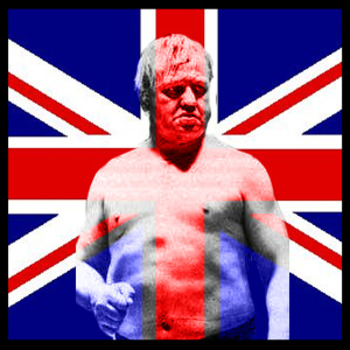 One of the most brutal men within a British ring, the legend of Les Kellet is a good one. He is one of the most influencial men in British history throughout the nineteen seventies. He is synonomous with brutalising his opponents and himself but not with barbed wire but with his fists.
"Once a particularly nasty pig from his farm bit him on the hand and left it horrible and swollen being in a bad mood, he wrestled later on in the day and asked his opponent "either you stamp on my hand or I will stamp on you" his opponent duly obliged leaving puss and blood all over the ring. Now that's a Hardcore legend."
Not only moments like that but the strong son of a b**** survived both world wars and continued to wrestle, now thats hardcore if you ask me.
Number Ten: Giant Haystacks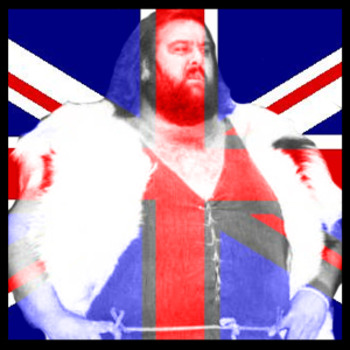 Giant Haystacks is probably the third name I ever heard once I started watching wrestling back in '96. The reason was because of my dad watching wrestling back in the 1970's and then he debuted in 1996 for WCW. I don't remember much after that because I was five at the time, but watching some of the rarer footage you knew he had something special. A mondern(ish) day equivalent would be Earthquake crossed with King Kong Bundy.
Number Nine: Paul Burchill/ Katarina Waters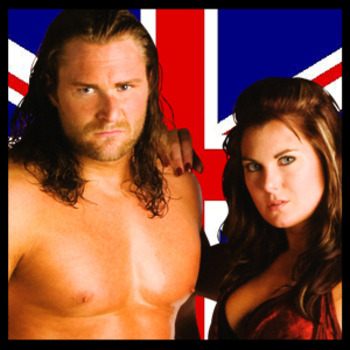 This dynamic duo have made it on to my list through there own achievements and not as the pairing on TV. The only female on the list is Katarina Waters of Katie Lea in WWE fame. She is one of the best female wrestlers to come out the UK wrestling scene in years. In my opinion Kat is up there with Saraya Knight and has edged her out of a top ten spot.
However Paul Burchill has made it through his own hard work, he has paid his dues and deserves a shot in any of the top three promotions in the US. That is the reason why both have made it into my top ten.
Number Eight: Doug Williams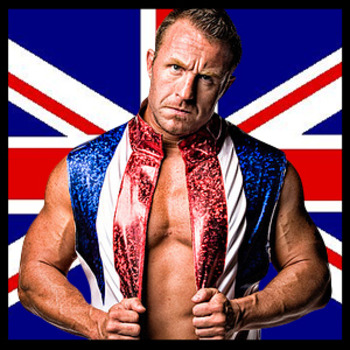 A great in ring worker, Doug Williams has put on British Masterclasses in the past and once with fellow Brit; Nigel McGuinness. He is a sound competitor and has mastered the British style but not only on a singles level. Along with Brutus Magnus he is a former TNA World Tag team champion of British Invasion fame. Also he is a former Ring Of Honour Pure champion which saws his technical qualities within a ring.
A veteran he is at seventeen years a professional, Williams has definately earned his place within these elite ranks.
Number Seven: Robbie Brookside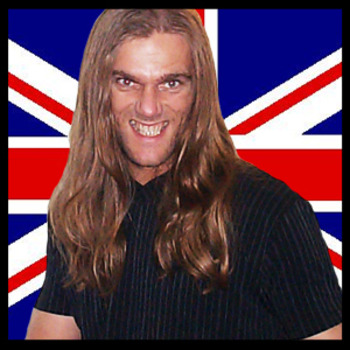 Ok, so this is a wildcard moment. Despite never wrestling for WCW or WWE in the states he has appeared on WWE TV. This qualifies him to be on the list (at least to me he does). Robbie Brookside, arguably one of the greatest mat technicians to come out of the UK. He made his debut back in 1984 and has a pinfall over Chris Jericho. Although he also has a squash loss at the hands of Shane McMahon from Raw. None the less he is a worthy member of my list.
Number Six: Dave Taylor
One of the wrestlers with an up and down past, he has been past from pillar to post in regards to WWE. However he has a strong work ethic and is a great trainer, he opened his own academy: The Blue Bloods Wrestling Academy. He has tried his hands as a wrestler, manager, trainer and was even given a chance at being a road agent for TNA. Taylor has a pinfall victory over Bobby Lashley to his credit alongside fellow Brit; William Regal.
Number Five: Nigel McGuinness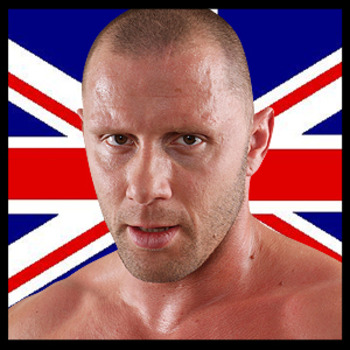 Currently known as Desmond Wolfe of TNA fame, this is the greatest British wrestler of our generation. Think a fine blend of Regal and Dynamite Kid, all rolled into one. A former ROH Pure and World Champion shows how good he is at his craft. For only being pro for only ten years, McGuinness is the second longest reigning Ring Of Honor World champions in history. Now he works for TNA and within two months with the country he had one of the matches of the year for 2009, against Kurt Angle.
Number Four: Finlay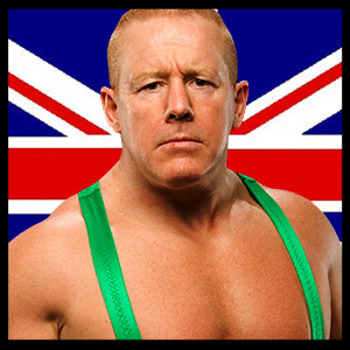 His name is Finlay and he likes to fight, the brawler from Ireland has been in the wrestling industry for thirty six years. He is a former British Heavyweight, WWE United States, WCW World Television and a Common Wealth World Middleweight Champion. His accolades are endless, he has mastered his style and honed it down to a tee. No one can match Finlay when it comes to passion for the fine business he is a part of. This is the reason he is in my top four.
Number Three: Davey Boy Smith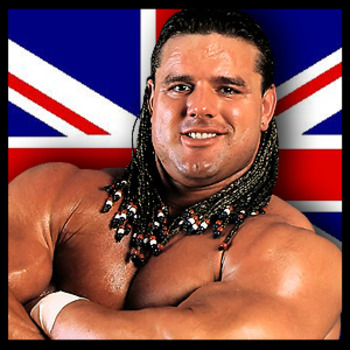 One half of the British Bulldogs and part of the Hart Foundation; Davey Boy Smith is one of the all time greats. No not of the British wrestling scene but of the State side wrestling circuit. This Brit has wrestled all over the world, including Japan (for AJPW and NJPW), America (for WCW and WWF) and Britain famously for ITV's World Of Sport). If you have a chance to watch his early work in All Japan and New Japan, I suggest you do so as it's a masterpiece and shows why he made it to the WWF.
Number Two: William Regal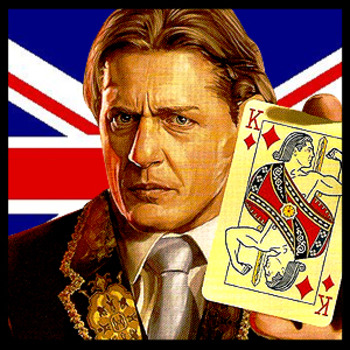 Currently of William Regal fame, Darren Matthews has been in the business for near on twenty seven years. One of the greatest brawlers and technicians to come of of the UK, Regal has been in the United States for eighteen years, competing against some of the best in the business (and some of the worst). But he has never held the WWE, World Heavyweight or the WCW title, which is a travesty. This is a man than is a ring general when he is in the squared circle, and has been able to hold practically the same gimmick for almost ten years. A worthy number two spot.
Number One: Dynamite Kid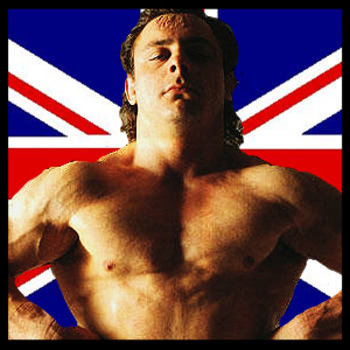 The other half of the British Bulldogs and arguably one of, if not the greatest British professional wrestlers to jump over to the USA. Not only was he tough in the ring but also out of it. He was and will remain one of the toughest Brits to grace a North American ring, Billington has inspired many a wrestler through his shoot abilities.
Keep Reading