Could the Arizona Cardinals Have the NFL's Easiest Schedule in 2010?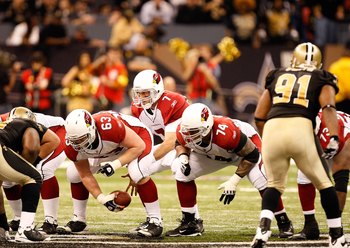 I'm sure you've heard. The 2010 NFL schedule came out today.
The good news?
According to NFL.com, the Arizona Cardinals have the easiest schedule this year!
That could be good...and bad.
The Arizona Cardinals now know when they'll play who they already knew they were going to play.
If that makes any sense.
Anyway, it's never to early to break down the schedule and see where the Cardinals might succeed...or fail.
Let's get at it. After all, the season is only like five months away.
Only.
Week One: at St. Louis Rams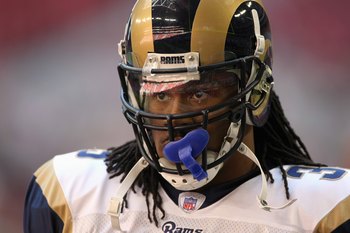 The interesting thing is this schedule reminds me of the good old days when the Cardinals were forced to play their first couple games on the road because of the desert heat.
Either way, starting out against the rebuilding Rams could be a very good thing. The Cards quarterback (I'm going to assume it's Matt Leinart) should have a field day against a bad defense. Ditto for Beanie Wells.
They will, however, have to stop Steven Jackson with their new defense.
If they should lose this game, it could set a bad tone for the rest of the season.
So even though it's the Rams, it's a very important game.
Week Two: at Atlanta Falcons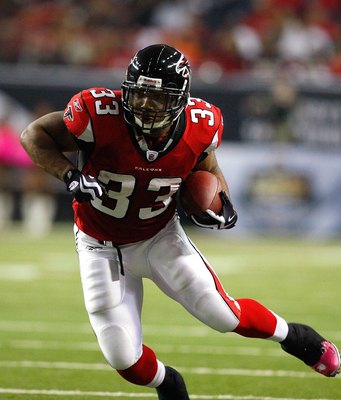 I'm not going to lie. I don't like playing the Falcons.
It's not because of Matt Ryan.
It's not because it's on the East Coast.
Heck, it's not because of Michael Turner.
It's because our jerseys are similar.
Dumb, I know.
But did you ever notice that?
I told someone once that the Cards should go get a black reverse jersey (I now think silver or gray would be better).
His response was, "But then they'd look like the Falcons."
Unfortunately, he's right.
But enough of that.
It's going to be tough going from playing the Rams to the Falcons for Arizona.
Atlanta should be on the rebound this year after suffering through some bad injuries last year.
While the Cardinals could have come off a great game against the Rams, this one has the potential to get ugly if the Cards aren't ready.
Sigh. I'm going to chalk this up as a loss right now...
Week Three: vs. Oakland Raiders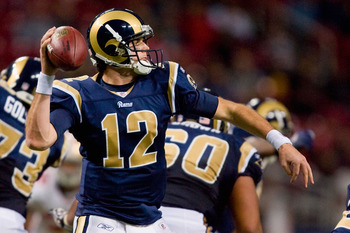 This will be the shortest synopsis.
I don't care if the Cardinals are rebuilding.
They should beat the Raiders, no matter who is starting at QB for Arizona.
Speaking of QBs, the most interesting story coming into this game could be whether Kyle Boller is starting for Oakland yet.
That's right. Kyle Boller.
Excuse me while I roll on my floor. And laugh hysterically.
Week Four: at San Diego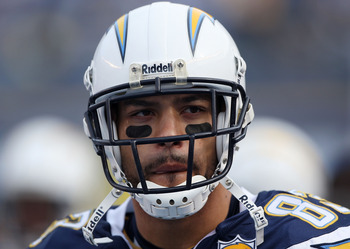 This is where Arizona's schedule turns nasty.
The Cardinals could conceivably come in at 2-1 and be 2-4 in a matter of weeks.
First up come the Chargers, who I'm sure will be starting the season slow like they always do.
So in that sense the Cards could catch them at a bad time.
But I doubt it.
San Diego is just one of those teams you know will be good.
Arizona's pass defense will be put to the test in this one, with Philip Rivers looking for Vincent Jackson and Antonio Gates.
DRC could conceivably hold Jackson in check, but Gates could have a very good game.
Let's hope not. But I'm not circling this as a win.
Week Five: vs. New Orleans Saints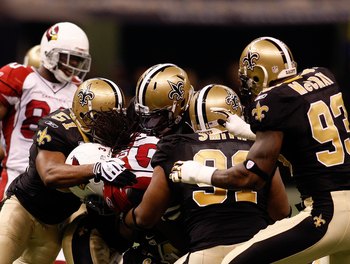 Ah. The chance at revenge.
Wouldn't it be great?
Now, don't get me wrong folks. I've got nothing against New Orleans. That team and city deserved the title last year.
But if there's any team in for a possible letdown, it's New Orleans. (Funny coming from a Cardinals fan, no?)
For one, they're basically the same team that didn't get to the playoffs two years ago.
The NFC South has never had a repeat champ either.

So there you go.
I, however, am not writing this one off as a victory for the Cards.
It's going to be a very tough test. My point is this:
Don't write it off as a New Orleans win either.
Week Seven: at Seattle Seahawks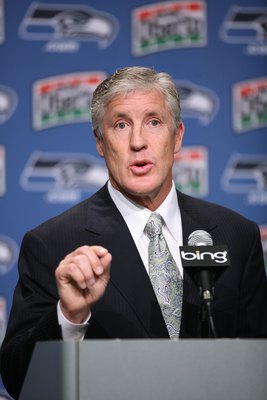 This is a wild card game for sure.
Pete Carroll is a good coach. Not sure if he's a great NFL coach, but he could very well prove me wrong.
This is a big game for the Cardinals in the division. If they are to repeat as champs, they need this game.
Seattle may have their identity by Week Seven and may be improving already.
It's a dangerous game for 'Zona, but hopefully by then, they'll have settled their identity as well.
I'll tentatively call this a win.
Week 8: vs. Tampa Bay Buccaneers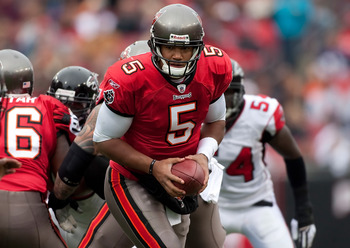 If you're looking for another reason the Cardinals had their schedule ranked easiest, this is one of them.
It's not an easy game for sure. I mean, Tampa beat New Orleans last year fair and square...in New Orleans.
This is actually what I'd call a trap game—the kind that the Cardinals tended to lose through the years.
Hopefully Ken Whisenhunt won't let that happen this time.
Week Nine: at Minnesota Vikings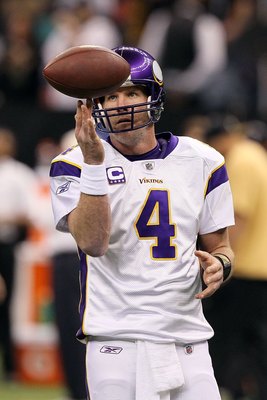 And the fun is over.
Think Minnesota doesn't remember that game in Glendale last year?
Think again.
Brett Favre, should he not retire...er, un-retire...er, retire...will be looking for blood.
He doesn't like losing.
I'm sure Adrian Peterson remembers what the Cards did to him as well.
But Minnesota always has a weak secondary, so if Leinart (or Derek Anderson) is on his game, an upset is always possible.
Not probable, however. I'm chalking this up as a loss.
So midway through the season, I've got the Cards at 4-4.
Week 10: vs. Seattle Seahawks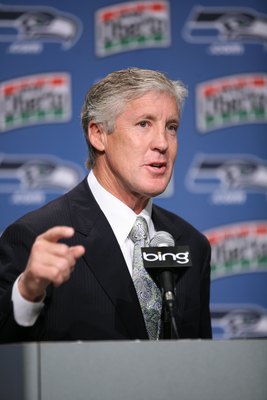 And three weeks later...
Like a bad ex-girlfriend that won't leave you alone, the 'Hawks are back.
But since it's in the desert this time, I'm sure Arizona will leave no doubt.
Week 11: at Kansas City Chiefs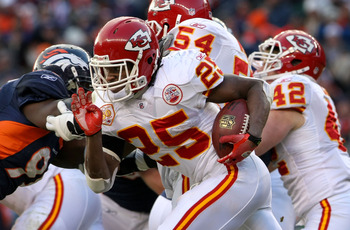 Yet another reason for the easiest schedule rank.
This could be a field day for the offense.
If our defense isn't in tune by now, this game could be the first to 50 points wins.
As well, there will be some exciting running backs featured in this game.
Yes, I am referring to Beanie Wells.
But I'm also talking about Jamaal Charles, making this a very fun game to watch.
Week 12: vs. San Francisco 49ers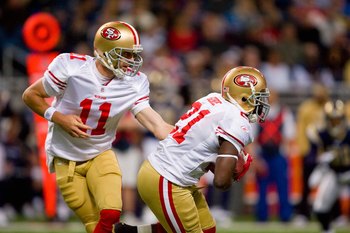 Now this—this will be revenge.
If there's any team that's a threat to the Cardinals repeating as NFC West champs, it's definitely San Fran.
Frank Gore and company will be looking forward to this game, as this game could be for a temporary hold on the division.
Or, looking further down, it could decide the division period, as both teams should finish with anywhere between seven and 10 wins conceivably.
I would hope the Cards learned their lessons last year.
I'm going to chalk it up as a win.
Then again...
Week 13: vs. St. Louis Rams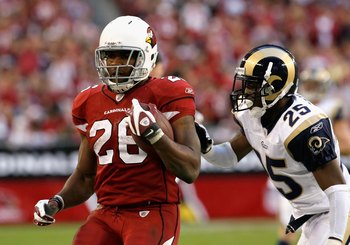 If they didn't win the first game in St. Louis, the Cardinals will definitely be looking forward to this one.
Another probable field day for the offense.
With this, the Cards look like they could be 8-4.
Week 14: v. Denver Broncos
Boy, the schedule makers did the Cards some huge favors.
First, they scheduled the Chargers early in the season, when San Diego tends to falter.
Then, they scheduled Denver late in the season, when they tend to collapse.
Ergo, I'm going to chalk this up as a win, but it's still no gimme. Arizona doesn't typically do well against their northern neighbors.
Week 15: at Carolina Panthers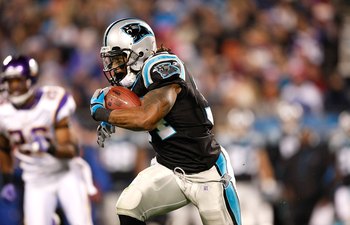 The Cardinals seem to play the Panthers every year, don't they?
The Panthers seem to like it, as they usually beat the Cards.
Even though Carolina could go through some rebuilding this year, I don't think that will keep them from possibly taking out Arizona yet again.
For the Cardinals to win this game, they're going to have to actually out-rush Carolina.
I know that sounds simple, but against DeAngelo Williams and Jonathan Stewart, it's extremely difficult to do that.
Good luck...
Week 16: v. Dallas Cowboys
This is one of the only two weeks that the Cardinals are on prime time television.
Strange for a team that's gone to the playoffs the past two years...
But that's my only complaint with the schedule.
Anyway, Cardinals fans should be jacked for a Saturday tussle with "America's Team."
Remember the last time they came to town?
That would be in 2008, when the Cardinals beat them in overtime on a blocked punt.
Now, the Cowboys have actually gotten better since then, so that should make for an extremely good game.
Too bad it's on NFL Network.
Week 17: at San Francisco 49ers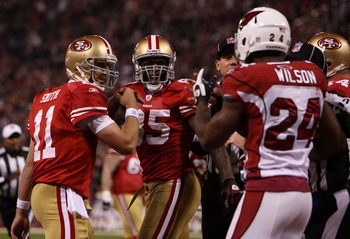 This one very well could be for all the marbles.
Funny thing. I looked at the 49ers schedule as well.
I have them pegged as going 9-6 or 10-5 up until this game, and I have the Cards as going 9-6.
Hmm...
It's an early look at the schedule, and only a fast one at that. I'll break down the Arizona Cardinals' schedule in more detail as the season nears.
But until then, rest in the hope that indeed, your Arizona Cardinals could have the easiest schedule in the NFL in 2010.
Keep Reading

Arizona Cardinals: Like this team?