NFL Draft: Pittsburgh Steelers' 2010 Draft Predictions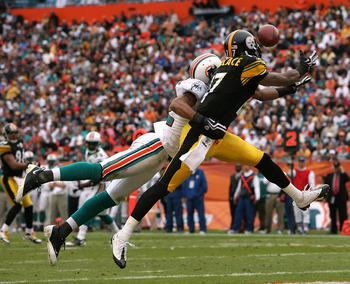 As a Steelers fan, I've been researching receivers and cornerbacks a lot lately, and with good reason. We traded away our former No. 1 pick in Santonio Holmes and suffered the effects of an atrocious backfield with the absence of Troy Polamalu last year. That said, here are my predictions for the first few rounds of the Steelers' 2010 NFL draft.
First Round, Staying Put at 18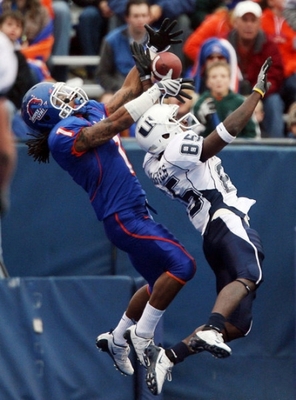 If we stay at 18 and don't move up or back, I'm really hoping we pick up a cornerback like Kyle Wilson. Some experts see us addressing the O-Line by picking up Maurkice Pouncey or receiver position with Demaryius Thomas.
Kyle had an excellent showing at the combine and would instantly upgrade our secondary and help in the punt return game as well.
Another option involves us moving up and grabbing Joe Haden if he manages to make it out of the top 10. I don't see that happening so let's look at a more realistic scenario.
This next slide assumes the Steelers trade back in the first round.
Trading to Early 2nd or Late 1st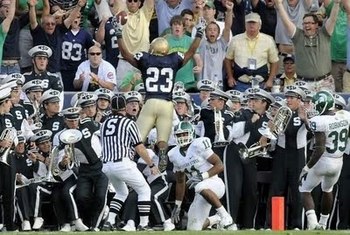 If the Steelers trade their 18th pick in the first round to move back a bit in the first or into the early part of Round Two I'd like to see them pick up Notre Dame receiver Golden Tate.
Tate comes across as having a huge upside and an excellent work ethic. His experience as a former running back makes him an interesting prospect after the catch, and I don't see him causing any off the field problems for the organization outside of the occasional hop into the opposing teams bench.
Assuming the Steelers trade back, I'd like to see them address the secondary with their next pick in the second round. Which brings us to the next slide.
Round 2 (comp for moving back in first): Crimson Corner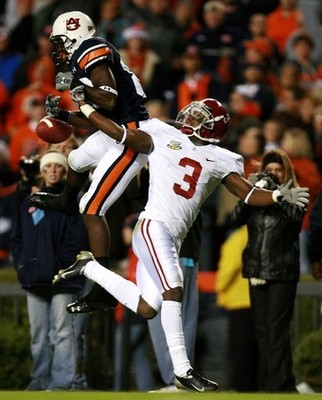 The Steelers need to address their secondary and if they don't go for a corner in the first I like to see them go after Alabama's Kareem Jackson in the second.
He has solid measurables for the position and may end up being be a better value in the second than Wilson is in the first. With the cornerback position addressed, lets move on to our second pick in the second round.
Round 2 (Pick 20): Tim Tebow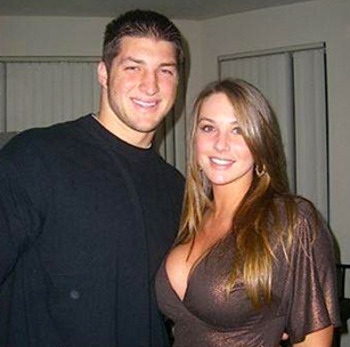 A quarterback who I believe can be groomed into a field general and will have no problems with the ladies, Tim Tebow could be an interesting pick for the Steelers in the second round.
He would have the time to mature into the position. His passion for the game and his willingness to get better have won me over.
And now for my last prediction, and what I think will end up being one of the biggest steals for Pittsburgh in this draft.
3rd Round Pick, First Round Talent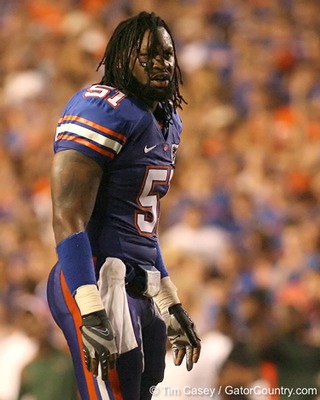 Florida Gators Linebacker, Brandon Spikes is a beast on the field and I don't care what his 40 yard dash time says, he will be a force in the NFL.
If Spikes slips into the 3rd round, my fingers will be crossed in hopes the Steelers pick him up as an eventual replacement for an aging James Farrior.
That's it. I look forward to reading your feedback in the comments section below.
Keep Reading

Pittsburgh Steelers: Like this team?