Cirque de Strikeforce: MMA's Biggest Freakshow Rolls Into Nashville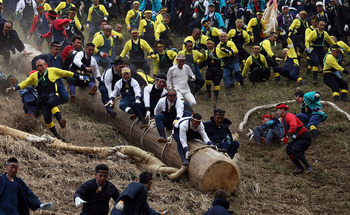 After the debacle of UFC 112, I was so ready to love the show Strikeforce was putting on in Nashville. What's not to like? Anytime you have mixed martial arts with championship belts on the line, it can't be a bad thing–can it? And, unlike their UFC counterpart, it was on television for free.
And then I watched it.
Let me first say, I understand fledgling promotions aren't going to be without their problems. Heavyweight champion Alistair Overeem, who is definitely not on steroids (wink, wink), has not been available to fight in two years because of scheduling conflicts and a hand injury he definitely didn't get in a bar fight. Fine.
Aging, overrated, reclusive Russian fighter Fedor Emelianenko, who I am a huge fan of, can't fight until he clears up some issues with a contract he has already signed. Ok, whatever.
But Strikeforce Nashville was just bad on so many levels.
King Mo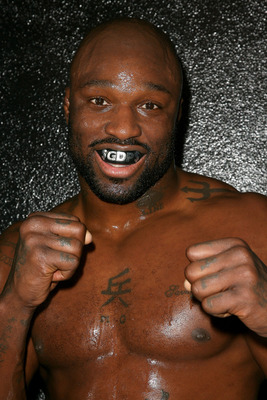 The first fight was between Muhammed Lawal and Gegard Mousasi. For those of you who don't know King Mo, think Quinton "Rampage" Jackson, with better wrestling, less knockout power, and just as much mouth.
King Mo likes to make an entrance. Think something between Apollo Creed's entrance in Rocky IV and a professional wrestling match. Explosions were going off, a girl held an umbrella over Mo's head, and girls danced around him as he walked toward the cage.
Now, regardless of where you stand on such antics, the network cut away to a promo about a quarter of away down the ramp.
It was all down hill from there. Mo quickly realized he wasn't going to get the better of any striking exchanges, so he took Mousasi down again and again.
Mo's cardio seemed to be lacking, and as the fight progressed his mouth hung open and his hands hung at his sides. Frequently, he seemed content to rest in Mousasi's guard without advancing his position. King Mo was a unanimous decision and won the LHW title.
For me, the best part of the fight was after it was over, during the interview. Mo's eye was swollen shut, although he claimed none of Mousasi's shots hurt him. Mo made some odd statement about how he should be on CSI. The crowd booed loudly as Mo told all the haters to go f*** themselves. I am sure the endorsements offers will start any time now.
Gegard Mousasi
Gegard Mousasi's performance was easily the most disappointing of the night. Mousasi had quite an impressive resume going into this fight. He held championships in Cage Warriors and Dream, as well as Strikeforce. His MMA record is 28 wins and 3 losses. Before this fight, he last lost to Akihiro Gono back in 2006.
The UFC has expressed interest several times in regard to signing Mousasi. Before this fight, it was announced he signed a two year contract extension with Strikeforce. None of that mattered.
If Mousasi had a takedown defense, he didn't think to use it against King Mo. He seemed more than happy to throw upkicks and hammerfist from his guard.
Mousasi was regarded as one of the top fighters outside of the UFC. Last night the holes in his game were exposed in a major way.
Melendez vs. Aoki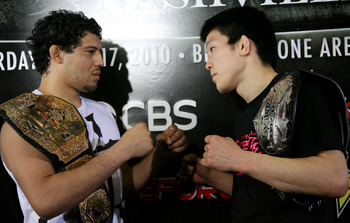 Gilbert Melendez said he had to wait to pull the trigger against Aoki until the last 30 seconds of every round. Unfortunately for the vewiers, rounds last five minutes. In a championship fight, there are five rounds. You can do the math.
Judges scored the fight 50-45 across the board in favor of Melendez.
Jake Shields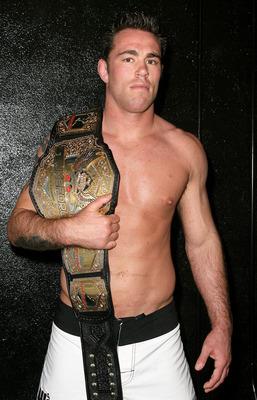 Strikeforce middleweight champion Jake Shields defeated Dan Henderson to retain his title. He wasn't supposed to though, and early in the first round it looked like he wasn't going to.
Shields will never be known as a heavy handed striker, no matter how badly he might want to be. He was rocked early by Henderson but managed to recover and keep him on his back for the remainder of the fight.
The interesting thing about Shields is what happens next for him. It's no secret that Strikeforce, who heavily invested in Henderson, didn't want Shields to win the fight. Shields thinks he is a free agent after this fight, but Strikeforce head Scott Coker says Shields still owes them one more fight.
Many people are speculating, that Dana White, UFC empresario, will snatch Shields up to set up a fight with GSP. Shields should take care, though. The talent pool in the UFC is infinitely more advanced than he is accustomed to with Strikeforce. There are more than a few fighters in the UFC that will challenge him in ways he can't imagine.
Jake is used swimming in a much smaller pond. Only time will tell if he is ready to leave it.
Dan Henderson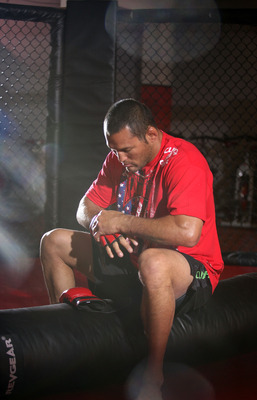 While you have to respect what Dan Henderson has accomplished during his career, he is 39 years old. In his fight against Jake Shields, he looked even older. After his initial display of power it was clear he didn't have an answer for Sheilds' ground game. Which is strange, given Dan's pedigree as an Olympic-level wrestler.
It just goes to show one thing: age is the great equalizer in athletics.
It's high time that fighters started admitting to themselves that once you hit your mid to late thirties, you're too old for MMA. Guys like Dan Henderson and Chuck Liddell do themselves a real disservice when they go out thinking they are gonna handle these younger fighters.
If you think you are going to have a career like Randy Couture, you have to go out with a game plan. You can't just rely on the power of your strikes to get you through like you did back in the good old days.
Jason Miller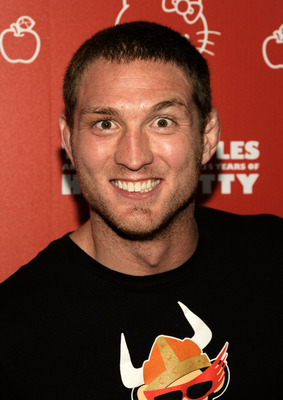 This seems like a decent place to recap some of the more glaring issues with the Strikeforce: Nashville telecast.
First of all, the editing was bad. When a promotion and its fighters goes to all the trouble to stage these elaborate entrances and you cut away before they are over, it sucks.
Regardless of where you stand on the dancing girls and fireworks and their place in MMA, guys like King Mo and clown prince Jason "Mayhem" Miller place a lot of importance on their entrance into the cage. King Mo even told interviewers he paid several hundred dollars for the umbrella we got to see for two seconds.
Secondly, and I know a lot of casual fans wish it didn't, but MMA matches often go to the ground. So when a fight makes a transition that you miss because the camera is in the wrong place, it just makes your production seem like amateur hour.
Third, Frank Shamrock should not be allowed to commentate on fights, not now, not ever. He is bad at fighting and even worse at broadcasting. Fights aren't supposed to be about how much the commentator hates a particular fighter.
Whoever had the idea to use EA Sport's upcoming MMA title to illustrate stylistic matchup before fights should be fired. It looked strange and just didn't work.
Sadly, the fights were often repetitive and boring. When you're putting together a fight card and hoping to win new converts to the sport, you have to do better than that. Strikeforce is only putting on a few shows a year as compared to the UFC. Numbers just aren't on their side. If they put on two bad cards in a year it hurts them a lot more.
Lastly, allowing Jason Miller to get jumped on national television probably isn't a good idea.
Nick Diaz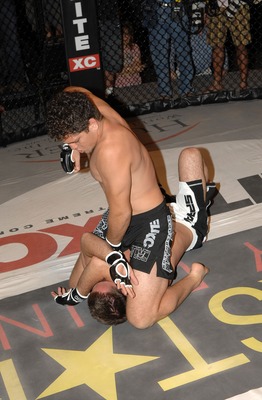 I know Jake Shields and the Diaz brothers are friends, but allowing Jake Shields to be cornered by Nick Diaz was a huge mistake.
First of all, if Strikeforce didn't know their welter weight champion is a street thug, they do now. Diaz has a long history of douche baggery. Let's look back, shall we?
Nick tested positive for drugs. Not the performance enhancing type either. Nick Diaz smokes blunts because he likes to keep it real.
Nick has had numerous run-ins outside the ring. Who remembers when he decide to continue his assault on Joe Riggs at the hospital, in the emergency room?
Let's not forget Nick's professionalism when he showed up for his Elite XC match against Muhsin Corbbery—a mere 9 lbs. over the 160 lbs. limit.
Or how about when he ruined K.J. Noons' postfight celebration? Nick showed up like Miller did after Noons' victory. But, unlike Miller, Diaz showed up with his entourage in tow. He was wearing trunks and gloves. He called out Noons for being afraid, and after an altercation that made the assault he and his thugs put on Miller at last night's event look tame, he happily threw up gang signs as they exited the arena.
I guess that's ok because Nick and Noons aren't really homies.
Nick can crow all he wants about how he should be fighting GSP, but until he grows up and puts down the blunts, he just doesn't deserve it.
And after the recent revelation that fellow Strikeforce fighter Mike Whitehead is wanted on charges of sexual assault and cultivating marijuana, Strikeforce might want to start policing itself.
But, that's just my opinion.
Keep Reading