Future Stars?: Comparing The Top 2010 Draft Picks to Current NFL Stars
As all sports fans should know and likely know the NFL draft is Thursday! I am excited and everyone should be excited. This is an article based on the up and coming top draft picks to the best players in the NFL at their particular position. So when NFL fans see their team pick they can see who they could get out of it in the next couple years.
Ndamukong Suh Star Comparison: Kevin Williams, DT, Minnesota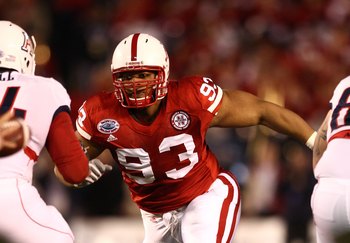 Ndamukong Suh is my top player on my draft board in the whole entire draft he has the size and strength to be a star immediately. I think Suh is most like Kevin Williams is because Suh is the best defensive tackle in the draft and Kevin Williams is the best defensive tackle in the NFL. So if your team picks Suh (which will likely be Detroit) you are getting a player in the Kevin Williams mold.
Eric Berry Star Comparison: Ed Reed, S, Baltimore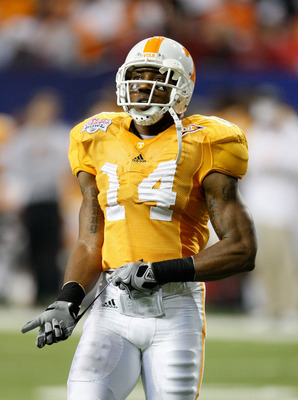 Eric Berry is the top defensive back prospect in the draft and in my opinion the best defensive back to come out in years. Eric Berry is most like Ed Reed because they both have almost the exact same size 5'11 200 lbs., and most defiantly they both have the ball hawking ability like no other players. So when your favorite team picks Eric Berry say hello to (future) Mr. Reed.
Gerald McCoy Star Comparison: Tommie Harris, DT, Chicago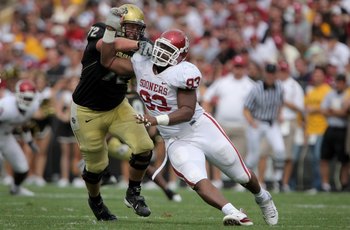 Gerald McCoy is the second best defensive tackle in this draft and the third best player on my draft board. McCoy is just like Chicago's Tommie Harris because they are both from Oklahoma and they are both very lean defensive linemen they are not out of shape at all compared to most defensive tackles in the NFL. McCoy will likely go to Tampa Bay and they are getting a player in the Tommie Harris mold.
Sam Bradford Star Comparison: Philip Rivers, QB, San Diego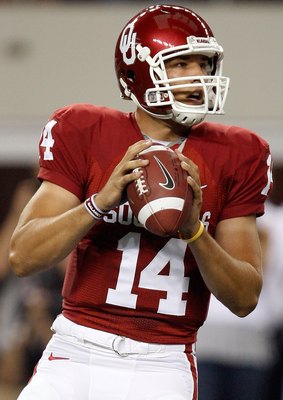 As all NFL fans should know is that Sam Bradford will likely become a St. Louis Ram by 6:40 PM (central). Bradford is most like Philip Rivers because they are both in the creme of the crop when it comes to quarterbacks Bradford has the accuracy and passing abilities that remind me exactly of Rivers.
Bryan Bulaga Star Comparison: Joe Thomas, OT, Cleveland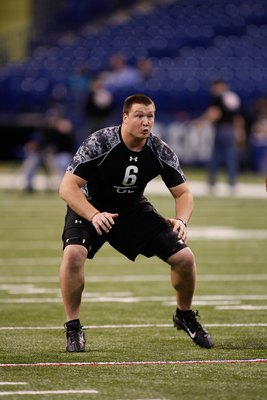 I do not think Bryan Bulaga is the top offensive tackle in the draft, but he is defiantly one of the best. Bryan Bulaga is exactly like Joe Thomas they look a like, have the same size 6'6 320, and are both outstanding offensive linemen. Bulaga is arguably the best run blocker and thats what Joe Thomas is. If your team gets Bryan Bulaga you just might get Joe Thomas.
Taylor Mays Star Comparison: Adrian Wilson, S, Arizona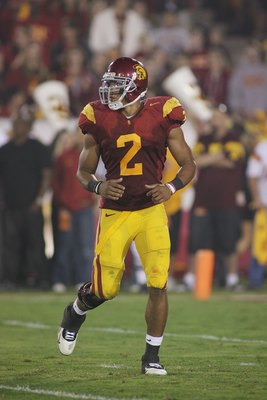 Taylor Mays is a freak athlete he is the defensive back version of Maryland's Bruce Campbell. Like Adrian Wilson, Taylor Mays is tall standing 6'3 and they are both crazy athletes. In my opinion Adrian Wilson is the best strong safety in the NFL posting up sacks and interceptions. Mays and Wilson both have high tackle numbers, but Mays isn't as a ball hawk as Adrian Wilson. When your favorite team picks Taylor Mays you aren't getting a bust you are getting an under coached Adrian Wilson.
Rolando McClain Star Comparison: Karlos Dansby, ILB, Miami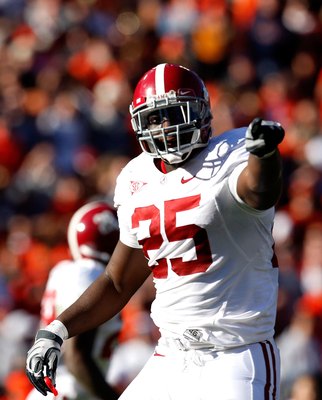 Rolando McClain is what I call a boss, McClain is one of the most NFL ready players in the draft making All-American teams and National Championships in college. Rolando McClain is most like Karlos Dasby because they are both hard hitters, can get interceptions, and sack the pretty boys. McClain and Dansby both have about the same size standing 6'4 250 lbs. So when your favorite team drafts McClain you are getting a very underrated linebacker who is great.
Keep Reading