Kansas City Chiefs: 2010 Final Mock Draft Version 5.0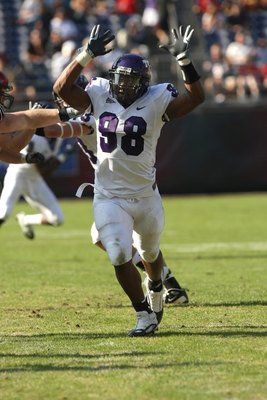 It is finally time for the NFL Draft it is coming up this coming Thursday and its time to make some final mock draft finishing touches. The debates on who to will continue on whether for the Kansas City Chiefs to take Eric Berry, Bryan Bulaga, Trent Williams, and even Rolando McClain at number five. I know who I want and I know who the perfect choice is for the Kansas City Chiefs.
Round 1, Pick No. 5: Eric Berry, S, Tennessee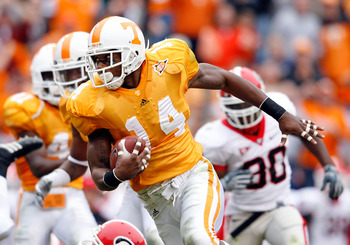 Eric Berry might be the ultimate pick he is fast, he can tackle, he can hit hard, and he has good ball instincts. People say drafting a safety this high is a bad idea it isn't Eric Berry is the best defensive back to come out in years and the Chiefs can't pass up on him. I was looking at something saying the Chiefs have had the slowest defense in years I agree so drafting Berry would fix that up.
Round 2, Pick No. 36: Jerry Hughes, OLB/DE, TCU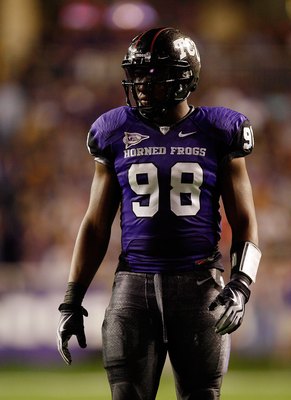 There has been a lot of speculation that the Chiefs really like Jerry Hughes, I can't blame them. Jerry Hughes is getting under looked he is an outstanding pass rusher and is first round talent available in the second round. Hughes could be coached up by Mike Vrabel and could ultimately be a third down linebacker as I see it. Grabbing Eric Berry and Jerry Hughes in the first two round could turn around a slow defense.
Round 2, Pick No. 50: Vladimir Ducasse, OT/OG, UMass
Vladimir Ducasse is a very high prospect on Scott Pioli's list having multiple visits with him. Ducasse could play any where on the offensive line he could compete with Branden Albert for the left tackle spot and who ever loses goes to right tackle. The only problem about Ducasse is his height I still don't know if 6'4 is tall enough for a left tackle.
Round 3, Pick No. 68: Anthony McCoy,TE, USC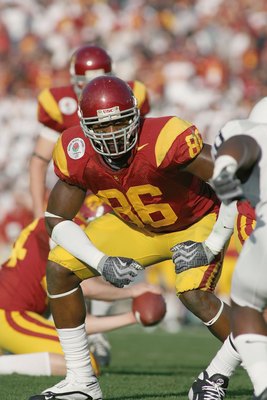 Like I have said in previous mocks I really like Anthony McCoy his catching skills and most defiantly his blocking skills are superb. McCoy and Leonard Pope could make a great double tight end setup. Again, like I have said in other mock McCoy is the best blocker in this draft and could really sure up as a starter.
Round 4, Pick No. 102: Torrell Troup, NT, UCF
Torrell Troup is like Tim Tebow you don't know where he will fall some people say he will go in the 2nd round and the 3rd round and I think it would be a steal to get him in the 4th round. I think Kansas City will draft a nose tackle later in the draft (like round 4) because of the recent reports of Glenn Dorsey trying nose tackle, but I would much rather have Dorsey at defensive end.
Round 5, Pick No. 136: Jordan Shipley, WR/SR, Texas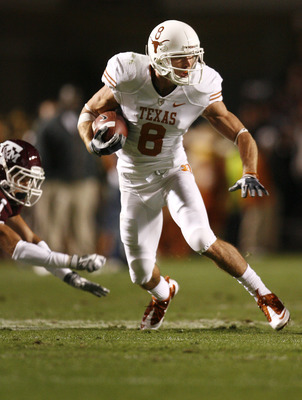 Jordan Shipley's draft stock is falling like a rock and I am not totally sure why. Getting a starting slot receiver in Shipley in round five could be one of the Chiefs best draft stories of the day besides that number five overall pick. Jordan Shipley is a Todd Haley type of guy and a Scott Pioli guy having similarities to Wes Welker.
Round 5, Pick No. 142: Eric Olsen, C, Notre Dame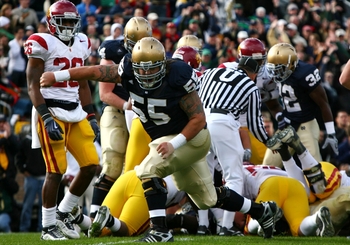 This pick could really happen Eric Olsen could reunite with former coach Charlie Weis and Olsen also had a meeting with the Chiefs. Eric Olsen is a tough as nails player and goes beyond the whistle. Olsen could be a stater some day next year if the Chiefs don't retain Casey Wiegmann or even this year if he proves himself worthy.
Round 5, Pick No. 144: Larry Asante, S, Nebraska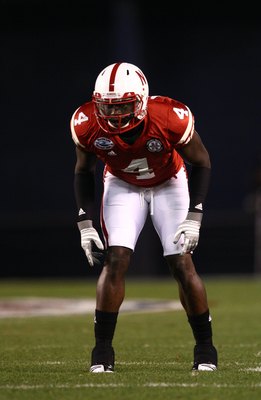 Larry Asante is a very underrated player projected to go any where from the fourth to fifth rounds. Asante could add some depth behind the Chiefs newly founded defensive backfield led by Eric Berry and Brandon Flowers.
Keep Reading

Kansas City Chiefs: Like this team?