LOOGy-Worthy Lefties Mitch Stetter Won't Be Facing Over the Next 10 Days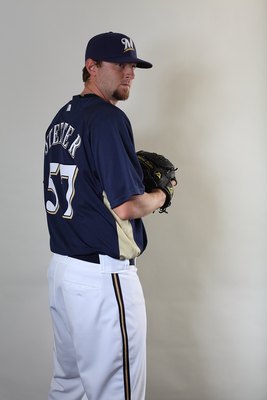 The Milwaukee Brewers optioned Mitch Stetter down to the minor leagues this week to make room on the 25-man roster for Jeff Suppan's return to the rotation.
While this does leave the Brewers with two left-handed pitchers in their bullpen, it does not afford them the luxury of a LOOGy.
(LOOGY is a left-handed specialist who specializes in getting left-handed or poor right-handed switch batters out)
Chris Narveson has been pitching quite a bit in relief and both he and Manny Parra aren't exactly quick to warm up.
The following images are of the men that, should the situation warrant it, the Brewers would be well-served to have Stetter available during the required minimum length of time that he must remain in the minors.
Adam Dunn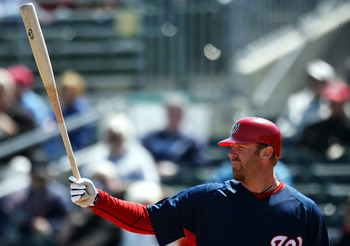 The "Donkey" has been called country strong.
That's an understatment. He hit a home run to the Dew Deck at Miller Park.
That's a LONG way.
Dunn has also been labeled as a member of the 3TO club. When he gets a hold of one, though, it stays hit.
If the game is on the line late, Dunn is the textbook case of where a lefty-on-lefty matchup would favor the Brewers.
Garrett Jones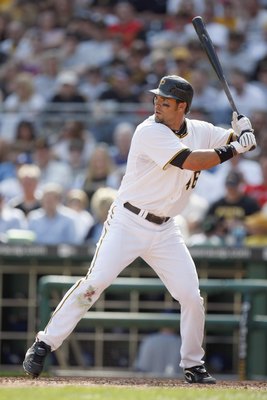 Breaking into the league last year with an incredible display of power, both in frequency and distance, Jones has quickly established himself as the biggest threat in the Pittsburgh lineup.
At crunch time, if Jones is due up with ducks on the pond, or in a one-run game, I'd much rather take my chances with a different look from the left side of the mound as opposed to sending a righty up there.
After all, Jones has hit RHP at a .306 clip over is career while struggling against LHP to the tune of a .195 average.
Ryan Church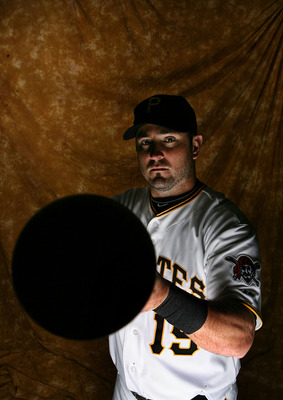 While Garrett Jones is the biggest threat in the Pirate lineup, Ryan Church has hit his fair share of home runs over his career.
His batting average drops 33 points to .241 when facing a lefty pitcher and his slugging plummets by over 80 points (.463 to .380). Plenty of evidence that you'd want a LOOGy on the mound.
Kosuke Fukudome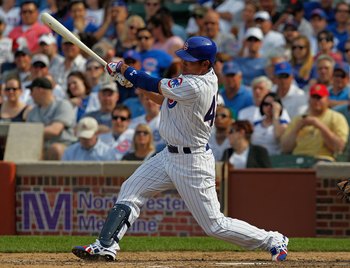 It's true that Fukudome isn't exactly a power hitter but as evidenced by his clutch hit off of LaTroy Hawkins this past week, he's still a tough out...at least in April
Mike Fontenot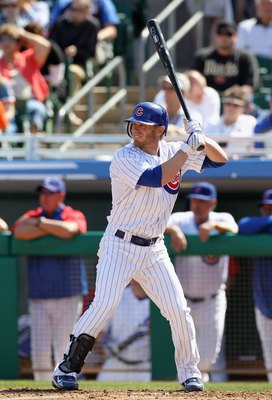 Mike Fontenot makes Kosuke Fukudome look like Hideki Matsui, I get that, but there aren't many peskier hitters in the Cubs lineup.
A left-handed pitcher late in the game with runners in scoring position makes Fontenot go from having a .274 average to a much better .232 rate.
Keep Reading

Milwaukee Brewers: Like this team?