2010 NBA Playoffs Predictions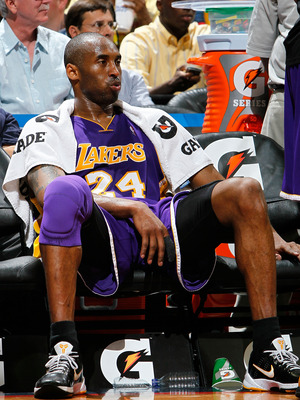 With the NBA playoffs beginning tomorrow, I thought I'd post my predictions on how I think this will all turn out, and I will predict how many games each series will last and explain why I think each team I picked in the series will win. I'd love to hear your feedback, so leave some comments and tell me what you think.
Lakers vs Thunder: Western Conference First Round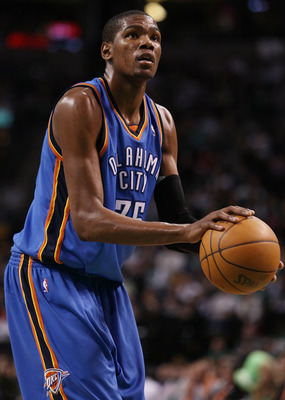 Lakers over Thunder in five.
The Lakers struggled at the end of the regular season, but they still have the playoff experience that the Thunder don't. They're in the playoffs for the first time. The only position the Thunder is superior at is point guard with Russell Westbrook, but they have too little depth to make it past the first round. We will be seeing a Kobe Bryant-Kevin Durant matchup. Kobe and Durant will both likely finish in the top three in MVP voting, assuming LeBron James wins it.
Mavericks vs Spurs: Western Conference First Round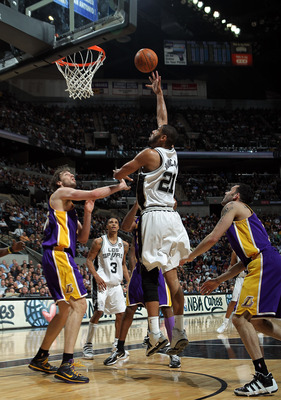 Mavericks over Spurs in six.
Tony Parker appears to be healthy for the playoffs, and Manu Ginobili has been performing greatly, but the Spurs are old, and there's just no stopping Dirk Nowitzki. Jason Kidd has great leadership skills and is an all-around great point guard. Trading for Caron Butler was a great move for the Mavericks, and the Spurs just won't be able to hold up against the Mavericks with their defense on the decline.
Suns vs Blazers: Western Conference First Round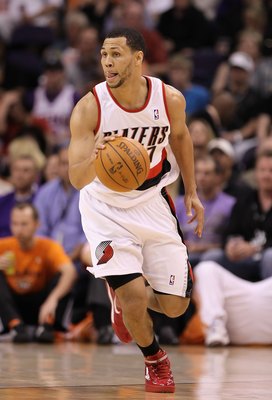 Suns over Blazers in six.
Brandon Roy isn't healthy, so I'm giving the Suns the edge on this one. Amare Stoudemire and LaMarcus Aldridge will be a great matchup though, and the Blazers have good defense, so this will be a close series, but the Suns have a better point guard in Steve Nash.
Nuggets vs Jazz: Western Conference First Round
Nuggets over Jazz in six
This will be a great point guard matchup between Chauncey Billups and Deron Williams, but the Nuggets will come out on top with the better supporting cast including Carmelo Anthony, and Carlos Boozer may not be healthy for the start of the series.
Cavaliers vs Bulls: Eastern Conference First Round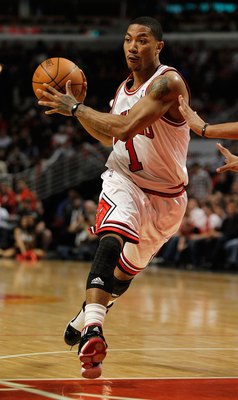 Cavaliers over Bulls in five.
The Cavaliers are really determined to win an NBA title, and the Bulls won't be able to handle the likes of LeBron James. Derrick Rose is a great point guard, but the Bulls don't have much else going for them.
Magic vs Bobcats: Eastern Conference First Round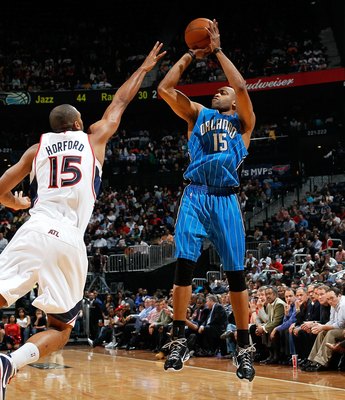 Magic over Bobcats in four.
The Bobcats are in the playoffs for the first time, and they have to face Dwight Howard, who is possibly the best defender in the NBA, and he can score, rebound, and block shots well too. This will be a learning experience for the Bobcats.
Hawks vs Bucks: Eastern Conference First Round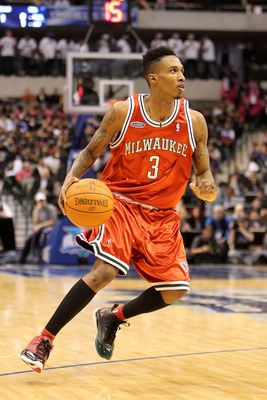 Hawks over Bucks in four.
The Bucks won't have Andrew Bogut in the series, and that will be a problem. Brandon Jennings is a terrible shooter with 37 percent in the regular season. He'll have an even bigger challenge being in the playoffs for the first time now that he doesn't have Bogut.
Heat vs Celtics: Eastern Conference First Round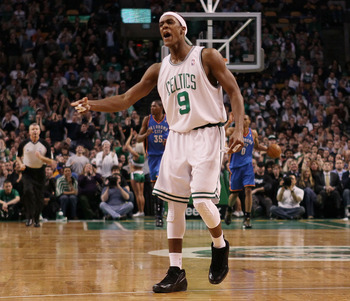 Heat over Celtics in seven.
The Celtics were once dominant, but now Paul Pierce, Ray Allen, and Kevin Garnett are aging and declining, and Dwyane Wade is still one of the greatest players in the NBA. He will carry them over the Celtics, and if Michael Beasley steps up, the Heat will be an even bigger threat, but either way, this will be a close series.
Lakers vs Nuggets: Western Conference Semifinals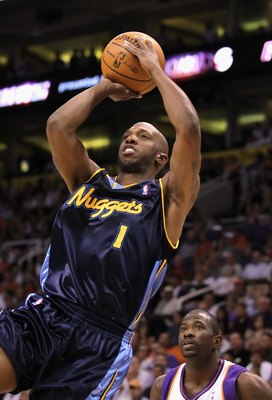 Lakers over Nuggets in six.
In a rematch of last year's Western Conference Finals, the Nuggets won't be as dominant as last year since Billups appears to be wearing down, and they don't have very much to offer on the bench.
Mavericks vs Suns: Western Conference Semifinals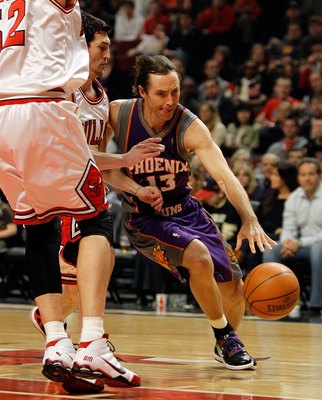 Mavericks over Suns in seven.
This will be an epic point guard matchup between Jason Kidd and Steve Nash and a power forward matchup between Dirk Nowitzki and Amare Stoudemire. This will definitely be a seven-game series, but I think the Mavericks will come out on top since Nowitzki has a slight edge over Stoudemire and they have a deep bench with Jason Terry.
Cavaliers vs Heat: Eastern Conference Semifinals
Cavaliers over Heat in five.
The Heat will prevail over the Celtics, but when they face the Cavaliers, they'll collapse since they don't have much other than Dwyane Wade, and the Cavaliers have a deep bench.
Magic vs Hawks: Eastern Conference Semifinals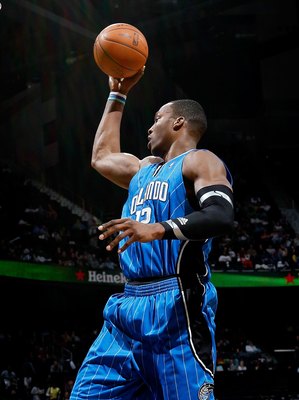 Hawks over Magic in seven.
This will be a close series, but I think the Hawks will prevail. Al Horford and Joe Johnson are both underrated. Horford is an excellent rebounder and can score. Johnson scores a lot, and he can get rebounds and assists. He's definitely better than Jameer Nelson, and Horford will provide Howard with a challenge since he's a great defender.
Lakers vs Mavricks: Western Conference Finals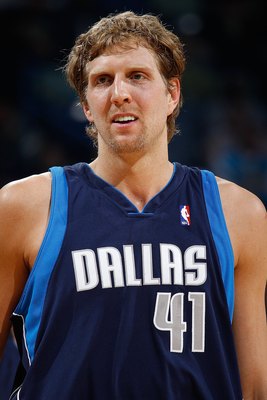 Lakers over Mavericks in seven.
If any team will upset the Lakers, it will be the Mavericks. I'm still picking the Lakers based on playoff track record though. The Mavericks are known as choke artists. They even lost in the first round when they were a number one seed once. This will be a close series though. Dirk Nowitzki will be difficult for Pau Gasol to defend. Kobe is an excellent defender too and should lead the Lakers back to the NBA Finals.
Cavaliers vs Hawks: Eastern Conference Finals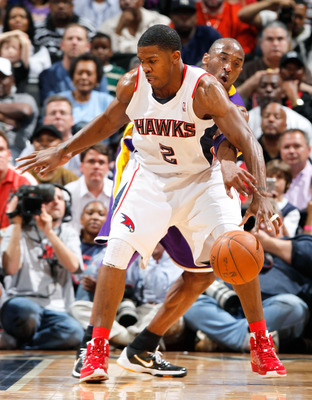 Cavaliers over Hawks in six.
The Hawks may upset the Cavaliers, but I don't think they will since LeBron is on fire, and Mo Williams has improved. The Hawks don't have as good of a bench as the Cavaliers.
Lakers vs Cavaliers: NBA Finals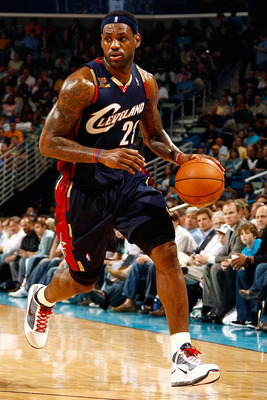 Lakers over Cavaliers in seven.
NBA fans have been waiting to see a Kobe-LeBron NBA Finals, and they'll get that this year. The Cavaliers traded for Antawn Jamison and have a deeper team than last season, but finishing with the best record in the regular season is never a guarantee to win a championship as they learned last season. This will be an epic matchup, but what will propel the Lakers to another NBA title is their superior free throw shooting. LeBron is a terrible free throw shooter, and the rest of the team isn't so great either. The team percentage is 72. Shaq definitely doesn't help matters with that.
Keep Reading