Top Ten Announcers Working Today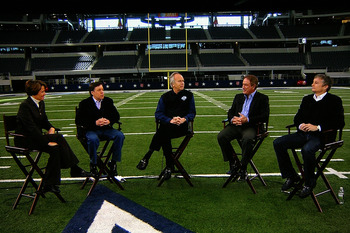 I recently did a Top Ten List on my least favorite announcers. In an effort to make myself a better person and stop focusing on negativity so much (ok, these are my wife's words, but she's right), I decided to do a Top Ten List of my favorite sports announcers.
For the sake of clarifying "announcer", this list includes play-by-play guys (and gals), color analysts, studio guys (and gals) and on air reporters. Basically anyone on national television with a mic in their hands.
#10 John Miller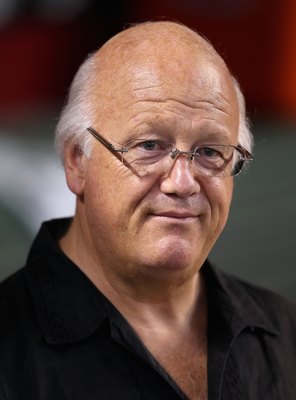 Nobody working today is as smooth and confident calling a baseball game as the veteran Miller.
#9 Mike Emrick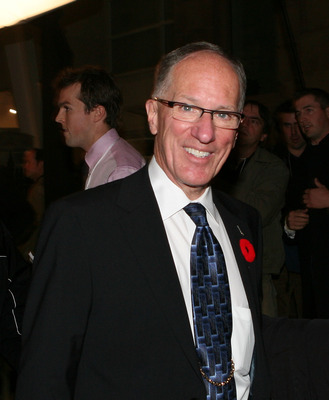 Emrick is to hockey play-by-play as John Miller is to a baseball broadcast. Smooth as a gravy sandwhich.
#8 Nick Faldo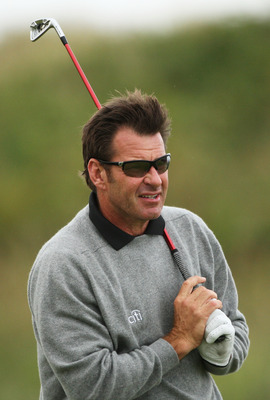 Unusally direct and unbiased for a former player, Faldo knows golf and knows how to tell us about it.
#7 Mary Carillo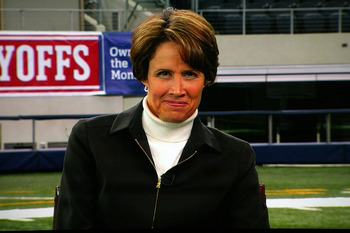 In a world dominated by the male of the species, Carillo deseerves to be on this list. She is easily the best female broadcaster in the history of the medium. When she works with Johhny Mac it is as entertaining listening to them as it is watching the match. Her stuff during the recent winter Olympics was the best thing NBC did during their coverage.
#6 Troy Aikman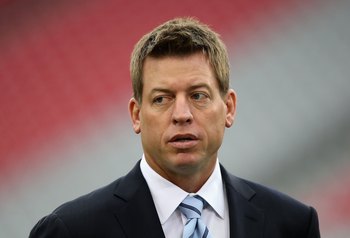 Not many hall of famers can turn the trick of being a great announcer, but Aikman has done it. His analysis is as good as any working in the NFL.
#5 Marv Albert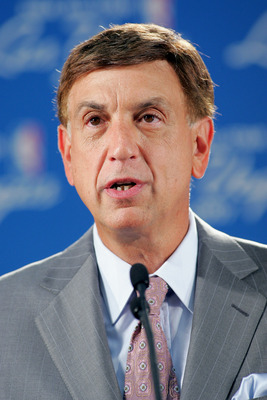 He still calls a basketball game better than anyone.
#4 Ted Robinson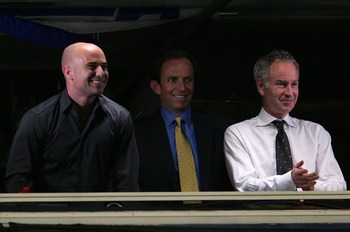 That's Ted in the middle between those 2 tennis players no one has ever heard of. Robinson is brilliant on a tennis broadcast, and does baseball and college basketball, as well as football, quite well. A jack of all trades who has always been totally under used.
#3 Bob Costas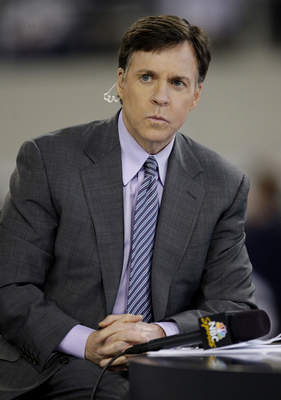 You either love Bob or....well, you don't love Bob. I love Bob. He is as good an interviewer as we've ever had, and terrific in studio. His baseball play by play is relaxed, understated and very, very good.
#2 Al Michaels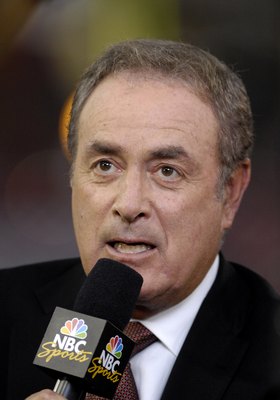 Do you believe Al Michaels should be on this list! Yes!
#1 John McEnroe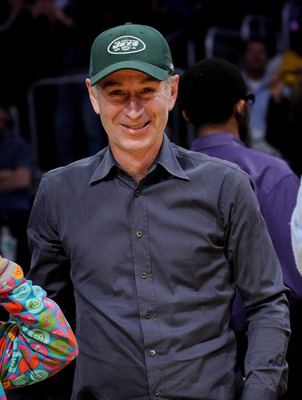 Nobody..... I mean nobody, tells it like it is like Johnny Mac. And of course, he knows where of he speaks. When McEnroe and Ted Robinson do a match together, it is usually nothing less than briliance.
Keep Reading