2010 NBA Playoffs: A Complete Atlanta vs. Milwaukee Breakdown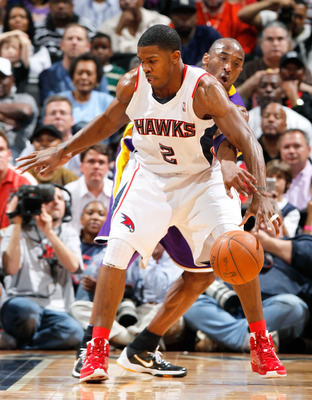 The good folks at ESPN might cringe at the thought of this potential ratings snoozer, but if you're a fan of good basketball, this is a series to keep an eye on.
Looking for superstars to gawk at in the fourth quarter? With Hawks guard Joe Johnson, you have just that.
Want to see rookies playing beyond their years? Then Bucks guard Brandon Jennings is your guy.
Have an uncontrollable urge to watch pure athleticism wrapped in a 6'9" frame and headband? Meet Atlanta forward Josh Smith.
All that said, if this Eastern Conference first round match-up isn't good enough for the networks, well, that's just too bad.
Recent History
Though the Hawks—2-1 vs. the Bucks in the regular season—come into this showdown with an air of awesomeness about them, the Bucks know the series won't be a one-sided contest.
In fact, in the three meetings between the two this year, games were decided by an average of just five points.
Milwaukee center Andrew Bogut was out with an elbow injury for the last encounter on April 12. The Bucks showed grit all four quarters, but still ended up losing, 104-96.
Playing with heavy expectations (the Hawks) and heavier hearts (the Bucks), there's absolutely no reason fans shouldn't expect a similarly hard-fought postseason series.
Who's Hot, Who's Not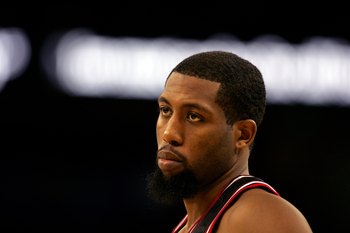 Atlanta Hawks The better question for the Birds might be, "Is anyone not hot?" Over the past month, everybody seems to be scorching in Hotlanta.
Likely Sixth Man of the Year Jamal Crawford has led Atlanta in scoring three of the past five games. Center Al Horford had a double-double in five of his last six contests, and the always steady Johnson tallied 31 points against the Bucks a week ago.
As for Mike Bibby, well, Bibs might be the only lukewarm member on the squad, what with his meager 11.8 points and 2.5 assists over the past five games.
Milwaukee Bucks Jennings' electric rookie season was the reason for most of the Bucks' early attention. However, the excitement surrounding the team's second half has to be credited to guard John Salmons.
Over the first two weeks of April, Salmons averaged nearly 20 points a night and has had eight occasions of 25-plus since St. Patty's Day.
On the flip side, luck has not been with Jennings for a while now. Though he's had a couple of 20-point explosions, his marksmanship has shown little pop of late. Recent 4-for-17 and 8-for-23 nights just won't cut it this time of year.
Atlanta's Keys To the Series
There's no denying the fact that a combined 45 points needs to come from Johnson and Crawford every game for these Hawks to be fully effective. And honestly, against the undermanned Bucks, that might be enough to cruise in this series.
However, if this young team is to make a real statement and truly show it expects to make the conference finals, Smith has to keep being the stat-stuffing headache he's been all season to the opposition.
Over the last month and a half, J-Smooth's averaged about 15 points, eight boards, and four assists. Anything resembling that over the next week and the Bucks will be stopped pretty quickly.
Milwaukee's Keys To the Series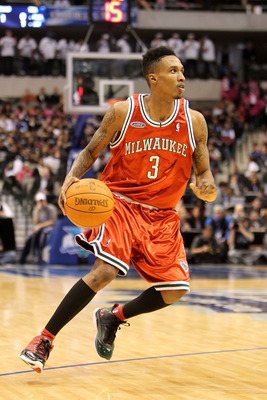 Jennings' inconsistencies have been well-documented. For all the 55-point heroics, the 20 year old has had a couple of two-point head-scratchers too.
If Milwaukee's to shock the hoops world in this No. 3 vs. No. 6 affair, Jennings and the spotty Carlos Delfino and Luke Ridnour must play with a renewed sense of concentration.
And while we're on focus, the emotional channeling this team's shown in the wake of Bogut's season-ending injury has been nothing short of inspiring.
Kudos to Milwaukee head coach Scott Skiles for keeping these Bucks from, well, buckling. Even more props to him if he can get the bunch to remain as one through this tough opening fight.
Series Prediction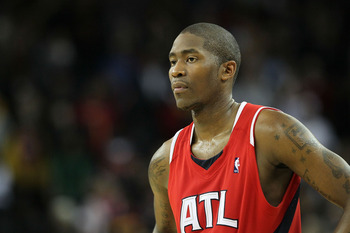 While some critics have called for this battle to go six or even seven games, a long exchange between the two simply won't happen.
The Hawks have too much offense, too much energy, and too much of a home court edge to let Milwaukee stay around longer than absolutely necessary.
Salmons and Co. will put up an admirable fight, much like they've been doing since the All-Star break. It just won't be enough to keep the Atlanta Hawks from soaring into the next round. Atlanta in 5 Games
Keep Reading

Milwaukee Bucks: Like this team?