Those Women Would Not be Divas in Today's WWE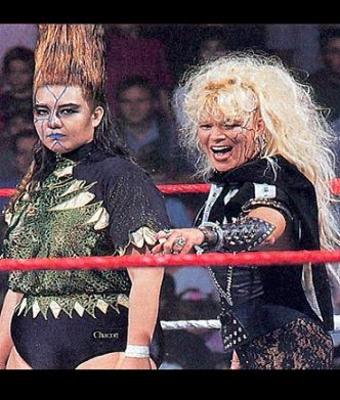 Some of the best wrestling ladies would never be considered to become a Diva in nowadays WWE standards.
Currently, the WWE marketing department presents the Divas as ''Sexy, Smart, Powerful.'. As you see, the word ''sexy'' comes first.
With few exceptions, such as Vickie Guerrero who's not an actual wrestler or Beth Phoenix and Natalya who look like real women, the Divas are just eye candies with some athletic abilities.
There has been a lame story line with the fat Mickie James; come on, are you kidding me? Mickie James is not fat; she is, along with Beth and Natalya, one of the only three female wrestler to look like an actual woman.
You probably think I'm a woman behind a man's name, but no. I'm a real man who enjoy watching hot sexy women as any man; but if I want to watch eye candies I'll go on Internet. Why can't we get real women wrestlers?
Chyna was not exactly sexy, but at least she was entertaining; same with all the women on the coming slide. Many of them didn't have a super sexy-perfect-body, but they were still beautiful women.
They maybe don't have the sexy of the ''Sexy, Smart, Powerful'' but they were amazingly smart and powerful (more than most of today's Divas).
Now, get ready to check out who are those super women who once dominated the WWE Women's Division...
''Sweet'' Sapphire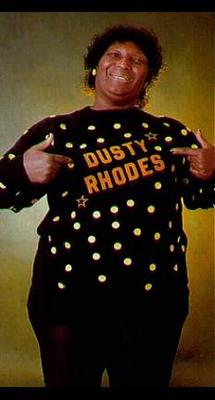 In 1989, she started a short run in WWE with none other than the legendary Dusty Rhodes as his manager.
She, along with Rhodes, has won her one and only match by pinning Sensational Sherri who was teaming up with Randy Savage.
To my knowledge, it was probably the first mixed tag team match in WWE (correct me if I am wrong). (You are correct!-ED.)
Following that, she has been involved in a strange story line in which she received gift from a mystery lover to then let us discover it was Ted DiBiase who bought her to distract Dusty Rhodes who has lost his match against Randy Savage at Summerslam 1990.
Nicole Bass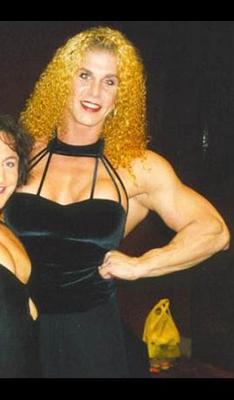 She looked like a mountain rock monster with her unreal body builder physique. Can you imagine such a 6'2'' women weighting 240 pounds in the ring with Kelly Kelly? That would be epic.
Nicole Bass was all that; she was the female version of Batista or Ultimate Warrior. But she only had a few months tenure in WWE, with a mixed tag team match as highlight of her run.
She teamed up with Val Venis to face Jeff Jarrett and Debra McMichael at the 1999 Over The Edge PPV, mostly famous for the accident that caused Owen Hart's death.
Aja Kong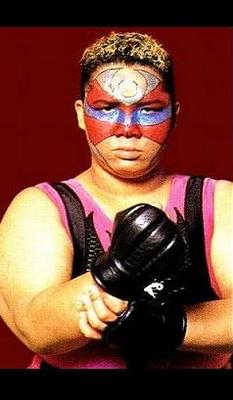 As a Japanese wrestling legend, she had an immediate push when she has been hired by the WWE; she was meant to face Alundra Blayze at the 1996 Royal Rumble who, in the mean time, had been fired from the company.
At the 1995 Survivor Series, at her first appearance, Kong has pinned the four opposing team's members (including Blayze).
She then left WWE because the women's division suddenly died when Blayze brought the championship belt to WCW and threw it in a trash can on TV.
I can visualize what that athletic 5'5'' and 230 pounds mountain of flesh could do to Michelle McCool; that would be awesome.
Bertha Faye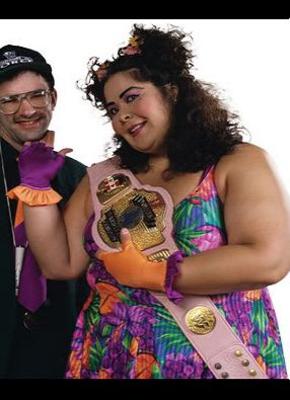 She has built a solid reputation in Japan and in some other countries before she joined the WWE in 1995.
More than just a huge dominating woman who has won the Women's Championship against Alundra Blayze, Bertha Faye was used for comedic segments with Harvey Wippleman.
She has left WWE one year later because she didn't want to be the Santino Marella of the mid-nineties.
Luna Vachon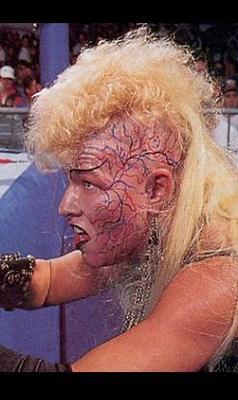 Her dad, Paul ''Butcher'' Vachon, and her uncle Maurice ''Mad Dog'' Vachon were famous wrestlers and she followed their paths.
Her runs in WWE were as manager, but she has won some titles and gained notoriety in various other promotions (including ECW).
She is memorable for her aggressive attitude, her constant screams and her scary look. She's got her unique style that makes her famous since 1985 when she was in the satanic stable called The Army of Darkness.
She's married to the iconic wrestler named Gangrel, the WWE's first vampire and she's still his manager. In her two runs (1992-94 and 1997-2000), she has been the manager of many big names such as Shawn Michaels, Bam Bam Bigelow, Goldust and The Oddities.
Bull Nakano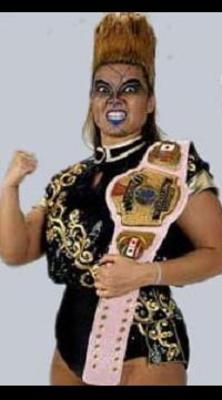 She was a wrestling legend in Japan before she debuted for WWE in 1994 and feuded with Alundra Blayze.
Nakano was very agile for her size (5'7'' and 201 pounds) and she was known as a high flyer wrestler; she had a five-month Women's Championship reign before to be released for possession of cocaine in the beginning of 1995.
She could have become a huge star and maybe even save the Women's Division when Blayze left.
Leilani Kai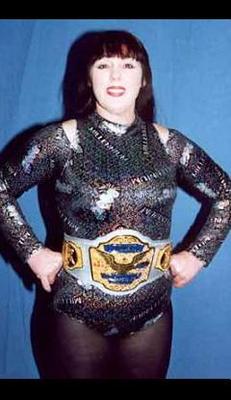 The one time Women Champion and two times Tag Team Women Champion was not exactly sexy, but she was a great wrestler who featured at the first Wrestlemania, losing the Title to Wendy Richter to end their feud that was full part of the Rock 'n' Wrestling Connection era.
Kai and Judy Martin then became Women Tag Team Champions twice; they were the current Title holders when it has been discontinued in 1989 (followed by the total abandon of the Women's Division the next year by the WWE); she left the company in the meantime to become an successful occasional wrestler in various other organizations.
Lita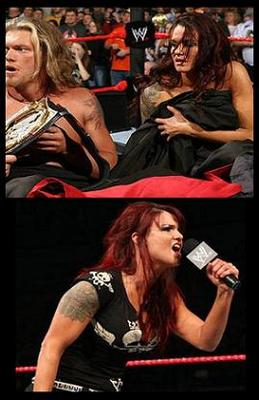 Lita is on this list not because she's not sexy; on contrary, she is one of the sexiest Divas of all times with her unique look and her high flying style.
But, after she left in 2007 in disgrace, Lita would not fit in today's WWE programming because she's the most extreme woman in the company's history; anyway, they would probably say she's too old now at 35.
Before to join WWE in 1999, she made her mark in ECW when the brand was actually extreme. During her run, she has been associated with the Hardy Boyz (Team Xtreme) and with Edge.
She is also a four time Women Champion and she has been involved in some of the most controversial story lines of the last decade (a pregnancy then miscarriage angle with Kane/Matt Hardy/Snitsky and the famous Live Sex Celebration segment on the Jan. 9, 2006's episode of Raw).
Chyna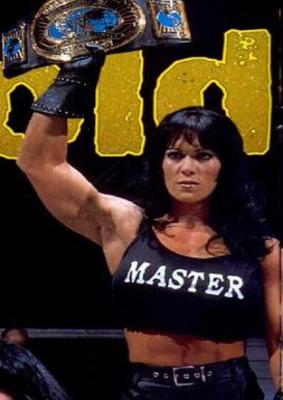 The Ninth Wonder of The World first appeared in WWE as Triple H's bodyguard in 1997 and then she became DX's enforcer.
She had an unbelievable run for a woman, being the first to compete successfully with men.
1999 was her greatest year; as a woman, she was the first to enter a Royal Rumble match, the first to qualify for the King of The Ring Tournament, the first to earn a No. 1 contendership for the WWE Title and finally, the first to win the Intercontinental Title.
Before she left in 2001, she became a three time IC champion and a one time Women Champion. She has been involved in storylines with Eddie Guerrero, Kane and Chris Jericho to name few.
The Fabulous Moolah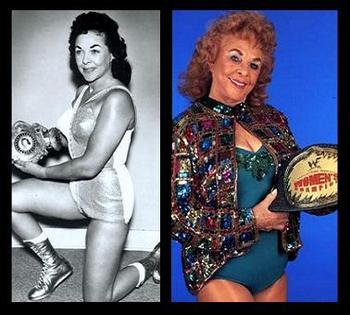 No one will ever repeat what she has accomplished in the Women's Division.
Her 28 years reign with the Women Championship will never be matched and no woman will ever be in the ring after 40 years old like she did.
In 1999, at the age 76, she became the oldest champion ever in pro-wrestling history.
She also made history in the 80's as a part of the Rock 'n' Wrestling Connection era and with the Original Screwjob involving Wendy Richter.
The Fabulous Moolah is more than a legend; without her, there would have never been a Women's Division in WWE and she didn't need to be sexy to accomplish all that.
Of course she was sexy in her young age, but she made her mark with her charisma and her unique personality.
Keep Reading