The All-Motorsport Power Rankings: No. 58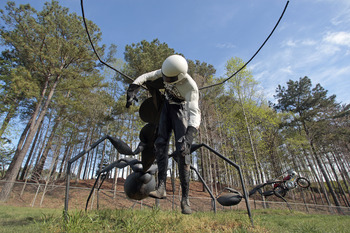 Dammit! I trained my giant wrong, it was meant to get Milka Duno!
American racing was back this week, with Indycar heading to Barber Motorsports Park (or Cadwell Park on growth hormones for British readers, everyone else can look it up) and NASCAR way out west in Phoenix.
Barber Motorsports Park is exactly like a artistic masterpeice (before you ask, giant spiders are the things of nightmares, not art), owned by a private collector.
Absolutely wonderful, but pretty much useless at what it was meant to do—producing actual racing in the case of Barber, interesting the public in the case of the artwork.
Elsewhere we got the first round of the Le Mans Series, an eight hour dash (and I pretty much mean dash for most of the race) around Paul Ricard. Audi did what Audi did best, and win with ruthless efficiency and Giancarlo Fisichella managed to overtake something in a Ferrari.
You can click next now if the picture is disturbing you.
15. Tom Kristensen (Badminton)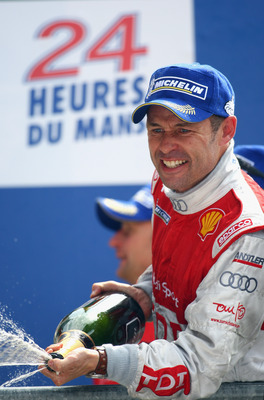 Tom wasn't driving at Paul Ricard because of a heel injury.
This is only going to encourage the people who thought he retired last year.
14. Casey Mears (The Cheap Seats)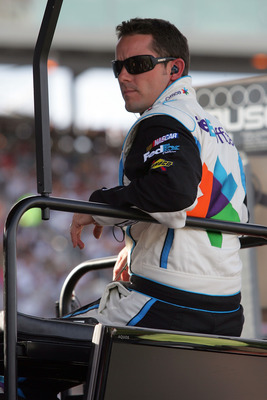 Hmmm....sitting and watching.
Welcome to the rest of your career.
13. Milka Duno (Indycar, 4 laps down)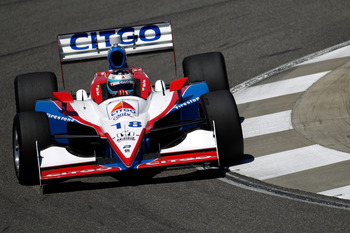 Anyone who thinks that Indycar is out of touch with what their fans want just needs to watch Marco Andretti's strategist Kyle Moyer screaming "crash, crash, crash!" at Duno.

12. Mika Hakkinen (Finland)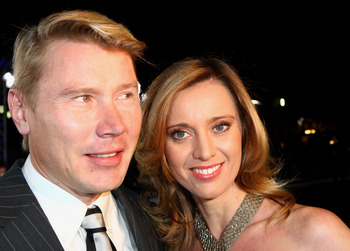 Mika thinks this year's F1 is entertaining.
Don't worry, he's from Finland—it's very dull there.
11. Casey Stoner (Moto GP)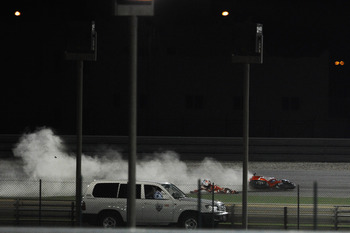 No points, but a massive improvement on last year, at least managing to get round the formation lap.
He might finish a race by June.
10. Jari-Matti Latvala (VLN - ooo a new one)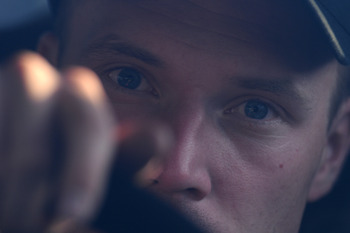 9. Flavio Briatore (F1, again)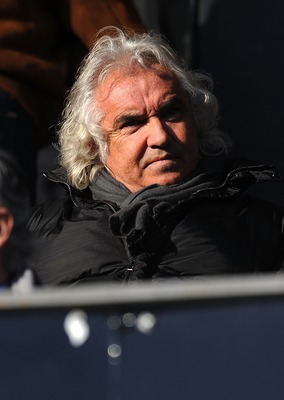 Heeeeeeeee's Baaaaaaaaack (potentially, but it's always worth expecting the worst).
8. Marco Andretti (Indycar)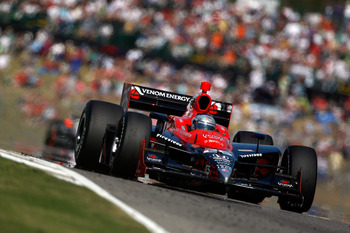 That's twice in as many races Marco's lead on a non-oval course.
Quite frankly, that scares me more than giant insects devouring drivers.
7. Robby Gordon (NASCAR)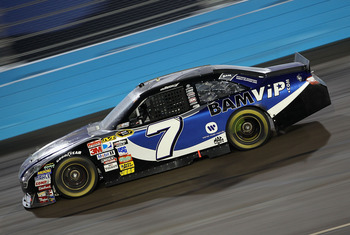 14th?! Why can't he do that every week?
6. Valentino Rossi (Moto GP)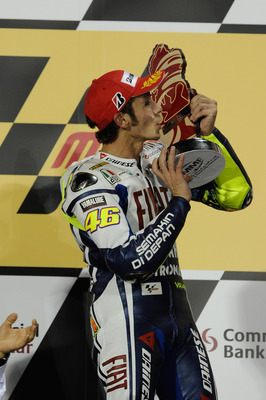 It's worrying to have that ominous feeling this early in the season, isn't it?
5. A.J. Allmendinger (NASCAR)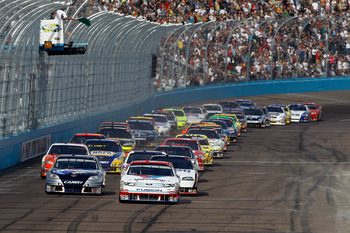 A.J., Sam Hornish and Scott Speed at the front of NASCAR lineup.
I must have missed the memo when they introduced reverse grid races.
4. Allan McNish (LMS)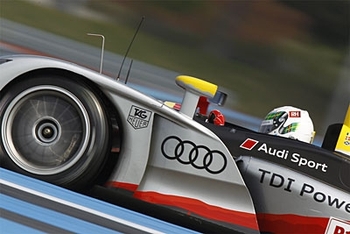 I know what you're thinking. A short bloke in a sportscar must be compensating for something.
If he wasn't so bloody quick.
3. Kasey Kahne (NASCAR)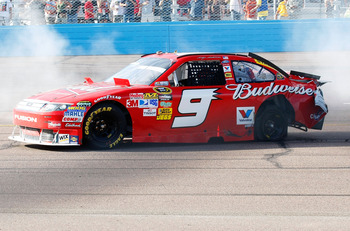 A 2011 ride with Hendrick eh?
A driver coming off a sponsorship deal with Budweiser going to Hendrick—bad omen anyone?
2. Helio Castroneves (Indycar)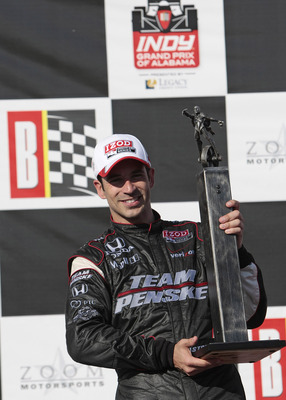 How dull was the Indycar race at Barber??
There wasn't even a fence to climb.
1. Ryan Newman (NASCAR)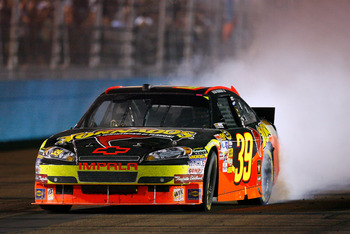 Was it just me, or was Ryan's Victory Lane interview longer than normal simply because he hasn't won for awhile.
I pity anyone Tivo-ing the race when Jr. manages to win.
Keep Reading