WWE NXT: Who will Rise and who will Fall?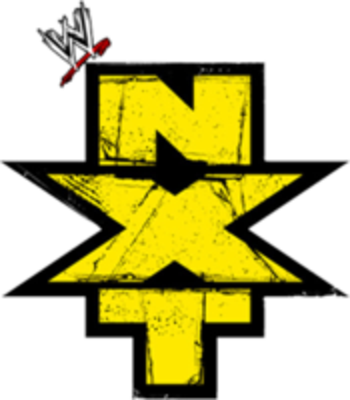 I don't know if you all saw last nights edition to WWE's NXT but it was pretty bad. The NXT rookies were each given 30 seconds to speak upon topics that had absolutely nothing to do with wrestling. Some topics discussed include Cereal, Rainbows and flowers to name a few. While it was just God awful, I happened to notice quite a few things while this was taking place. Some of these rookies can actually get a crowd to make noise while others will potentially fade into obscurity. While thinking about this I decided why not voice my opinion and see if some of my fellow bleachers agree. I will now run down the list and give my opinion on which rookies will rise to the top and make a name for themselves, and which will fall.
Darren Young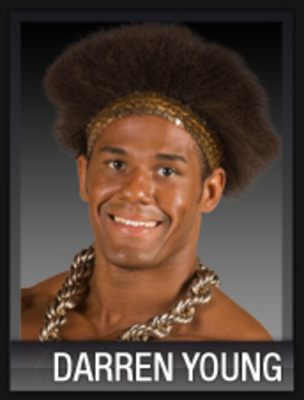 This guy is currently in 8th place in the NXT rookie standings and while I don't really know why I don't really disagree either. He doesn't really stand out that much excluding his Yu-Gi-Oh hair style and the fact that he shares a ressemblance to John Cena. Now I think he could have some potential with a little help but WWE didn't do any favors for him by making Punk his Pro. He does however seem to be getting his share of air time on Smackdown and with help he could potentially be someone to look out for. At best he is a mid-card guy who will end up a jobber with the likes of Carlito & Zack Ryder.
Will he Rise or Fall: Rise: Rise: Mid carder at best though, if that.
Michael Tarver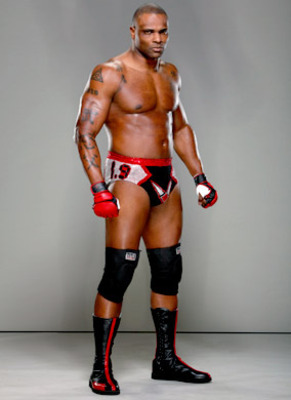 When i first heard his father sparred with the great "Iron" Mike Tyson I thought WWE may have high hopes for this guy.Mr. 1.9(can knock ANYONE out in 1.9 seconds) would have a spot in WWE for sure. Boy was I wrong. Tarver is like a walking punchline. constantly losing and throwing tantrums he is a guy I don't ever see getting over with the fans be it Heel or Face. No real star quality and is pretty much a punching bag for the rest of the rookies(pun intended).
Will he Rise or Fall: Fall, Hard.
Skip Sheffield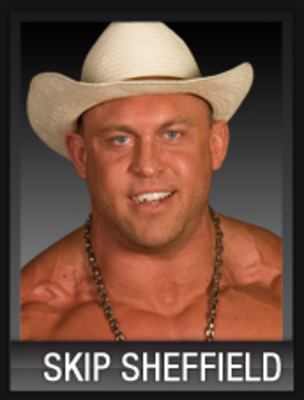 The self proclaimed "Corn Fed Meat-head" doesn't really have much going for him. In fact, on last night NXT he came out in a black vest similar to one "Stone Cold" Steve Austin and even bit one of his phrases "And that's all I have to say about that!". He does however have the Size to certainly be a big name in WWE(Vince likes Big guys) and he even has his own catchphrase which is "Yep Yep Yep, What It Do! While corny, he was able to get the whole crowd to repeat it showing that he may have a little star in there somewhere. Regal as his Pro doesn't exactly spell success for this guy and the hill billy gimmick will only take you so far but he could potentially be a guy to fill the void once Dave Batista retires.
Will he Rise or Fall: He has potential to rise to mid card level or higher with help.
David Otunga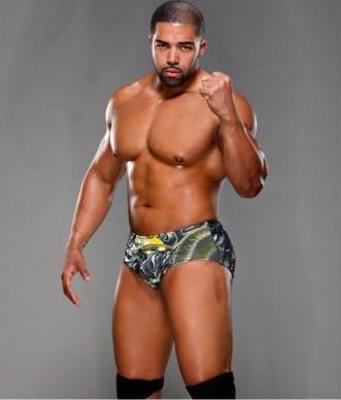 "Come on man, Google me". Those were the words said by David Otunga and ever since then he has seemed to be the talk of not only NXT but the WWE as a whole. He obviously has the star quality Vince wants in a superstar(It doesn't hurt to be engaged to Jennifer Hudson) and his mic skills are fantastic. He isn't fully over with the fans yet but I can definitely see him being a great heel in future WWE shows. Otunga will definitely make it as a future superstar becase he has most of the components of a WWE champ. Great mic skills, the ability to draw heat, and star quality. While we haven't seen him in the ring too much only time will tell when this man will be sqauring off with the likes of John Cena and HHH. Many people have claimed that they don't like Otunga but that just means he is doing his job CORRECTLY. This man is a star in the making and it's just a matter of time before he will be a household name.
Will he Rise or Fall: Rise very, very far. Future champ in the making.
Heath Slater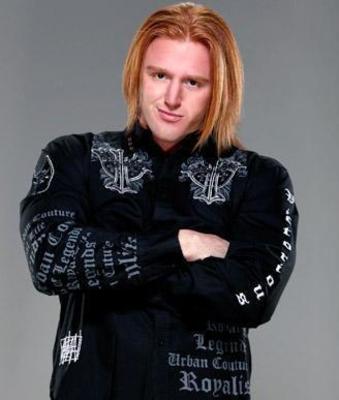 Heath Slater is the self proclaimed "One man Rock Band" or "rockstar without the Instruments". Heath has the honor of having Christian as his Pro and that will help no doubt. While he has won a challenge on NXT(Keg Carrying) he doesn't really have star quality or the look of a champion. His gimmick kinda seems familiar (JoMo anyone?) and his dance is just, terrible. he does have a bit of talent in the ring but as you can see with guys such as Shelton Benjamin that'll only get you so far. Heath however isn't anywhere near Shelton's level so you can just imagine where he'll go. That's right, nowhere.
Will he Rise or Fall: Fall, needs a complete makeover, gimmick and all then try again next season(if there is one)
Justin Gabriel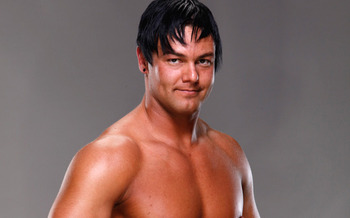 Justin Gabriel's Pro is Matt Hardy and he couldn't have a more fitting partner. Their styles completely compliment each other and not to mention the 540 Shooting Star Press that he uses wil help him get over with the fans. That is, if Matt doesn't. Matt has a cult following in the WWE Universe that can't be ignored and Gabriels high flying antics will surely ge tthe fans riding with him as well. The only real problem he has is his mic skills. Matt seems to be fairly good on the mic so with the help of a verteran that shares a similar wrestlign style it wont be long before we see Gabriel with gold around his waist.
Will He Rise or Fall: Rise, maybe not to the level of HHH & Batista but surely a future IC/ US champ or even Tag champ
Wade Barrett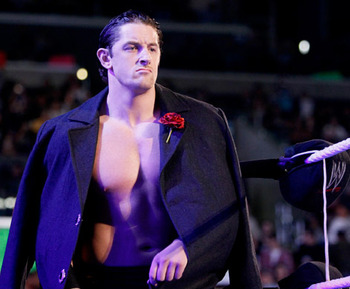 My favorite to win NXT along with Otunga. While the show seems to be more about the Daniel Bryan/Miz feud Barrett is the diamond in the rough. He was the best speaker on last nights NXT with a discussion about Blazzeh and he even won the "Talk off" by talking about wind. He is incredible on the mic and he has the in ring ability to carry a match with the likes of Christian. It also helps that he has former WHC Chris Jericho in his corner as his pro. Now my opinion may be biased because Y2J is my favorite wrestler, but I ensure you that Barrett is indeed the truth of whats next to come. He has potential to be a top Heel in the business and with a better finisher, can dominate opponents in the ring and cut some great promos.
Will he Rise or Fall: Rise, definitely look for him to make an immediate impact following his signing to WWE.
Brain Danielson/Daniel Bryan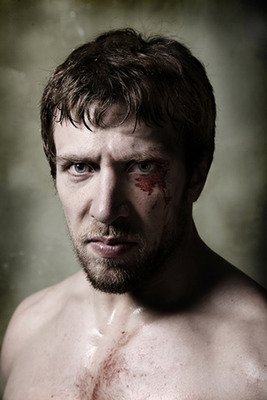 While it seems that NXT is all about pushing Daniel Bryan to the next level, we have yet to see him win a match. Being winless doesn't exactly spell out champ in the making but best believe he is one. For those who don't know, Bryan Danielson or Daniel Bryan is a very accomplished indie wrestler and has been trained by not only William Regal but the heart break kid himself, Shawn Michaels. WWE knows they have a star in the ring with Bryan, but they are using Miz to help build some personality to his character and theres no one better to do it. Love him or hate him, Miz is the future of WWE and his mic skills are of the best in the business. The formula they have cooking between these two is perfect because Bryan doesn't need to be taught much on the wrestling side of WWE. He can get over with the crowd by being the underdog given the fact that he isn't exactly a wrestler size (5'10 190lbs) but he makes up for it by being an incredible technical wreslter. With time, this guy will definitely be the face of WWE once John Cena's days are over.
Will he Rise or Fall: Rise to the very highest of the high. Has great potential to be the next face of the business
Keep Reading