Buried Treasures Part 3: Redskins Late Rounds Safety Options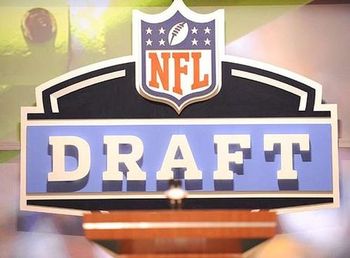 With the addition of Willie Parker, the Redskins backfield got just a little more crowded. Three former Pro Bowlers vying for carries should negate Shanahan's interest in drafting a running back towards the middle-to-end of the NFL draft. Rumors of a Portis trade should be quelched. Shanahan's running scheme will be by committee,...at least for this season.
The Redskins secondary played solid last season. Solid, not great. Turnovers never came to fruition and Haslett's biggest task will be to create more than the measly 11 interceptions the Redskins tallied last season.
One of the marks of a great defense is its ability to force turnovers and give their offense more opportunities to score. The Redskins have lacked that ability the last couple of seasons.
The Redskins are set at the cornerback position. DeAngelo Hall is one of the best in the NFC and one of exiled (rightfully so!) Cerrato's best moves, ever. Carlos Rogers needs to improve after a mediocre season but completes a formidable tandem along with Hall. With Fred Smoot being dust in the wind, Justin Tyron's production needs to increase with his playing time. Overall, this group can play just as well as any in the NFC.
Safety issues plagued the Redskins last season. No matter how aptly the cornerbacks play, a strong secondary presence is much needed. Think of the secondary as an AA sponsor. Without support, the cornerbacks are bound to fall off the wagon.
The trioka of LaRon Landry, Chris Horton, and Reed Doughty did not dovetail into a competent unit. The inconsistent play left so much to be desired that LaRon Landry is rumored to be on the trading block.
Landry, the sixth overall pick in the 2007 draft, has not lived up to his lottery pick billing but it's too early to give up on him. Landry was drafted to play the strong safety position across from Sean Taylor. He needs to return to his natural position to reach his full promise and potential.
The tragic loss of Taylor left Landry with much too responsibility too soon. He can be a game changer in the right system and with the right player or players around him. The free safety position needs to be shored up.
Horton's 2008 gem of season lost its luster in 2009. He lost his starting spot to Doughty who answered the call of duty with 91 tackles and two sacks. Doughty is physical, a sure tackler but lacks the pass defense ability the Redskins need in order to create more turnovers.
Luckily for the 'Skins, in recent years, the late rounds of the NFL Draft have been flush with safety talent. Notable safeties taken in later rounds include the Colts Antoine Bethea (sixth, '06), Giants Michael Johnson (seventh, '07), Dolphins Yeremiah Bell (sixth, '03), Cardinals Kerry Rhodes (fourth, '05), Ravens Dawan Landry (fifth, '06) and Raiders Tyvon Branch (fourth, '08).
The Redskins late round picks (fourth, fifth and sixth) all provide an opportunity to draft a competent addition to the secondary, notably at the free safety position.
Fourth Round: Myron Lewis, Vanderbilt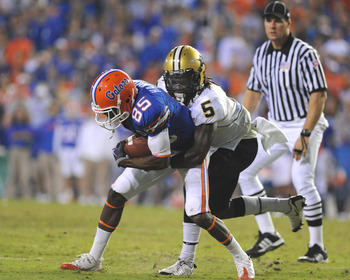 Following his March 20 pro day, the other Myron (Rolle from FSU is better known) has moved himself up the draft board. Originally a much later round prospect, Lewis's 4.52 forty time and displayed quickness have him as a solid fourth round pick.
Lewis played cornerback at Vandy but his size (6-2, 203) and physical play make him a natural fit at free safety. The second team ALL-SEC player reads the field well, is an open field tackler and can blitz the quarterback.
Pairing Lewis with Landry at the safety positions would not only represent the SEC well (Landry played at LSU) but would be a great combination for the Redskins defense. Lewis' speed, size and coverage skills would allow Landry to make plays he should and can make.
Fifth Round: Robert Johnson, Utah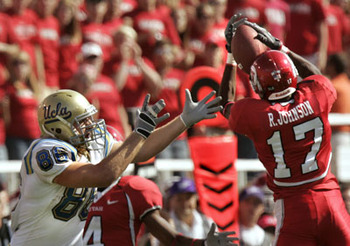 Despite not being invited to the NFL Combine, Utes safety Robert Johnson has been rising up the draft boards. The 2009 first team All-Mountain West safety finished the 2009 season with six interceptions and 70 tackles.
"RJ" has 4.5ish speed and can play close to the line of scrimmage. With 13 interceptions in three seasons, he's a true ballhawk which the Redskins are in need of.
Johnson possesses good height, 6'2", good straight line speed, plays the ball well and can make the big plays. He plays in the center of the field and looks to deliver a big hit. He needs to work on coverage skills and strength. He's a raw talent that flies around and makes plays. With the right coaching, could be a great compliment to the secondary.
Seventh Round: Terrell Skinner, Maryland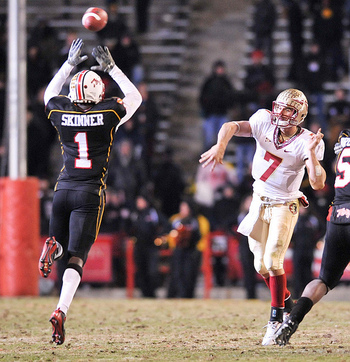 Former Terp Terrell Skinner is considered a "project." But his great size (6'3", 214 lbs) and athleticism make him worth it in the seventh round. Add 4.6 speed, a six-foot-nine wingspan and a 36-inch vertical leap to the physical attributes and Skinner looks worthy in the final round of the NFL Draft.
A converted wide receiver, Skinner has only played defensive back since 2006. He's new at the position and needs time to fully learn the role. However, with 130 tackles over the past two seasons Skinner has made the most of his time playing safety.
Skinner is a raw player so he wouldn't be expected to make an immediate impact. He has the physical tools and discipline that coupled with coaching would make him a player that could add depth in the future.
Keep Reading

Washington Redskins: Like this team?