The NBA's 2010 Free Agency Bonanza: 25 Burning Questions (and Answers)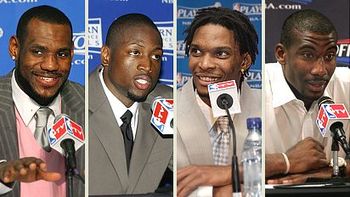 With the 2009-10 season approaching its final days, it's only a matter of time before the offseason signing bonanza kicks off.
Will LeBron James remain faithful to his team? Even more enticing, what decisions will superstars Dwyane Wade, Chris Bosh, and Amar'e Stoudemire make this offseason?
Which teams will revamp their rosters and contend for a title for the first time in years while others begin to rebuild?
Without further ado, here are the 25 burning questions (and answers) heading into summer free agency.
Which team will land the most big-name free agents this offseason?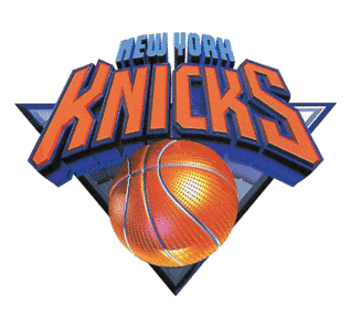 While the Knicks have the most hype for landing LeBron James and/or any other well-known superstars this offseason, there are other teams in the league that have tons of money to spend as well.
If the Miami Heat re-sign Dwyane Wade, they will have enough money to sign another max-level player such as Chris Bosh, Carlos Boozer, or Amar'e Stoudemire and two other big-name players.
The New Jersey Nets, Chicago Bulls, and Washington Wizards (depending if they give Randy Foye a qualifying offer) each have the money to lure in a max-level player as well.
Opinion: With so much hype of superstars departing from their current organizations, I personally believe LeBron and Wade will remain with their respective teams.
Having said that, I think the Knicks will be able to sign the most big names this offseason. Expect them to sign players of Joe Johnson, Carlos Boozer, and Rudy Gay's caliber.
If LeBron doesn't win a championship, will he depart from Cleveland?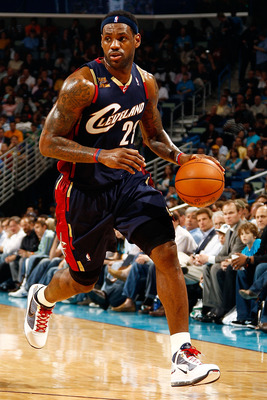 This is probably the most burning question on this burning list. Let's discuss both scenarios.
If Cleveland wins the championship, LeBron has every reason to remain a part of the team. He was born and raised in Ohio, his team has had the best overall record in the NBA for the past two seasons, and his organization is the only one that can offer him an extra sixth year on his contract. More years equal more guaranteed money.
If Cleveland loses, LeBron has a bit more to ponder about before making his final decision.
In this scenario LeBron would have to consider whether or not he is willing to leave his hometown team, if he wants to lose about $20 million in salary, and if he wants to risk leaving a winning team to switch to an organization that hasn't had a winning season in nine years (cough, New York).
In all cases, it seems most reasonable for James to remain a part of the Cleveland Cavaliers, as he can make the most money that way while remaining competitive.
Will Dwyane Wade stay loyal to Miami?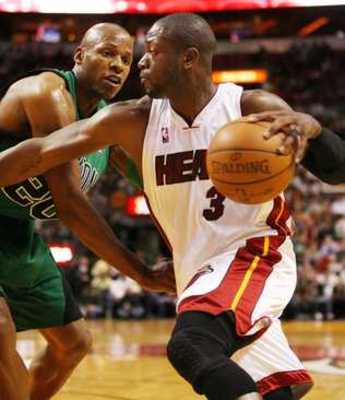 A year ago when Wade was asked if he would re-sign with the Heat, he stated:
"I'm going to listen. I owe the Miami Heat that much. I'm going to listen to what they have to say and I'm going to think about it," Wade told The Associated Press. "But right now, the way I feel, I want to make sure that we're on track to where I want us to be on track to before I sign back."
With enough money to sign Wade and another superstar, it's expected in the city of Miami for Flash to re-sign with the team that made him who he is today.
While other teams like the Chicago Bulls and New York Knicks are reportedly in the run for D-Wade, I strongly believe that the 2006 NBA Finals MVP will remain in the MIA.
Will Chris Bosh leave the Toronto Raptors?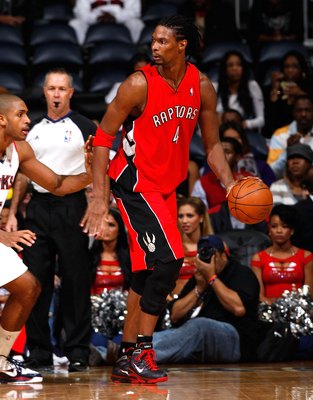 Of all the superstars turning into free agents this offseason, Bosh is the most prone to leave his organization, in my opinion.

Bosh does not get even half as much publicity in Toronto as the other stars do in their respective cities.
Even worse, he has never made it out of the first round of the playoffs during his six-year career.
Moving to a team like Miami, Bosh will get the opportunity to get his name more out there in the public eye and compete alongside of one of the league's best in Wade for a championship trophy.
CB4 has expressed his frustrations about his team all season long, and it makes more sense every day for him to finally get a nice and hot change of scenery.
Does Carlos Boozer stay with Utah?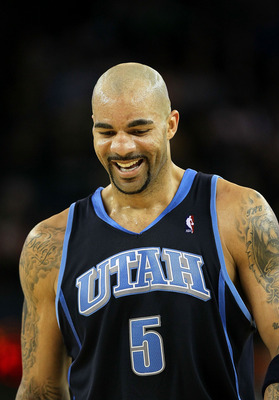 It seems like each and every offseason we hear a mouth full of rumors pertaining to Boozer parting ways with the Utah Jazz. Earlier this season it seemed as if Boozer was halfway to putting on a Miami Heat jersey before all the hype sizzled away.
With the Utah Jazz playing arguably their best basketball of the season (just as they always do near season's end) Boozer said "I think it's a great possibility" when asked if he would be remaining in Utah.
This past offseason the Jazz matched Portland's offer to forward Paul Millsap, signing him to a four-year, $32 million contract.
If the Jazz are looking to re-sign Boozer, he will be demanding a max contract or something very close to it.
Opinion: Boozer would push Utah over the luxury tax, and having already signed Millsap for the next three seasons, it would be foolish for the Jazz to re-sign the former Duke player.
Will Joe Johnson get signed by the Knicks?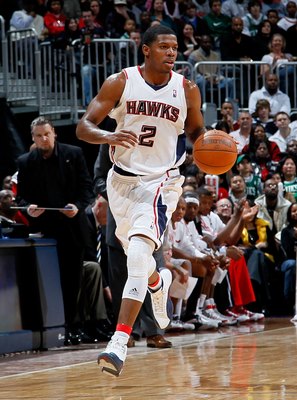 While every Knicks fan is expecting LeBron to come play for the city that never sleeps, it's much more likely for shooting guard Joe Johnson to sign a deal with New York.
Johnson was coached under Mike D'Antoni for two seasons in Phoenix, including when the team notched a league-best 62-20 overall record during the '04-05 season. The shooter stated that D'Antoni had one of the largest influences on his career.
Although the Hawks will be competing along with the Knicks for the eight-year veteran, I see Johnson signing a nice fat check with New York during the upcoming offseason.
Will Amar'e Stoudemire move from one hot place to another?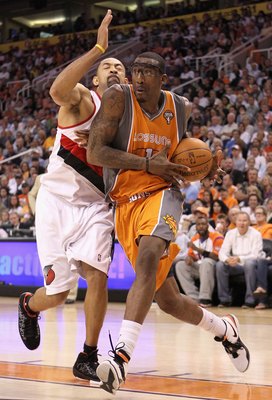 Around the trade deadline, Stoudemire's name was being tossed about more than pizza dough at an Italian restaurant. He was by far one of the hottest names on the trade market, but for some reason he was never shipped away.
Maybe teams shied away from the fact that Stoudemire has a player option for the '10-11 season, or maybe it was just because the Suns couldn't get anything special in return.
Regardless of the matter, the forward has options to consider. He could simply opt out of his final year with Phoenix and test the waters of free agency. If teams are high in demand for Stoudemire, he could possibly be involved in a sign-and-trade as well.
I see Stoudemire's top two destinations being either New York or Miami. Miami has Wade, and the Knicks plan to add at least a big name or two to their roster; in addition, both teams can offer him a max contract (if they're willing to).
Will the Nets triple their win record next season?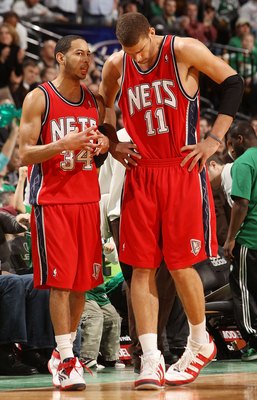 The 12-68 New Jersey Nets luckily ran the opposite way from making history in a completely negative way.
With enough money during the offseason to obtain a max-level player and a few other nice pieces to enhance their roster, I see the team certainly moving up in the Eastern Conference rankings for the '10-11 season.
Opinion: Tripling their current record would force them to win a minimum of 36 games next season, something I feel they're completely capable of achieving with young guns Devin Harris and Brooke Lopez leading the way.
Will Blake Griffin live up to his expectations?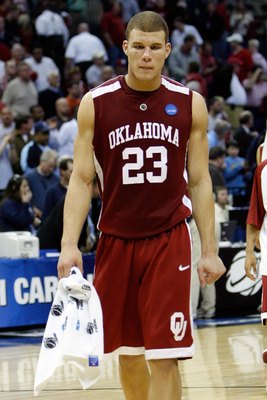 Before I begin, let's not forget what the big dog averaged during his sophomore season at Oklahoma: 22.7 PPG, 14.4 RPG, 1.2 BPG, and 1.1 SPG.
Griffin had a very unfortunate year but looks to be at full strength for the start of next season. While injuries have always been known to hinder athletes' abilities, only time will tell whether or not the forward will be back to the player he once was.
Opinion: Hopefully all goes well and Griffin returns to the court just as he left it during preseason. I see him living up to his expectations; this dude's a really hard worker.
Will the Chicago Bulls become a top team in the East next season?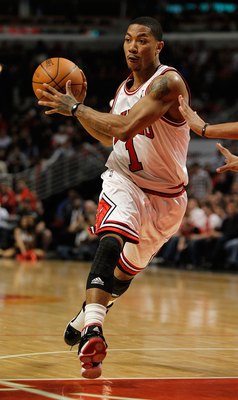 The Bulls have the money to sign a player to a max contract this offseason, and with a young core consisting of Derrick Rose, Joakim Noah, and Taj Gibson, who wouldn't want to compete with this up-and-coming squad?
It's apparent that Chicago is in need of a starting 2-guard (rumors have circulated throughout the season of a possible deal involved with Kirk Hinrich and his two-year, $17 million contract remaining), and an athlete such as Wade (which is highly unlikely) or Johnson could certainly do this team some good.
Opinion: It's likely that the Bulls will sign a big-name star this offseason, and, if they do, I see them being viewed as a top team in the East next year.
Will Phil Jackson make a return to the sidelines next season?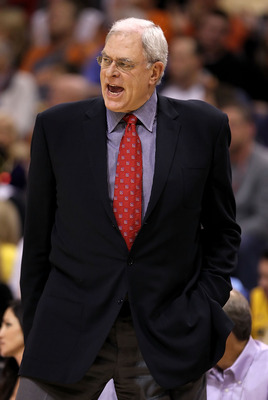 "No decision and no leaning at all," said Lakers head coach Phil Jackson when asked if he would be returning to the sidelines next season.
It seems like Jackson's big decision will be based upon the success of the Lakers in the playoffs this season.
Opinion: The man stands alone as the only coach to have ever won 10 championships. Adding another this postseason could certainly fuel Jackson to make a push for a three-peat. Regardless of whether they win or lose, I see the Zen Master back with his team next year.
Will the Milwaukee Bucks impress us again next season?
Anybody who would've said before the season began that the Bucks would be a .500 team and make the playoffs this season would've gotten slapped in the face, in my book.
For a team that hasn't compiled a .500 record since the '03-04 season, the Bucks' roster has put together a rather impressive season this year.
Shooting guard Michael Redd has an $18.3 million player option that he will most likely exercise given that he is on the old side of 30 with multiple injuries throughout his career.
Newly acquired guard/forward John Salmons has a $5.8 million player option that he could accept as well.
Opinion: If Salmons remains on the team and Bogut/Redd can stay healthy for an entire year, along with Brandon Jennings continuing to develop, the Bucks could most definitely remain a .500 team next season. As for them getting any better than that, I highly doubt it.
When will the Trail Blazers win a championship?
After compiling an extremely solid and young core from lottery picks over the years, the Blazers have become one of the elite teams in the big and bad Western Conference.
Portland's deciding factor will be based upon whether or not Greg Oden can remain healthy for a full season. If he can somehow return to the way he was playing earlier this year, when he averaged an impressive 11.1 points, 8.4 rebounds, and 2.3 blocks in just under 24 minutes per game, the Blazers have a chance to contend.
I see the Blazers winning their first championship since the 1976-77 season sometime in the next five years.
Will the Los Angeles Clippers make the playoffs next season?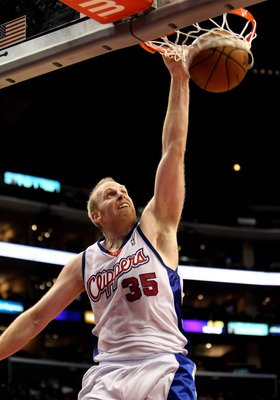 Season in and season out the Clippers organization and fans (if there are any) enter every year with high hopes of having a successful season.
With a pretty solid roster, Los Angeles entered the '09-10 season with every intention of making it to the playoffs, but with a season ending injury to first overall draft pick Blake Griffin, it seemed as if nothing went right from the tip off of the season.
The Clippers have a good chance of getting a top 10 pick in the NBA draft and boast enough money this offseason to sign a big-name player (if anyone is willing to play for them).
With luck clearly not on Los Angeles' side, hopefully it gets the chance to sign a player like Rudy Gay, since it's in need of a starting small-forward.
If the Clips can provide some solid talent around their core of Baron Davis, Eric Gordon, Blake Griffin, and Chris Kaman, I see them making a strong push for a playoff spot next season.
Is Chris Paul in New Orleans' long term plans?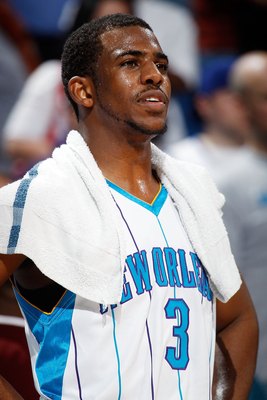 Once CP3 suffered an injury this season, rookie point guard Darren Collison stepped up and really made a name for himself, averaging an incredible 21.6 points, 8.3 assists, 3.0 rebounds, and 1.8 steals per game on 49.6 percent shooting from the field during the month of February, including his first career triple-double.
With Paul set to make over $66 million during the next three seasons (if he accepts his $17.7 million player option for the '12-13 season), it looks like the Hornets could be set on dealing away their franchise player.
Opinion: The Hornets have rookie Collison locked up for the next three seasons, making a sum of $5 million during that span. With the massive amounts of potential that the young gun possesses and for the limited amount of money that he will be making, I wouldn't be too surprised if New Orleans ships Paul out before next season.
What team will draft John Wall?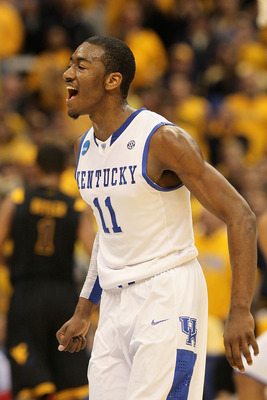 According to ESPN analyst Chad Ford's NBA lottery mock draft, the New Jersey Nets have the best chance (25 percent) of obtaining the first overall pick in the 2010 NBA draft.
If they do get the first pick, I'm not too sure if John Wall is the right fit for the team. Pairing Wall with Devin Harris could be a match made in heaven or a complete nightmare.
Harris is more of a scoring guard and would definitely be shifted to the 2 spot if Wall was drafted by the Nets. It's possible that Harris could excel at the shooting guard position as well.
Since the Nets have the best chances, I think they will get their name picked for the first overall pick, and I see them drafting Wall. The 19-year-old is just too amazing of a specimen to resist.
Who will the Oklahoma City Thunder sign this offseason?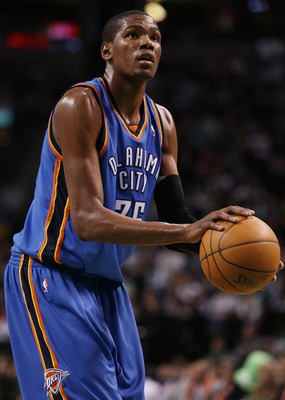 The Thunder are in desperate need of a legit starting center. They don't have the money to attract a max-contract type of star (unless Nenad Krstic opts out of his final year, worth $5.8 million), but they certainly have enough to lure in a Drew Gooden or Brendan Haywood.
Being the league-leading organization in blocks per game during the current season and third in rebounds per game, having either one of these big men on the Thunder roster would give the team an honest shot at competing for the NBA title.
With Oklahoma City's young core continuing to improve each and every day, I wouldn't be stunned if one of the superstar free agents take a pay cut to come compete with the remarkable Kevin Durant.
Can the Washington Wizards ever return to their '04-05 form?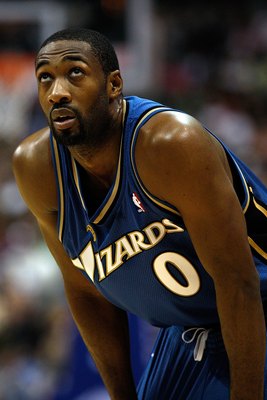 The Wizards were definitely at their peak in '04, when they won 45 games for the first time since the 1978-79 season.
With Antawn Jamison, Caron Butler, and Brendan Haywood out of the picture, Washington has some money to play around with—that's if they decline Josh Howard's $11.8 million team option.
Since Andray Blatche stepped into the starting center role, he has excelled tremendously, and, from the looks of things, he will remain in the starting lineup, so they're not in need of a big man.
With Al Thornton at the 3 spot, the Wizards could go after a Drew Gooden, Luis Scola, or even a Rudy Gay type of player.
As for them ever returning to their '04-05 form, I doubt it.
Have the aging San Antonio Spurs finally hit a plateau?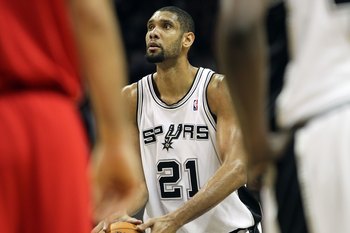 For the first time since the 1998-99 season, the Spurs will end the season lower than the three seed heading into the playoffs with fewer than 53 games won.
San Antonio's Manu Ginobili and Tim Duncan are each at the final stages of their prime and have already seen a decline in production throughout the current season.
While the team definitely has the talent and experience to make a splash in the postseason, it looks like the Spurs' saga will be coming to an end within the next few years, especially once Duncan retires.
Can the Houston Rockets contend for a title next season?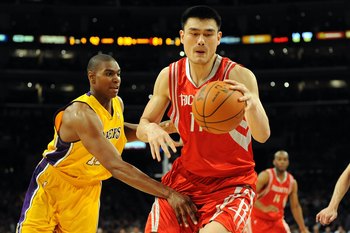 Once Yao Ming went down last postseason, the Rockets were destined for a shaky '09-10 season.
With T-Mac traded, Houston turned to point guard Aaron Brooks to lead the way, but unfortunately they missed out on the playoffs.
With Yao back in action next season, the emergence of Aaron Brooks and the potential re-signing of Luis Scola, the Rockets will be back as one of the elite teams in the wild wild West.
Houston will definitely be in the hunt for a title next season if it re-signs Yao and Scola and the team can remain healthy.
Will the Memphis Grizzlies resign Rudy Gay?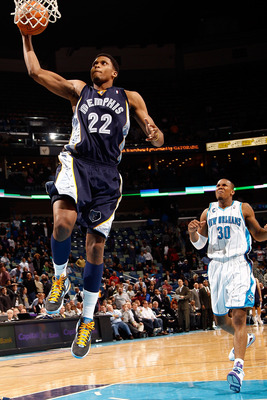 With so many teams in the free-agency hunt, it's unlikely that the Grizzlies will be able to re-sign franchise forward Rudy Gay for anything under $10 million per season.
As the restricted free-agent offers continue to pile up during the offseason, keep in mind what Grizzlies owner Michael Heisley stated in an interview with Sports Illustrated.
"Just because we are a small-market team and I manage my salary cap, we are not going to let another team come in here and just sign Rudy Gay," he said. "We'll do what we need to do, while being rational, to sign Rudy."
When I read that quote, the first thing that came to my mind is if Gay is offered something close to a max contract from another team, Heisley will not be interested in matching the offer.
While you can never be 100 percent certain about something, it appears evident that Gay will not be a part of the Memphis Grizzlies next season.
Which team's jersey will David Lee be wearing next season?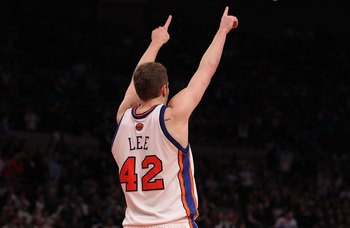 If LeBron and Wade remain with their teams (which I strongly believe they will), the Knicks will be forced to sign second- and third-tier free agents.
Basically, they will be throwing max contract-type of cash to athletes like Joe Johnson, Rudy Gay, Amar'e Stoudemire, and/or Carlos Boozer.
Instead of giving Boozer or Stoudemire a max deal, it would be much smarter for the Knicks to simply re-sign their starting center, David Lee, to an offer somewhere between $12 million to $15 million per season.
Lee has shown major improvements to his all-around game over the last two seasons and is now one of the the top centers in the NBA today (not to mention that he is only 26 years old).
Signing Lee to a deal would give the Knicks a lock at the center spot while still having enough money left over to go after a player like Joe Johnson.
In addition, New York would still be able to sign some extra role players to freshen up the roster.
If the superstars stay in their cities, the Knicks will definitely re-sign David Lee this offseason.
Will Michael Jordan make any moves with the Bobcats this offseason?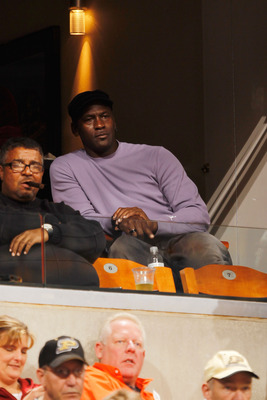 While numerous teams have tons of salary cap space this offseason, the Charlottle Bobcats have none.
Regardless of the matter, new majority owner and Hall of Fame legend Michael Jordan isn't too worried about the situation.
When asked about the Knicks and the upcoming offseason free-agency class, Jordan stated:
"That doesn't guarantee that New York is going to be in the playoffs...Everybody is second-guessing themselves. I like where we are. If I were to unload everybody on our team just so we can clear (salary-cap) space, does that mean they're going to come to Charlotte? It's no guarantee."
Apparently MJ isn't buying into all the offseason free-agent hype and will stand pat with his team, which is set to make the playoffs for the first time in its six-year existence.
Will the Boston Celtics be a top four team in the East next season?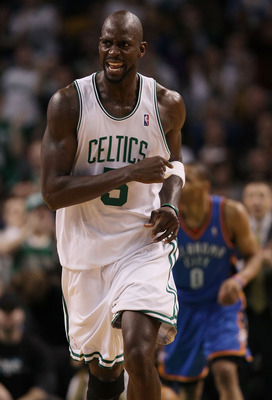 Hmm...let's see.
Ray Allen is averaging 16.2 points this season and is shooting 36.0 percent from beyond the three-point arc, his lowest scoring average since his rookie season and his worst three-point shooting percentage since his '98-99 season.
Kevin Garnett is nothing close to the player he was during the Celtics' championship season, declining in points, field-goal percentage, and rebounding since that year.
Boston was built to win the championship when it acquired both Allen and Garnett, and the C's succeeded in doing so, but they knew the repercussions for the years ahead.
With Rondo continuing to improve, there is no doubt that the Celtics can remain an elite team in the East for at least a few more seasons to come.
But unless they can go out and sign a few nice role players to fill up their roster, I see the Celtics falling off the map.
Will there be an NBA lockout for the 2011-2012 season?
A new collective bargaining agreement will go into effect for the '11-12 NBA season. Many believe that the league will change its payrolls from the current soft cap to a hard cap.
With a hard cap, players salaries could cut down dramatically, giving owners more room to work with but inevitably pissing off the NBPA immensely.
One GM noted, "If there's going to be a lockout...then there's a 99 percent chance there is going to be a hard cap."
This will be a sticky situation when the time rolls around where an agreement will be forced upon both sides.
If an agreement cannot be negotiated, an NBA lockout could take effect for the first time since the '98-99 season.
Opinion: It's very possible that there could be a potential lockout before the start of the 2011-12 season. It seems as if the league will get its way with this agreement one way or the other, because, at the end of the day, if NBA players are not generating any income, they will be forced to accept their owners' demands.
Keep Reading