The Top Five Teams that Will Challenge Alabama for the BCS Title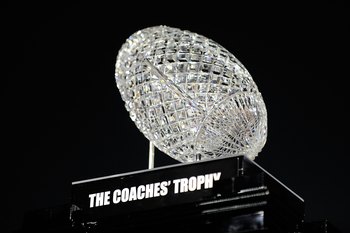 During the college football season, there are only a hand full of teams who will make a charge for a national championship. It's already been determined by many that one of those teams will be the defending national champions, the Alabama Crimson Tide. But who will face Alabama in the 2011 BCS National Championship Game? Will it be a new challenger? or a traditional power? Time will tell, but these five teams are the likely to candidates knock Alabama off their pedestal.
USC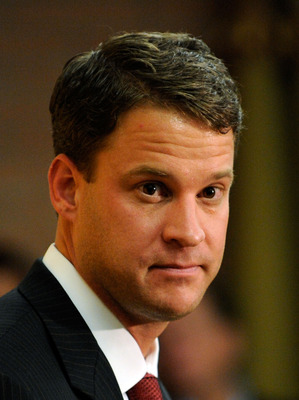 Shocker, not really. SC has a lot of factors going for them that could make them a contender for the national championship. One being Lane Kiffin. Despite the fact that many think he hasn't done much as a head coach, the man proved last year with Tennessee,that he can "coach up" a team. He won't have to do much coaching up with this team; Pete Carroll didn't leave the Trojans in bad shape. Also, unlike Texas and Florida, SC has an experienced quarterback in Matt Barkley who had a pretty good year as a freshman. It also doesn't hurt that Pac 10 favorite Oregon, has had a train wreck of an offseason. SC had an inexperience group last year, so don't be surprised if are in the running for a national championship by the end of the year. How fun would a Kiffin vs. Saban match-up for a title sound?
Texas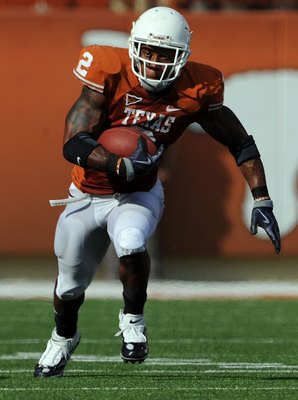 Despite having to replace Heisman candidate Colt McCoy at quarterback, Texas surprised many in the national championship game this past year by almost making a comeback with freshman backup quarterback Garrett Gilbert, who was the biggest concern coming into this year. But with game experience under his belt, Texas may again be the team the beat not only in the Big 12, but the nation as well. They have already played Alabama for the national championship; don't be surprised if you see them there again next year.
Florida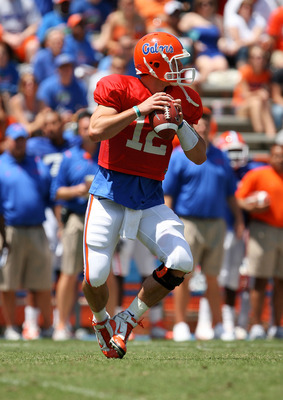 The reports that the Gators are "dead" are greatly exaggerated. If anything, they maybe better without Tim Tebow then with him. John Brantly is supposedly the real deal and a better thrower then Tebow which has the Gator receivers excited about the coming year because they may actually see the ball more. Although they lost Brandon Spikes and Carlos Dunlap on defense, the Gators aren't missing a lot there either and keep in mind that the Gators were ranked near the top in nearly every defensive category in 2009. They also get the first crack at Bama on October 2, so we'll know for sure if the Gators are contenders or pretenders.
Ohio State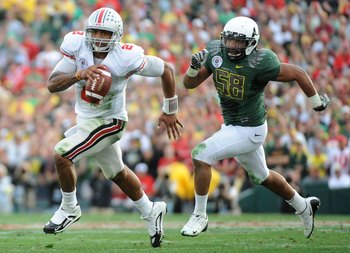 Despite a few rumblings from fans, the Buckeyes still managed another 10 plus win season and a victory over the highly talented Oregon Ducks in the Rose Bowl back in January. They showed the country that they could be ready to make a run in 2010. A lot of that will depend on the arms and legs of Terrelle Pryor. Pryor has done well at times and showed in the Rose Bowl he can win the big game, but there were moments last year (especially in the Purdue game) where Pryor still looked like freshman quarterback. A lot is expected, but little has been shown from the star quarterback and if the Buckeyes are to make a run as many experts expect them to do, Pryor has to make better decisions on the field. The defense is there, now the question is will Pryor and the offense get it together as well.
Boise State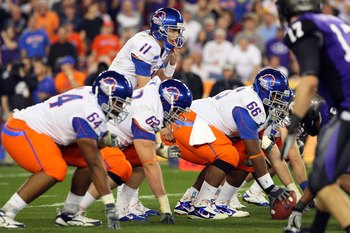 They are the darlings of this group of five and why shouldn't they be? BSU has had four undefeated seasons in the last six years including 2009. They have one of the top passers in the nation in junior quarterback Kellen Moore who was the Western Athletic Conference's Player of the Year and Coach of the Year Chris Peterson. They only lost two starters off of last year's team, captains Richie Brockel on offense and Kyle Wilson on defense; this should be the year that BSU gets their chance at their first national championship title, but we will know early on if they are for real. Out the gate, the Broncos get Virginia Tech and a few weeks later, Oregon State. If they defeat those two teams, it's going to be darn near impossible to keep them out of the national championship game next year.
Keep Reading

Alabama Crimson Tide Football: Like this team?