The 5 Worst World Title Holders/Reigns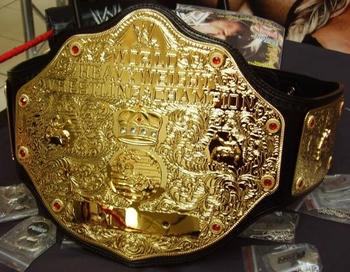 When a wrestler wins the WWE/ World Heavyweight Championship they are being recognized as the best wrestler in their promotion or at least someone who will become that very soon.
Yet there are times when a person becomes the champion who has no business whatsoever holding that strap around their waist. In this list I will be going over the five worst champions or title reigns in wrestling.
Honorable Mention: Tank Abbott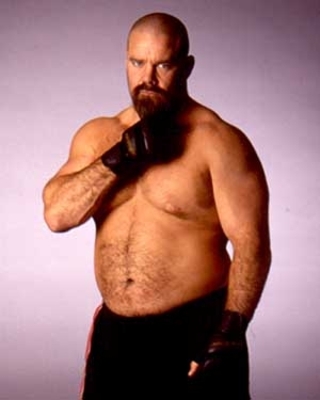 Now I know he didn't actually win the world title while he was in WCW but he was a few days from being given it.
Story goes that in an attempt to reboot the entire WCW promotion, head booker Vince Russo decided that for the main event of the next pay-per-view there would be a battle royale to determine who the new champ would be.
It would be made to look like Psycho Sid would regain the belt when Tank Abbott would be the last man to enter the match, knock out Sid, and become the top dog of WCW.
This idea was hated so much by WCW heads that Russo was almost immediately demoted and the idea was scrapped.
The idea of having Abbott as the world champ is completely absurd, not only was a semi known UFC fighter with one of the worst records in the league (8-10), he was a horrible wrestler who had been booked into oblivion and became a groupie for the boy band trio Three Count.
True champion material indeed.
5. Christian (ECW Champion)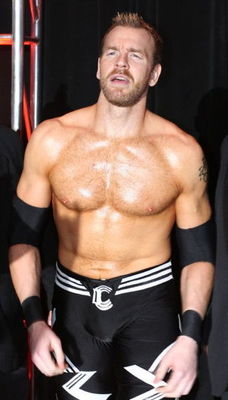 Now let me say beforehand that I like watching Christian wrestle. He has great mic skills and can make any match he's in very exciting.
Yet when he became the ECW Champion he slammed that final nail into his coffin of his career for the next couple of years.
Almost every WWE ECW Champion has been knocked so far down the ladder of success after their title reign, with the exceptions of C.M. Punk and John Morrison but barely.
Christian had the longest reign of any of the WWE ECW champs yet now he is lost in the fray of everything else that goes on in the other WWE shows.
Yeah he tried to make the best of his title reigns but in the end he's just ended up as a mid-carder.
4. Kevin Nash/Hulk Hogan (Fingerpoke of Doom)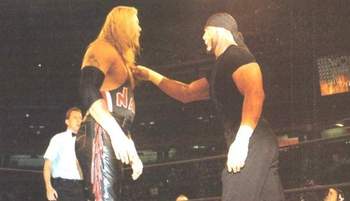 The main reason that Kevin Nash is on this list is for this title reign alone. This was when he ended Goldberg's undefeated streak with the help of Scott Hall and a taser.
This wasn't too bad as Goldberg had to lose eventually, but what was worse is that it set us up for the Finger Poke of Doom where Nash laid down for Hulk Hogan to give him the title and reform the stale NWO.
In a matter of 10 seconds, these two men basically spat on the entire history of the belt up to that point and they could care less.
3. Hulk Hogan at Wrestlemania 9 (WWF Champion)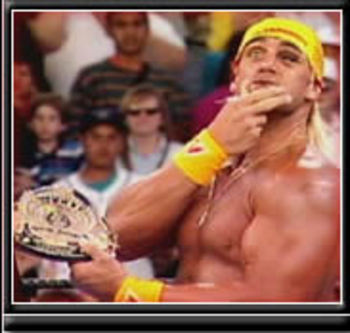 Another Hogan entry as again the Hulkster felt the need to have the belt around his waist at the expense of others.
After a great match between Bret Hart and Yokozuna for the WWF championship Hogan runs out to the ring to save Bret.
He gets challenged by Mr. Fuji and in less than a minute squashes Yokozuna to become the new champion.
This was horrible for the fact that that short of a match made both Bret and Yokozuna look like complete wimps and also that Hogan felt the need to push himself into the match and win the title another time.
Again, his ego knows no bounds.
2. Vince Russo (WCW Champion)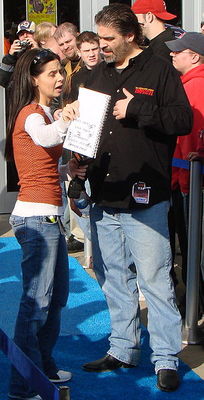 Now here is one of the greatest examples of a huge ego. Vince Russo was booking the entire promotion of WCW into the ground, playing hot potato with titles effectively killing any prestige that they had, and causing the company to lose millions of dollars.
Yet none of that was as bad as when he won the WCW Heavyweight title from Booker T in a cage match in front of his hometown.
He then went to boost his ego more by forfeiting the title so that no one would have beaten him for it.
1. David Arquette (WCW Champion)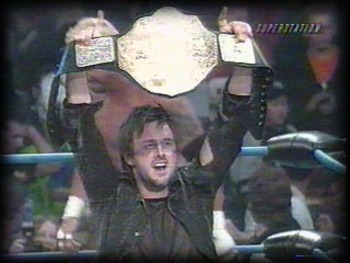 Was there any doubt that he would be number one? Russo may have been spitting on the grave of the title with his win but it was Arquette winning it that put it into the ground.
Not only did he win the title in a tag match (how is that possible) but he pinned Eric Bischoff for the title and he wasn't even the champion.
Now to his credit, David didn't want to be champion as he knew the outcry that would follow but it doesn't take away from the fact that his name is alongside greats like Ric Flair, Randy Savage, Sting, and Goldberg, as people who were the WCW Heavyweight Champion.
Keep Reading